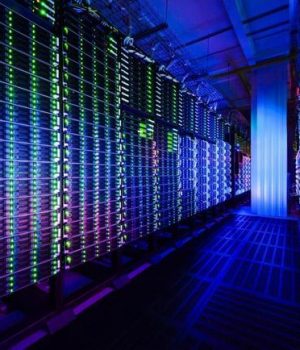 The way we use the internet has changed significantly over the past two decades. In the early days of the internet, there were very few sites to browse, and only a handful of fortunate households had the privilege of going online.
These days, practically everyone is online at one point or another in their day. Essentially every job requires a stable internet connection in one way or another, whether you work in retail, healthcare, or even manufacturing. Whether you're using the internet for work or personal business, our private data is a part of the world wide web, especially if you're purchasing goods online or storing important professional files on your drive.
When it comes to protecting your data, these are the steps we recommend to ensure your personal information is secure when you're using a private or public internet connection.
Choose the Right Internet Provider
Your first line of defence against malware and virtual threats is your internet provider. Internet service providers in London Ontario, and around the world must be able to protect their customers with secure VPNs and privacy regulations.
Use Strong Passwords
You don't need to be a tech wizard to understand the importance of quality passwords on all your devices. When you log into any virtual account, a more complex password will help ensure that potential hackers or bots are unable to easily access your data. We suggest choosing a password with a mix of letters, numbers, and special characters — and never use the same password for multiple log-ins, as this gives hackers a gateway into accessing more of your personal data.
Identify Phishing Attempts
In some cases, the ability to access personal data comes from clever actors online — often in the form of emails or text messages designed to look like they're from legitimate companies. The key here is to look for any grammatical errors, links to other websites, and whether or not they're asking you to resubmit personal data that is already on your account — because the actual companies you have accounts with should never ask you to resubmit your personal data.
Opt-Out of Tracking
If you're browsing on your phone, many sites will instigate ad personalization which allows companies to track your browsing habits and, in some cases, sell that data to third-party companies. The best way to avoid this is by going into your settings and turning off ad personalization to avoid any unauthorized use of your data.
Take It One Step at a Time
When it comes to understanding the full scope of data protection online, articles like this can feel overwhelming. The fact is that you don't have to rush to meet all of these steps in a single day. The most important part of protecting your data is taking your time to ensure you're intentionally following these steps.
So, start small. Start with a one-at-a-time mindset. Instead of rushing to add all your passwords to a management system, doing it one by one will help you ensure you don't miss anything along the way.
Follow Techiemag for more!