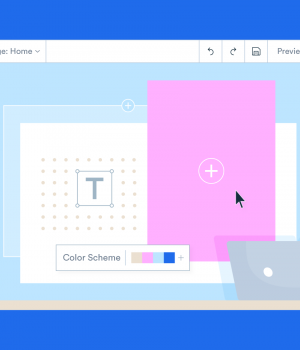 In this digital era, it's almost compulsory that every business or brand has a website. A website is among the first marketing points of any brand. Otherwise, without a website, the brand has no online presence, which beats the essence of being a brand in the first place.
However, having a website isn't enough. As every brand is trying its best to stand out even in its online presence, people are coming up with creative ideas to make their sites more appealing. One of the hacks is using Instagram plugins. Instagram plugins allow you to display your Instagram account's latest photos on your website, either a page, post, or side chat.
Suppose you're learning about Instagram plugins for the first time, don't worry. This article will take you through what Instagram plugins are and how they can benefit your website. Keep reading to learn more.
What Are Instagram Plugins?
Over the years, Instagram (IG) has grown from just another social media platform for sharing photos to a global platform for brands to showcase their work. It's especially a favorite for brands since it offers exposure and high engagement to a diverse audience. Instagram is the one platform that brings together people of diverse cultures, tastes, and preferences, from models to IT professionals to young people still discovering themselves.
Other than that, the content put on Instagram is user-generated content. That implies the folks who create the material aren't paid to do so. Brands are taking advantage of some of these benefits of using Instagram to create content on their Instagram and embed it into their website.
To embed Instagram posts into your website requires you to use Instagram plugins. That said, you must have an IG account to embed Instagram feed to your website. Therefore, if you'd like your brand to be separate from your account, you can open an Instagram account for your brand. Additionally, if you're hesitant about creating a new account since you have to grow it, consider tips like how to buy real Instagram followers.
Now that you know what Instagram plugins are. Here's how using them benefits your website:
Embedding Instagram Post Makes Your Website More Attractive
As you may already know, Instagram is part of many social media platforms like Facebook, Tik Tok, Twitter, to mention but a few. Content created on these platforms is for social purposes- nothing too serious. Now, adding such social content to your website breaks the monotony of a cooperate lingual or a too formal presence.
With such breaks, people who visit your website are more likely to want to scroll more to interact further with your embedded post. The embedded post keeps them glued to your website, which also goes a long way to increase the engagements on your website. The more people interact with your content, the more likely they're to learn of your brand and spread the word about it.
Moreover, one embedded post may make the visitor want to interact with more of your IG content. Therefore, they're likely to follow you, which contributes to your Instagram growth. The more followers you have, the more exposure your products and services have to other Instagram users.
Besides that, there are ways you can customize your embedded posts so that they're more personalized and appealing. Before embedding your posts, consider customizing them by using different color grades, layouts, content styling, and even banners. You may accomplish this by utilizing social media aggregator tools such as Tagg box and Tag embed. The point is to catch people's attention and make them interact with your product and services for longer.
They Make Branda Human And Create Trust Among Potential Customers
As mentioned before, Instagram deals with user-generated content (UGC). Since willing users create such content, businesses leverage that to humanize their brand. With your brand humanized, your target audience is likely to relate to your business and trust you so that they may transact with you.
Therefore, you want to make sure that your Instagram account is social. It interacts with your target audience in a way that isn't too cooperative. That way, your business is relatable, your engagements on social media increase, and embedding such content in your website only goes to market your business further.
Embedded Post Have High Conversion Rates And Are Likely Lead To More Sales
So, what happens after you have attracted a lot of people to your website and probably built a form of trust with your potential customers? Well, that's where the real benefits come in. 
The main aim of every business is to make profits. Brand awareness is great, but if it doesn't translate to substantial sales, it's of no good. However, Instagram plugins tend to have a high conversion rate. Take, for example, someone who is attracted to your website by an embedded Instagram post. They're likely to scroll further to familiarize themselves with your product and services.
The more inspired they get with your web content, the more likely they're to make a purchase, even though it's impromptu. Should even one visitor convert into a sale, and they're pleased by your services, they're also likely to spread the word about your business. This is either on the comment section of your Instagram account or website or even on other social media platforms. Having an Instagram account makes it easy for referrals from other social media platforms like Twitter to find you and make purchases. Within a short time, one visitor has established a customer network, resulting in increased sales.
It Helps To Gather Data For Targeted Ads
For example, if you have an Instagram account for your business and a separate website, each of these platforms is likely to attract a different audience unless you have incorporated your IG postings on your website. This division of audience isn't good for business.
By embedding your Instagram posts to your website, you introduce your Instagram content to a new audience. This creates a pool of data that informs targeted ads. So, this new audience is added to the data of people who Instagram and Facebook will send to your targeted posts.
Therefore, people who visit your website will start interacting with more targeted posts with time. The more they interact with your content, the more the idea of your brand is subconsciously imprinted in them. Moreover, targeted ads will help you also reach people interacting with similar content as yours. The point is to reach as many people as possible, increase engagements, and converts them into sales.
Final Thought
If you have been reducing Instagram plugs to just a passing trend, then you may want to review your views. Embedding your Instagram posts to your website is very vital if you want to market your products and services and build your brand. It helps to humanize your business, make your website more appealing, collect data for targeted adverts, and, last but not least, engagements have a high conversion rate into purchases.
Follow Techiemag for more!