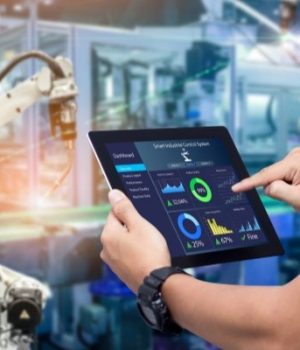 As many industries and businesses rely on information technology for their operations, the demand for jobs in this field continues to rise. IT professionals are in charge of maintaining IT infrastructures and troubleshooting systems or network errors. If you're engrossed in the technicalities of computer hardware and software, perhaps you're eyeing landing a job in the IT sector. 
There are vast job opportunities available for IT-inclined people as every business entity nowadays needs tech support and cybersecurity measures. As an IT support employee, you'll have different responsibilities based on the specific requirements of your job. But nevertheless, you need to brush up on your problem-solving and programming skills. 
It'd be wise to know the different career paths that you can explore when you enter the IT support field; here are some of them: 
Computer Support Specialist  
It's only natural for the information technology systems of an organization to experience hurdles, errors, and system failures. This is why computer support specialists exist to provide the right IT support services for them. Whether you hire your internal IT department or outsource from IT providers like Spectrumwise IT and other reputable contractors, it's crucial to have IT support specialists on standby to help you out. 
The support staff is there to troubleshoot IT problems patiently when they arise. Customers of software or hardware companies typically receive support from technical support teams, who help them get the most from their products. Aside from technical skills, computer support specialists should have good communication skills to interact with employees and clients. They must have the ability and patience to solve problems. They must also be active listeners to grasp their clients' concerns.  
Network Engineer  
If you're more attentive to tackling computer parts and hardware, perhaps you would want to pursue your career as a network engineer. Every IT company or business industry needs these people for their computers to run smoothly. A network specialist at work plays an important role. It requires much technical knowledge to analyze network performance and maintain networks. 
Some of the details in your job as a network engineer include installing networks, troubleshooting related issues, updating and configuring networks, and ensuring security in computer drives. You'll also need to be willing to work or learn from others as you become a team member. Working in this career involves people and creativity, so you're not just sitting at a computer but balancing technology with creativity.  
Systems Analyst  
To improve business efficiency and productivity, systems analysts investigate and analyze business problems using computers before designing information systems that provide a feasible solution. This is another IT support related career choice if you're interested in learning more about computer systems.  
You'll need many programming and coding skills in this career path. A few years of experience is usually required after graduation for analyst programmers to move into this position. The salaries for system analysts are higher than the average salaries for many jobs. You'll need to have apt knowledge of computer software, hardware, and programming. You must also communicate clearly with clients and your IT team.  
Quality Assurance Specialist  
In every IT solution, testers and evaluators should be involved. This will be your job if you become a quality assurance specialist. The position of a quality assurance tester is to ensure that software products are up to industry standards and free of defects. The gaming industry, which has recently leveled up, is one of the most common industries that hire for this job as they need someone to ensure that their technologies are error-free and seamless. Quality assurance specialists also provide support for maintaining such apps and software.  
A bachelor's degree is required to land a job in this field. You just have a thorough knowledge of computer engineering, computer science, and software design. Many IT companies are also hunting for these IT support professionals. You need to have a keen eye for details and good communication skills when you land a job as a quality assurance specialist.  
IT Security Manager  
Computers and systems experience a lot of hacking these days. Because of such unfortunate events, every company needs an IT security manager. A digital protection system can be built and maintained to protect intellectual property or data belonging to an organization in various industries. As an IT security manager, you'll need to devise strategies to prevent hacking and data penetration. You should also back up all files for the company to have safe access when data is compromised. 
Employers often require professional certifications and bachelor's degrees. However, many courses and self-study resources improve your skills to become a more competitive IT security manager.  
Software Developer  
Software developers are also referred to as software programmers. They're in charge of creating and designing software for a company. If you want to maximize your creativity, this is an ideal IT job for you. Operating systems, databases, mobile applications, and games are all designed by software developers. Many companies in the IT sector hire software developers to help them improve and maintain their products.  
Technical skills are the primary requirement for this job. However, you should also have soft skills like communication, teamwork, and attention to detail. This IT job should be right up your alley if you're looking for a high-paying job.  
Follow Techiemag for more!