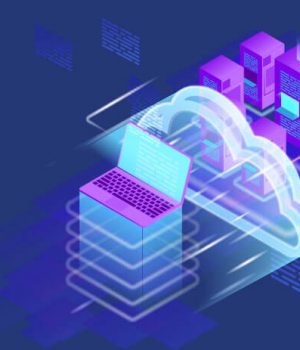 We witnessed the business sector go through tough times last year. The pandemic altered the landscape for businesses of all sizes, forcing them to prioritize survival. If last year was a year of uncertainty, this year is one of optimism and opportunity. We've seen great examples of businesses that rose to the occasion, survived the pandemic and are optimistic about their prospects. One of those industries is the tech world. It is an industry that is constantly evolving, but perhaps last year, more than ever, it grew quicker by providing new means of working, learning, playing, and interacting.
Technology now plays a critical role in people's work, play, learning and life. As a result, leading technology companies are developing new solutions to make their sophisticated products more accessible, so everyone, regardless of age, disability, or lifestyle, can benefit from the latest advancements. Therefore, many aspiring graduates are thinking of joining the tech world.
If you enjoy staying up to date on the latest developments, you may be able to turn your interest into a rewarding career. You don't have to be on the front line, designing the technology to be a part of it. You could be an administrator or a manager of some sort. Almost every business requires a team of savvy experts to keep its systems running. Finance, entertainment, government, hospitality, healthcare, manufacturing, retail, and other industries are all viable options. Many courses are available, such as the Spalding University online EdD in leadership program. 
The technology of today and tomorrow
Whether you like it or not, technology is rapidly improving, with each year bringing new innovations and revolutionary projects. Some of the brightest minds are working on the next piece of future technology that will completely change the way we live our lives. Scientific progress may be steady, but the last half-century has brought enormous technological advancements. We've selected some of the most significant concepts for you to consider.
Inclusive designs
Sometimes it's not the software design that causes problems for the user but the hardware design. The concept of Universal Design arose in response to the daily challenges that 'appliance architecture' can pose to specific users. For example, we now have pedestal washers, which can be used instead of a traditional laundry washer, making laundry easier for those with physical limitations. It ingeniously raises the main washer for easier access when loading and unloading clothes and eases the burden of large, heavy loads. It also assists customers in dividing and conquering their laundry by providing another method for tackling two loads of laundry — both large and small — simultaneously.
Advances in nanotechnology 
This type of technology has the potential to produce a wide range of valuable products. Nanoscale devices can be used in various applications, including medicine and environmental remediation. These applications, however, have numerous unintended consequences. Doctors may one day be able to gather data from inside the human body and administer treatments in real-time, thanks to nanotechnology. Security and safety are two other applications of nanotechnology. Quantum computing has the potential to create unbreakable, eavesdropping-resistant communications. However, new nanotechnologies are required to make this technology a reality.
Better connectivity
As wireless technology's fifth generation (5G) ushers in a new era of connectivity, it will forever alter how future generations and technology coexist. Technologists envision a 6G that is even more expansive, with near-instantaneous connectivity that can connect the human, physical and digital worlds. Realizing these lofty objectives will necessitate the development of new technologies and new ways of collaborating across the ecosystem. 6G will use high data rates, low latency, and artificial intelligence to improve the human experience, make infrastructure more sustainable and businesses more efficient. Connecting rural areas and intelligent monitoring are two critical drivers for 6G.
Improved product manufacturing 
Companies that design and build products will rapidly adopt cloud-based technologies, aided partly by COVID-19's long-term shutdown of international and regional travel. By 2025, this pervasive stream of data and the intelligent algorithms that process it will enable manufacturing lines to continuously optimize towards higher output and product quality levels, reducing overall manufacturing waste by up to 50%. As a result, we will be able to enjoy higher-quality products that are produced more quickly and at a lower cost to our pockets and the environment.
Artificial intelligence 
Given the human capacity for contemplation, judgment and intention, artificial intelligence refers to machines that respond to stimulation in ways consistent with traditional human responses. Critical reasoning and judgment are used in forming decisions. Long regarded as a visionary advance, artificial intelligence (AI) is now being used in various fields. Its applications include finance, transportation, aviation, and telecommunications. Expert systems make decisions that would typically require human expertise. These systems assist humans in anticipating and dealing with problems as they arise.
Conclusion
Technology can do many things, one of which is to change the world. We are fortunate to live in an era when science and technology can assist in how we live our lives. Our current technology has paved the way for us to innovate further, and this list of current and future technologies has the potential to change our lives even more.
Follow Techiemag for more!