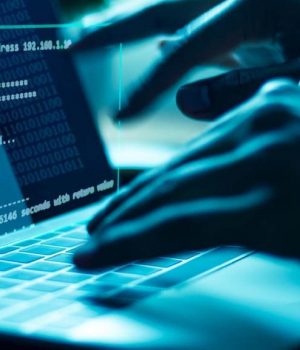 Employees are one of the most important (if not the most important) assets owned by a company. That's why this article was created, to "raise" you about the importance of staffing and its significance to the performance of your company.
Professional companies always work based on the proper staffing process. Thus they can operate smoothly, with minimal disruption. From a management perspective, staffing is the backbone of any organization, especially professional firms. That is why from day to day, more and more company owners are hiring the services of an outstaffing company to deal with prospective workers.
But what is the definition of employment?
There are many definitions but in general, staffing is the process or series of stages in the recruitment, screening, and final selection by a company to place the right people in their work fields. It's the same as filling bottles with the right fluids.
In many cases, third-party agents take on this work and thereby help employers to find the best candidates. These agencies are a bridge between companies and job seekers. Hiring the right people will bring your company to a better level whereas bad hiring will worsen your company's performance and in some cases, it can end your company's operations! Therefore, professional staff augmentation or staffing agents are very important, especially if your company is new and still not used to recruiting job seekers according to your expectations and needs.
The steps that need to be taken in the correct staffing process are as follows:
– Planning
– Deployment
– Selection
– Placement in the best positions
– Training
– Remuneration settings (if any)
– Formation of the expected pattern of employee characteristics
The points above are general points that form the basis of how a staffing company works. Of course, the situation is not always the same and there will always be combinations or modifications here and there according to the demands and needs. Cooperation between staffing companies and company managers is very important. Neither party can be left alone.
What are the characteristics of staffing?
There are several but if we have to choose the most important, the involvement of human skills is the answer. This is a dynamic process and cannot be separated from all management processes. Human skills engagement is the most important part of staffing, whether your company is new or old.
Staffing is a generic function. Why is it called generic? Because only in staffing, do all managers have their respective parts and work collaboratively. This is the backbone of management. Management is basically managing people and when this function cannot be carried out properly, your company will be negatively affected. On the other hand, if this function can be carried out properly, your company will thrive. The reason is that it is people who control your company. Not a robot or a machine. Even your company's operational systems are made by humans, right?
If your company is large enough to have its manager (which is not you), we recommend that he or she can manage human resources. But when you are going to recruit many candidates, the knowledge of one person is sometimes not enough. Maybe your manager is a pretty great person, but he can't necessarily anticipate the rush of job applicants and screen all of them. Therefore, hiring the services of a staffing company is recommended. Hopefully, this short article has provided you with valuable insight.
Follow Techiemag for more!