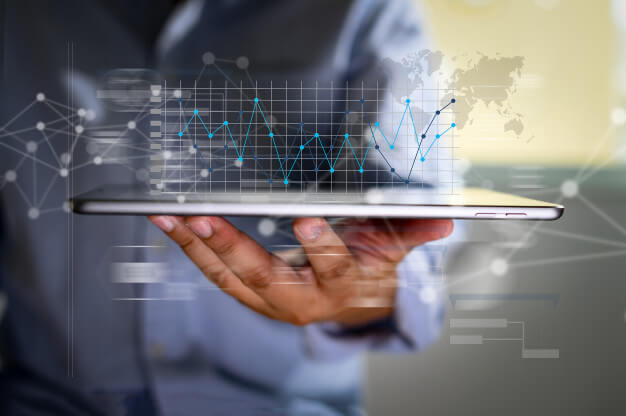 'White label' video conferencing solutions are rising in modern businesses.
When you think about running a business, the chances are that your mind conjures up all sorts of thoughts and ideas about what it takes to succeed. You might imagine yourself working hard for years and eventually earning enough money to declare to the world, "I built this proudly!"
But did you know that there's another way? Did you know that nowadays, technology has made it possible for people to strike out on their own and create a successful business without having any particular skills or talents?
No, we're not talking about some get-rich-quick scheme here. We're talking about white-label software and how it can help you start and grow your own business with little to no experience or expertise!
If you've never come across this term before, don't worry – we're here to explain it all. In this blog post, we'll discuss what white label solutions are and why they can be such a lucrative way for entrepreneurs without specialized knowledge or training to get into business for themselves.
We'll also break down the benefits that white label solutions can bring and how they can help businesses of all sizes and scopes.
What is White Label Video Conferencing Solution?
White-label video conferencing solutions are products created by one company (the 'white label software provider') but which other companies can take and rebrand as their own.
The white label solution provider's software will have a different name for each company that uses it, but it's the same thing. These are often referred to as 'rebranded' or 'white label' solutions.
White label solutions usually revolve around web-based technologies such as Software-as-a-Service (SaaS) or cloud computing. In most cases, they can be set up in quantity in a relatively short amount of time, making them a profitable option for entrepreneurs who want to start a business quickly without investing in training or upskilling themselves first!
So, What Exactly Can You Do With A White Label Video Conferencing Solution?
Well, anything. These services can be used for all sorts of purposes – from running a business to holding video conferences with friends and loved ones from around the world. They're also an excellent option for businesses with a small workforce or just one working alone. They allow people to work effectively without having to do so in person!
To continue our previous example – if you have one employee located overseas, white label solutions will enable you to check up on them and guide them as needed (without you needing to coordinate with their managers abroad!)
Furthermore, these types of products can help motivate staff members by making it easier for everyone involved to communicate effectively, increasing morale and productivity at the same time.
White label solutions can also help project management and team organization, especially when managers or company owners check in on employees and quickly share data and information.
They generally come with a user-friendly interface that makes it easy to learn how to use, even for relatively non-techie people, which means your staff members won't need any specialized training before starting using the product.
Since white-label video conferencing solutions are available in different price ranges depending on the features you want, they're also an excellent option for businesses of all sizes, whether you have one person working alone out of an office space or several hundred employees spread across multiple locations.
Of course, it will depend on what you want to use the product for and your company's unique needs and requirements, but in most cases, any business can use white label solutions regardless of size.
So, you're probably wondering at this point why more businesses don't offer these services themselves if they can do so much for a company? There are several reasons why white-label video conferencing solutions might not be a good fit for everyone.
Some businesses aren't big enough to need such features, while others may not have the resources or expertise to rebrand and maintain them properly. Of course, there's also the fact that it takes time and money to get set up with web development skills and knowledge plus staff training, which can be a real hindrance for many entrepreneurs.
However, as we mentioned earlier, just about any business can benefit from this type of service regardless of size or resources since it's so user-friendly. The only thing you need is a way to get your product exposed to potential customers via an online presence.
Your website will be one of the most critical aspects of your company if you want to make a lasting impression with visitors and attract new customers! With white label video conferencing solutions, there are no complex applications involved.
These services only require internet access and a compatible device such as a laptop, tablet, or smartphone to use them.
Benefits of a White Label Video Conferencing Solution for Your Business
Of course, if you're still on the fence about whether or not this type of service is the right choice for you, we've put together a list of some of the best features that white label video conferencing solutions offer first-hand. Benefits that you can enjoy as soon as you start using the service with your company!
It's extremely easy to set up and use whenever you want. There are never any downloads required, making it possible for business people on the go to check in from their laptops or smartphones as needed.
Most of these services allow users to participate in multiple conferences at once if they need to – which means no more long delays before calls begin due to lack of participants!
Anyone who wants to participate in a video conference can do so without needing a hundred different login details, making it much easier to organize meetings with clients and colleagues.
It costs more money to use multiple accounts on the same service, so white-label video conferencing solutions typically let you log in with just one account that everyone within your company can utilize.
There are also no hidden fees involved. Many first-time users are concerned about this aspect since they're unsure how much all of this will cost them in the long run!
The truth is that most white-label video conferencing solutions offer plans based on yearly subscriptions at very reasonable rates, allowing you to have peace of mind even as you grow your business over time.
White video conferencing solutions are suitable for businesses of all sizes because they're constantly updated and improved to meet the highest industry standards. This means that you'll always have access to the latest technology and best-in-class service.

You can customize your company's logo (and other elements) as much as you like without having to worry about losing compatibility with existing infrastructure or making changes at a later date!
All you need to do is upload your images using the control panel for your video conferencing solution, which will allow you to ensure that everything remains consistent across any online platforms where it appears.
And if you decide to use different tools and software in addition to white label video conferencing solutions, there's no need to worry about whether or not they'll work together. These services don't interfere with existing programs and provide outstanding performance each time.

It's also much cheaper to use white label video conferencing solutions than it is to invest in your own system, which means you can enjoy service without having to worry about expensive overhead costs that will eat into your profits!
First-time users who are still unsure of what they need and how much money they want to spend before figuring out other aspects of their business often choose this type of solution since there aren't any additional expenses – just a one-time fee for as long as you decide to keep the service active.
And if you think that this type of service must be somewhat complicated to make use of, think again. It's as easy as having a phone conversation. The majority of these services offer native mobile apps that make it possible for users on the go to participate in conferences as soon as they receive a call!

You'll be more productive and efficient with your business, too, since you can cut down on travel time whenever you need to attend a video conference, which is why some companies have even begun using white label video conferencing solutions instead of traveling overseas for meetings.

Last but not least, compatibility is another benefit worth mentioning. No matter what type of computer system or software package your employees may use here and abroad, there will always be an option that they'll be able to use for video conferencing.
If you're working with an integrator, they'll likely be able to set up your white label video conferencing solution for you in just a few minutes!
Follow Techiemag for more!