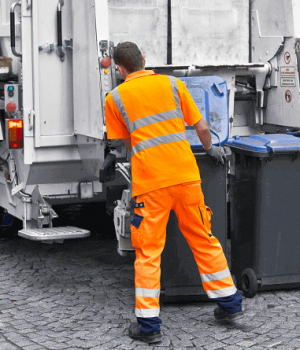 Following the pandemic, the global supply chain is still sputtering and failing. News of congested ports, misplaced shipping containers, record freight prices, and other issues cause inconvenience and defy simple solutions to arrive every day.
Unless you're battling to move cargo for your company daily, you should take a step back and consider the big picture. Because the way we manage and think about the global supply chain will be significantly different when ports eventually clear and prices drop.
However, before discussing this at length, let us consider some ways that COVID-19 has altered the supply chain.
An interruption in logistics
Because of the ongoing closures of important international ports and airports, primarily in China, South Korea, and the US, the flow of consumer goods into important markets such as Europe, Southeast Asia, North America, and India is restricted. This harms businesses and consumers.
The immense logistics disruptions have an impact on the global supply chains, accumulating products in storage and diverting or slowing ships as they reach essential transit hubs, which restricts global trade flows and makes it more challenging for businesses to import goods and restock their stocks.
According to numerous studies, there is a strong likelihood that restricting access to imported goods will seriously harm the region's holiday seasons in December 2021 and January 2022. Many businesses in some of these markets face difficulties that could endure longer than the upcoming three to four months because there's a risk that these disruptions will continue at least through 2022.
Delays in production
COVID-19 production hiccups have made national headlines. Consumers are encountering empty shelves and lengthy purchase lead times due to manufacturers' competition for the limited supply of essential commodities and logistical capability. It's not all bad news, either. The epidemic has increased attention to supply chain analysis and development. In preparation for a new post-pandemic normal, the business is assessing and investing in its long-term supply chain plans.
The days of stocking up on surplus goods at the lowest possible cost to cushion erratic supply gradually pass away. Manufacturers prioritize risk assessment as a determinant in the design of their supply chains.
The industry is driven to address many long-standing supply issues, re-engineer product specifications, and create more resilient and economical supply chains that can position their respective organizations as leaders in this new normal through awareness and the necessity to maintain a competitive edge.
Over dependence on a small number of third parties excessively
Despite the inherent risk of focusing on "one main trade partner," many firms have strong ties with one significant supplier, one significant client (or export market), and one considerable supply chain partner. Many businesses realize they need to find new trading partners to adequately outfit their supply networks as we emerge from the COVID-19 deadlock.
They are actively looking for a broader range of suppliers, other markets and clients, and transportation and logistics service providers. Leaders in the supply chain are also focusing their businesses' attention on continuous risk monitoring by third and fourth parties to handle inherent and residual risks in near-real time and cyber and counterfeiting concerns.
By collaborating with suppliers who offer new capabilities as a service, businesses can increase the agility and resilience of their supply chains. In contrast to long-term fixed overheads, new technology (trading systems, planning and analytics capabilities, etc.) and increased logistical needs are offered as variable cost solutions, allowing for greater flexibility and improved cost management. The results may lead to a supply chain that is stronger and more diverse, with more potential for future risk and cost reduction.
Increasing the amount invested in technology
Many businesses' initial investments in the previous 18 months aimed at automating key supply chain nodes, including stores, warehouses, manufacturing facilities, and even corporate office buildings (such as intelligent automation employed to facilitate efficient, and safe operations). 
As companies adopt more sophisticated digital enablers like cognitive planning and AI-driven predictive analytics and add greater integrity and visibility into secure supply chains by utilizing advanced technologies where you can anticipate an accelerated level of investment in 2022.
Given that there are so many nodes and players in the extended chain, it is evident that many supply chain managers need more visibility throughout their extended supply chains. Leading companies are utilizing cutting-edge technologies to significantly increase visibility and, as a result, improve their ability to respond to severe disruption and variability in their local, regional, and international supply chains.
Price of commodities
Today, rather than only being negotiators, supply chain and procurement experts are required to have a far more profound understanding of categories. A deeper grasp of commodities makes it easier to use the appropriate levers and determine the correct purchasing price.
Spending transparency still needs to be improved. Although the category price is known, there is no specified price breakdown by material component, wastage, conversion, labor, or premium added. The pricing of paper-based packaging, such as corrugated boxes, is one example where the category prices don't sync with commodity pricing because category pricing needs to be indexed to the introductory commodity price. 
Only some organizations have a scientific way of indexing prices for these items. Commodity purchase decisions are frequently made in organizations based on experience than on a formal method. When making these choices, the quantity and timing of the purchase become essential factors.
Employment and labor
The COVID-19 period has been fraught with uncertainty, and the post-COVID-19 recovery scenario for many businesses has been made more difficult by labor market shortages. In terms of both numbers and abilities, there is a scarcity of both white-collar and blue-collar workers. In addition to the labor shortages brought on by the increase in post-COVID-19 demand, there are many other non-COVID-19 related elements at play that businesses can consider lessening staffing-related problems.
Final Thoughts
Going by the benefits, the introduction of new technology has significantly altered how supply networks function globally. The supply chains are changing and evolving more quickly due to the increasing demands of consumers. Supply chains are getting more complex due to current operations putting a heavy emphasis on technology and innovations. 
As a result, the distinction between workers with blue collars and those with white collars is blurring. Technology cannot function in silos; thus, it requires employees with the necessary competencies and skills. Therefore, global supply chain and industrial processes need a combination of physical and technological talents to survive and develop both now and in the future.
Follow Techiemag for more!