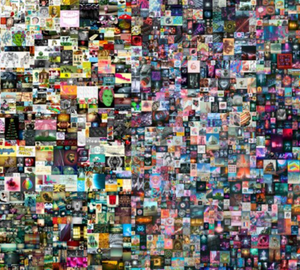 NFTs are non-fungible tokens, meaning they have zero value attached to the real world – when stripped back to basics. The market for NFTs exploded in 2021 but has since plummeted drastically. However, there are still plenty of ways to put your NFTs to good use and earn a little crypto along the way – continue reading to find out more. 
Stake Your NFTs
Defi solutions are entwined with NFTs, which is good news because you can easily stake your NFTs to earn liquidity. Essentially, once you've found a platform, you put up your NFT for a set amount of time and borrow crypto for the given period. After paying everything back, your NFT is returned to you and you can stake it again if you need to. To learn more about how NFT staking works, follow the link. 
Receive Royalties
If you've created an NFT and it's floating around the marketplace, did you know you earn royalties every time it's sold? The NFT royalty system makes selling digital art a much more viable means of ongoing revenue. However, if you didn't stipulate royalties when you minted the coin, there's no way to go back and do it. 
Invest in NFT Startups
NFTs are engrained into the blockchain community, and they're certainly not just a passing phase, which is evidenced by the amount of innovative NFT startups entering the space. If you carry out research by reading white papers, examining social platforms, and looking into the feasibility of mainstream adoption by the project, you could turn around enormous passive income from an investment. Although there's no guarantee the company will take off, investing in NFT startups allows you to leverage the market without being exposed to high volatility. 
Rent Your NFT
NFTs use smart contracts, which operate over blockchains, to prove ownership. The nature of blockchain technology means an NFT can never be duplicated. That is the unique code (smart contract) proving ownership can never be copied. Unfortunately, stagnant NFTs don't earn any revenue, which is why people choose to put them up for rent. To do this, all you need to do is find an NFT renting platform, list the rental period and costs, and receive liquidity. 
Try NFT Gaming
If you enjoy playing video games, why not explore the world of NFT gaming and earn some crypto? Buying NFTs for the founding fathers of NFT gaming, like CryptoKitties, may be out of reach for your budget. However, there are plenty of new projects emerging all the time, and investing in native coins can be extremely cheap – and rewarding. For example, if you invest in RobotEra's funding round – you can look forward to a great return during 2023. 
Take Away
Whether you bought an NFT and you're struggling to sell it or you need liquidity, there are plenty of ways to make money on your idle NFTs. One of the quickest ways is NFT staking, which gives you a great return with practically zero risk. 
Follow Techiemag for more!