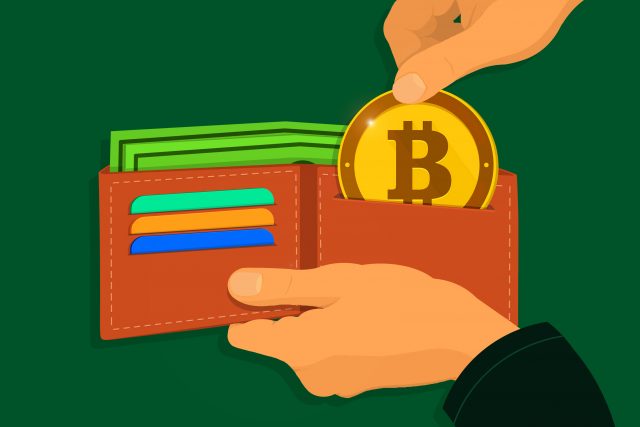 Blockchain Technology is Legit: It's Time to Put it to Work
Blockchain technology used to buy and sell cryptocurrency can seem like an elaborate maze of convoluted operations, and it is. The transaction is known as "bitcoin mining" but the terminology does little to assuage confusion. Bitcoin mining happens when high-powered computers crunch complex math problems, unsolvable by the human mind. Once a bitcoin is mined, a new block of data is added to the blockchain data ledger. It's confusing. But its purpose is to make the system airtight. We trade our perplexity for a highly secure and trustworthy platform. 
Blockchain technology is synonymous with the cryptocurrency market. The relatively new technology was central to Bitcoin's success, and with Bitcoin's success, the technology achieved prominence. In 2009, Satoshi Nakamoto, the enigmatic name behind Bitcoin setup the new currency with blockchain technology. It was applied as an open-source software program to be used in peer-to-peer transactions. The decentralized setup of the blockchain made way for the fledgling currency to become a reality, buying and selling cryptocurrency on big time markets, the Bitcoin craze thus unleashed. 
The infrastructure of blockchain technology makes it nearly flawless. Blockchain technology functions as a virtual accounting method. In Bitcoin's case, that means it keeps track of every Bitcoin transaction ever made. It is highly functional and reputably secure. It's been hyped as the greatest invention since the dawn of the Internet. Bitcoin didn't invent the technology, blockchain dates back to at least 1991. So, yes, this means that the blockchain infrastructure used to buy and sell cryptocurrency, actually predates the cryptocurrency coin rush. It was first conceived in the late 80s and early 90s, but went unrealized until the introduction of Bitcoin 20 years later. It's also true that blockchain programming is not the exclusive footman of cryptocurrency trading. Not by a long shot. The digital warehousing technology invented by Bitcoin is used widely today. As we speak, the business world is flocking to blockchain solutions and the blockchain system is employed virtually everywhere. 
Beyond Bitcoin
A wide range of businesses across all sectors use blockchain. Banks, healthcare, real estate, and energy companies all use the secure method of digital accounting. Walmart is one of the first corporations to apply blockchain technology, perfectly suited for the intricate network of transactions by large store chains. Eventually the superstore will track foods all the way from farmers to customers to ensure supply chain efficacy. Tracking is vital for pinpointing something like an E. coli outbreak.
Biogen and Pfizer are employing blockchain technology to track and manage inventory of pharmaceutical products. All across the healthcare sector, the reliability of the blockchain is being incorporated. Even the FDA and CDC are developing platforms to encrypt the processing of medically sensitive data. This includes research data as well as patient records.
IBM is a major provider of blockchain systems to companies. IBM Blockchain moves food through complex supply chains. IBM developed the Food Trust Network for companies like Walmart. It is considered to be the most efficient and secure way of tracking complex data systems. It also uses Hyperledger, an open source program by Linux Foundation. The significance of blockchain technology being used beyond cryptocurrency markets, and by large tech companies like IBM is instructive. It is proof that it works. 
Why Blockchain Technology Works
Blockchains are increasingly being used because they are effective and reliable. The decentralized structure makes it more secure as a network. Instead of centralized or top-down organization, Bitcoin uses a linear set of blocks of data. It is accessible by any cooperating computer, which is to say by every participating member of the network. The architecture of the system provides transparency. It's set up, effectively, like a neighborhood watch program. Full transparency allows the system and all the members to "see" any prospective breach. Additionally, due to the setup of the data blocks, it is nearly impossible for a hacker to infiltrate a blockchain. It is highly unlikely because a hack is immediately detected by the community. Another impediment is cost. Breaking into blockchain is protected by expensive transaction barrier fees. So, not only is it extremely difficult, it is also excessively costly for the infiltrator to make the needed transactions to get through.
Using the Blockchain
It's time for the fun part, accessing the blockchain for individual use. The first step is to choose an exchange platform. Akin to choosing an email provider, a cryptocurrency exchange broker works as an account that you set up to send and receive cash and coins. A few of the big players are Coinbase, Binance, Robinhood, and Kraken. After choosing a broker, get ready to start buying and selling cryptocurrency coins. 
Before placing any transactions, a funding source must be indicated. This directs the exchange broker to access your bank account. Also, one should know that trading in the cryptocurrency market is not free. In short, there is no way to avoid transaction fees. Fees vary widely. Coinbase, for instance, charges 1.49% on all bank account transfers. Credit cards are allowed, but you should know those transaction fees are even higher than bank fees.
Another option for buying cryptocurrency is via PayPal. PayPal is a good option but it limits trading to four cryptos. Only Bitcoin, Ethereum, Litecoin, and Bitcoin Cash are available. On the upside, you can transfer directly using PayPal, virtually eliminating third-party brokers.
Placing an order. After the exchange account is set up and ready to go, it's time to place an order. There is a wide open field. Choose from Bitcoin, Ethereum, Dogecoin, Binance, or any of the 4,000 cryptos out there. Of course, not all will be worth money in the future, so people are encouraged to invest, buy, and trade wisely. 
Storing your coins. After buying a cryptocurrency, there is one more important step. Storage. You will keep your newly acquired crypto purchases safe by holding them in a wallet. It's a digital wallet that securely stores your purchases. Exchange brokerages offer wallet services, but to get the most secure wallet you might have to shop around. Investopedia also recommends having three wallets. The exchange wallet for buying and selling, a hot wallet for small to medium amounts of available currency to trade, optionally, and a cold wallet, or hardware wallet, for long-term storage. 
The cryptocurrency card. An exciting new way to access the cryptocurrency market is to use cryptocurrency cards. The cryptocurrency card is a credit card that allows crypto exchangers, or newbies, to buy stuff. This most recent option of the cryptocurrency world made mainstream waves in the spring. Visa teamed up with BlockFi to release a new Visa Signature Credit Card. Cardholders get 1.5%, paid in bitcoin. The bitcoin cash back incentive is driving interest in crypto cards. It is a low-risk opportunity for people curious about cryptos to access bitcoin. Some see the credit cards as an investment opportunity because the crypto cashback can, feasibly, be worth more money in the future.
Final Words
There are several mainstream cryptocurrency cards out there. Each card has its own incentive system and points plan. Most cards do not have an annual fee. Gemini offers 3% back on dining, but only 1% on all non food purchases. The Brex Card offers one point per dollar spent. And SoFi offers 2 points per dollar, but it only trades with Bitcoin and Ethereum. Club Swan offers card features for global business with access to over 150 worldwide and crypto currencies.
In sum, blockchain technology in currency markets has opened up ways to:
Buy and sell cryptocurrencies

Store your coins, both online and offline

Use crypto credit cards to make purchases with cryptocurrency

It's an exciting time in the world of finance. What are you waiting for? 
Follow Techiemag for more!