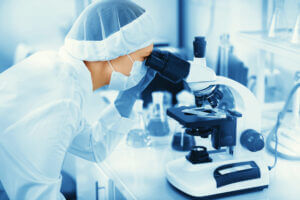 Once you complete your PhD, aspiring for a PostDoc is relevant. However, if you have a family to support and need a viable source of income, a satisfactory job becomes your priority. The unsupportive academic environment does not offer a salary that can suffice your family's needs. 
Hence, there are many PhD holders, who look for an answer – What can I do after completing my PhD, apart from postdoc?
Do you know that opportunities are abundant after completing your PhD in life science?
Well! This article will give you a good insight into the various career options available for anyone who has completed PhD in life science.
With diminishing academic career prospects, there are overwhelming opportunities for life Science PhDs worth exploring. There are several profiles and job opportunities that need the expert skillset of a life science PhD to do them justice. 
Suiting your skillset, there are abundant job opportunities that allow you to pursue your career interest along with passion.
So, here are the top 5 bio career options afterlife science PhD:
Application Scientist
While most life Science PhDs believe that an Application Scientist is a mere sales job, things are another way around. They are under the impression that this profile does not require an extensive science background. 
However, being an application scientist you need to possess a high level of technical knowledge along with excellent interpersonal skills. 
The main task of the application scientist is to troubleshoot the customer's issues within a given time frame. It can also be a bridging role for any PhD scientist who is aspiring for another bio career in life science. 
To build a wide network, you need to travel a lot and meet new people almost every day. 
Medical Communication
Medical communications are the regulatory applications, clinical trial-related documents, official paperwork drafting, marketing material for medical devices and drugs, institutional review board documentation, etc. All the healthcare and pharmaceutical companies need these medical communications to comply with the federal regulations.
While medical writers can perform the task, only a PhD in life science can do justice to this job. A high level of medical science is required to excel in a career as a medical communication writer. Even most of the companies prefer a life Science PhD to document an error-free and highly researched journal benefit technology wolf.
As you are a skilled researcher with thorough knowledge of various medical disciplines and well-versed with the medical basics, this career can be exceptionally flourishing for you. You can start as a freelancer to understand the depth of the job and gain some credibility. 
There are professional organizations such as the American Medical Writers Association (AMWA) that offer an abundance of opportunities for someone looking for a career in medical writing. If you have good writing skills and good command of scientific knowledge, this is the ultimate opportunity for you.
Management Consulting
PhD in any subject enhances your critical thinking on the subject matter and polishes your skillset of identifying and solving the related complex issues. PhD expertise largely helps in drawing competitive strategies which are viable in the long run. 
When it comes to PhD in life science, there is a huge demand for such professionals for their ability to solve complex problems by integrating available information.
Compared to academia, the process of decision-making is very quick. Hence, you need to be quick with your decisions. 
Consulting is an attractive opportunity for the ones who are over with the slow pace in academia. The largest consulting firms in the world are always on the lookout to hire PhDs with/without business experience. 
It gives you a chance to work in a collaborative environment. If you can design comprehensive solutions to any of the complex issues, this job is for you. As these skills are transferable, your transition to a management role will be easy and path-breaking.
Some of the amazing benefits of being a management consult are:
Lucrative pay is the first and the foremost reason for a life science Ph.D. to move into management consulting. 

Besides upgrading your entrepreneurship skills, this job opens the avenue for C-level managerial positions and many other such options

Expertise in

life science management consulting

opens several doors of similar avenues.
Research & Development Scientist
If you have a keen interest in researching and lookout for discoveries, this lucrative opportunity awaits you. Compared to other applicants, being a life science PhD you have a competitive edge and strong grasp on the subject. You are an expert researcher in your field with the highest level of training. 
The best part is, being an industry research scientist, your skills are well-compensated. Your analytical skills and critical thinking help you to stand out as a research scientist as you are trained to make discoveries in your field. 
Applying your skillset in developing new medicines and advanced technologies deliver high job satisfaction. 
Even the salary you draw as a development scientist is motivating. 
Medical Science Liaison
To retain your interest in life science consulting, it is one of the perfectly suited jobs for anyone with a Ph.D. in life science. Medical Science Liaison (MSL) plays a crucial role in biotechnology, medical device companies, contract research organizations, and other healthcare-oriented sectors. Depending on your specific expertise, there are elaborative roles and responsibilities for MSL.
You are an ideal candidate for MSL with a Life Science Ph.D. Being an expert; you have in-depth knowledge about the subject. All you need is to polish your interpersonal skills to make a breakthrough. 
You work as medical staff for any organization. Your main job is to build rapport with the Key Opinion Leaders (KOL) in therapeutic research areas.
Final Words
You interact with various research leaders and build relationships. This job involves extensive traveling, giving frequent presentations, and meeting with people from different walks of life.
 If you are a Life Science Ph.D., your future as an MSL is highly rewarding. It is one of the fastest-growing careers which give significance to the PhDs with medical knowledge.
Follow Techiemag for more informative articles.