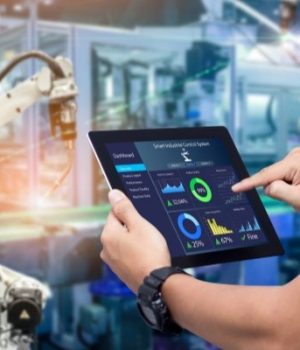 Business degrees have been ranked as the most popular subject in the US, with nearly 20% of students choosing business as their major. Business-based degrees are also the most popular option for postgraduate qualifications — including the master's in business administration (MBA). During the academic year 2020/21, over 155,000 students in the US were studying for an MBA. 
There are many different types of business degrees, both undergraduate and postgraduate, and you have plenty of scope for customizing your course to suit your career goals, for example with specializations. Many students do not pick their major subject straight away, and universities usually allow students to select their major any time up to the end of their sophomore year. 
Why study business?
The main reasons people give for choosing a business degree are to:
Acquire new skills and knowledge

Advance their career

Change career

Develop a broad professional network
Types of degree
BA business degree
A Bachelor of Arts business degree places more focus on the qualitative and creative sides of business and management.   
BS business degree
A Bachelor of Science business degree will have a more technical approach, focusing more on statistical and analytical elements.
BA and BS business degrees are both highly valued, so it is a case of personal preference on the approach to the subject when it comes to choosing which type of undergraduate degree to apply for. 
Master of Business Administration 
Around 90% of MBA students in the US already have work experience when they embark on an MBA program, and this applies to both part-time and full-time students. On average, a full-time MBA student will have gained four years of work experience, while part-time MBA students have typically been in work for six years. 
There are several types of MBA to choose from:
Full-time MBA
In addition to the core elements of the program, many programs will allow you to choose concentrations such as:

Accounting

Business analytics

Entrepreneurship

Finance

Global management

Human resources

International business

Marketing

Operations management

Risk management
Part-time MBA
The fundamental difference between the part-time and full-time MBA programs is the course structure and duration. If classes are synchronous, they may usually be held during the evening and at weekends. A part-time MBA will generally take at least three years, whereas a standard full-time MBA can be completed in two years. Regarding course content, the part-time and full-time MBAs will usually be very similar. 
Accelerated MBA
If you are keen to complete your studies rapidly, you should consider an accelerated MBA. This type of program allows you to gain your qualification in as little as 11 months, although some courses will take a little longer, with a duration of around 16 months. The curriculum will be largely the same as a full-time MBA, but the studying will be more concentrated. 
International MBA
Sometimes known as a global MBA, this program will give you an understanding of the challenges that global business leaders face, and how to handle them. It will develop your critical thinking skills, which you will use to inform your decisions. It will also enhance your skills in other areas such as leadership and management. You can expect a blend of core and elective components. Core components may include:
Doing business in emerging markets

Financial and management accounting

Global business and sustainability

Global strategy

International business finance

International economics and innovation

International entrepreneurship

Managing across cultures

Marketing management

Organizational behavior
An international MBA may also give you the opportunity for overseas study. Generally, in order to be admitted on an international MBA program, students will be expected to have some professional experience working for a global organization or working overseas. 
Executive MBA
Executive MBAs are designed for people who have made further strides in their career, with greater emphasis on building on the work experience that they have already gained. This is why most executive MBA programs require applicants to have at least five years of work experience, and many applicants will be 10 years or more into their career. This type of degree is usually a part-time course, often with classes held during the evening or at weekends to make it easier for students to continue to work, rather than having to put their career on hold. Continuing to work also means that students can immediately put into practice the knowledge they are acquiring from the MBA program. 
The executive MBA curriculum covers core business subjects as well as a more in-depth focus on the management and leadership skills than you would get in a standard MBA. 
Specialized MBA
Most MBA programs are generalist degrees, whereas a specialized MBA offers you a course with a major focus on one sector. Subjects for specialized MBA programs include:
Artificial intelligence

Data analytics

Digital marketing

Energy and sustainability

International healthcare management

International relations and diplomacy

Tourism
Learning format
Some business programs are available as online courses, while others require you to attend class on campus. Online courses may have an entirely asynchronous format, or they may have a mix of live classes and recorded lessons. Very few online programs will expect all your remote study to consist of joining live lessons online. Schools recognize that flexibility is a high priority for students who opt for a remote program, such as the online business essentials degree program from Suffolk University, Boston. The Business Essentials curriculum includes courses on business intelligence, data visualization and storytelling, operations management in a global environment and values-based decision making. The program is entirely online, so you can study from anywhere. 
Choosing the best business degree

With a vast range of courses and schools to choose from, you need to do your research and decide what will be the best business degree for you. You will need to consider the merits of both the university and the degree program, so there is a lot to consider. 
Your career stage

Your choice of business degree will be influenced, and to some extent decided by, the stage you have reached in your career. The admission requirements for some business degree programs will include a specified number of years of work experience. If you are fresh out of high school and want to keep your options open regarding career choices, a bachelor's degree with its generalist education is an ideal option. For people who have three or four years of work experience, a master's degree is ideal. With 10 years of work experience on your CV you may want to consider an executive MBA.
Career goals
If you have specific goals in mind for your career, think about how you can best meet these through your choice of business program. If you hope to shift direction in your career or have a specific position you are aiming for, make sure that the business degree you choose will support you in achieving this. 
Accreditation
Choose a school and program which is accredited — this will assure you of the quality of the education. Schools may have regional or national accreditation. Regional accreditation involves a more rigorous assessment process, so is usually seen as being more prestigious. Programs can be accredited separately from the school, indicating that the program meets industry standards. 
Admission requirements
The requirements for admission vary by school, so you need to check the specific prerequisites for the schools you are planning to shortlist. Requirements may include a minimum GMAT score. You may also be expected to provide letters of recommendation from your current or past employers when applying for postgraduate degrees. 
The university and campus
If you are planning to study on campus or are considering a hybrid program with a blend of online and classroom teaching, it can be helpful to visit the schools you are interested in — seeing the university for yourself is a good way to assess it. The ideal time to visit is during a semester when sessions are running, and well ahead of the application submission deadline, so you have time to compare the school and program with others you are considering. You may have a preference between a small and quiet campus or one that is large and buzzing with activity. 
Clubs and student organizations
Look out for schools with clubs and organizations that you would be interested in joining. These could include course-related societies such as finance or HR, as well as sports, arts, political, or volunteer projects. If you are going to be studying remotely for your business program, check what social activities and clubs are available online. 
Location
Deciding where to study is a big consideration. If you will be relocating for your studies, even temporarily, it is important that you feel comfortable with the city where the school is situated, and not just the campus. Try to visit the universities you are considering, particularly if you will be studying on campus, so you know what to expect of the place which will be your home for the duration of the program. If you are restricted on location, for example, if you are continuing to work while you complete your studies, you may find an online MBA is the best solution for you.
Program duration
How quickly do you need your qualification? The average length of a program is 20 months, but some can be completed in around 10 months. Check the duration of the programs you are considering, to make sure that they fit within your preferred timescales. This is important, whether you plan to work through your qualification or pause your career. If you are going to study full time you may be under pressure to return to work as quickly as possible. If you plan to continue to work, you may be looking for maximum flexibility so that you have sufficient time to complete your studies while also having time to dedicate to your work. 
Recommendations 
Opinions or reviews from current university students and alumni about their school and program can give you a good insight into the reality of studying those courses. Understanding how people made their choice, whether they are happy with it, and what they would do differently are all helpful pieces of information that can be factored into your own decision, where relevant.  
Support with internships and recruitment
Your business school should make support available for finding employment after your degree, and for arranging an internship during your program. A significant part of a business program covers case study work and business theory. An internship or placement gives you the chance to apply the theory in practice. An internship or work placement can also help you to develop your network, add depth to your CV, and make it easier to get hired or promoted when you graduate. 
Other support
Whether you choose to study on campus or opt for an online business degree, the school should provide a range of student support services. For example, financial advisers should be able to help you if you need support with funding your degree. They may be able to advise you on scholarships and other sources of financial support. Check what other general support services are provided, particularly if you have any specific needs that you know will need to be catered for. 
Success rates
Look for statistics on completion rates, grades awarded, and hiring rates for graduates. For example, schools will have details of how many new graduates have immediate employment or have been hired within six months of completing their program. Schools may also be able to provide statistics on salaries and job offers for newly graduated MBA students. There may also be other metrics available that can give an indication of the success rates of an individual program and of a school overall. 
Your individual priorities
You may have some specific priorities of your own to consider when choosing your business degree. Keep a list of any other factors you want to take into account so that you can check them when you come to decide on your school and business program. 
Whether you are just starting out in business or are developing a more advanced career, a business degree will expand your knowledge and skills and make it easier to progress in your chosen sector. Your business qualification will help you to get hired, increase your salary or secure a promotion, and open doors to roles in a wide range of sectors, from the more obvious career paths in corporate finance and HR to working in start-ups or charities.  
Follow Techiemag for more!