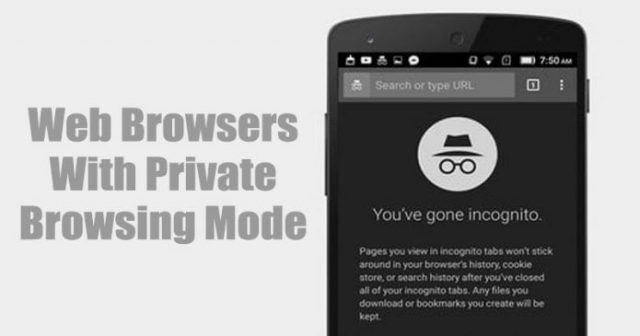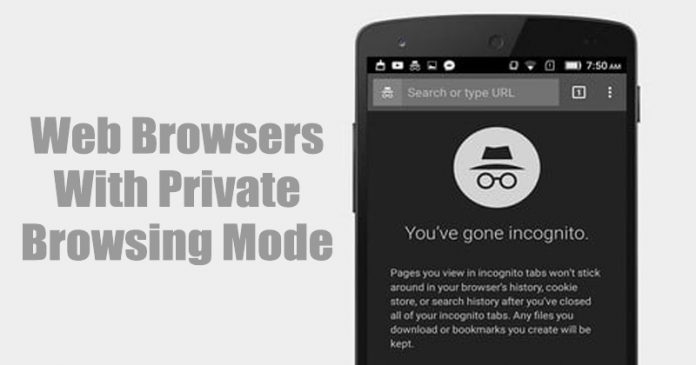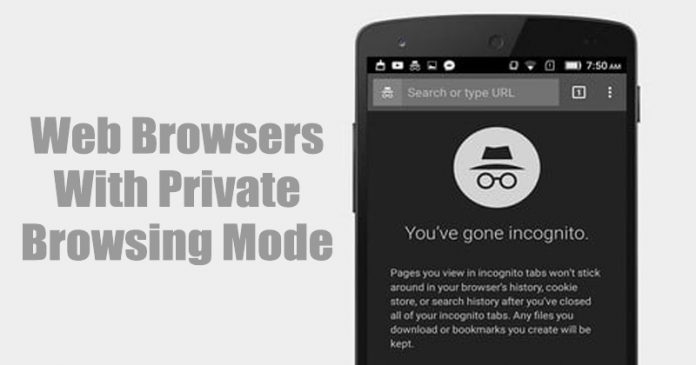 Let's admit; Privacy is a bigger deal now than ever before. Everything you do on the internet is somehow tracked. For example, websites that you visit daily logs your browsing activity to show you relevant ads. To deal with web trackers, security experts recommend the use of a VPN or private browser.
There are plenty of web browser apps available on the Google Play Store that supports private web browsing. Private web browsers don't track your browsing activity and eliminate web trackers. Not only that, but browsers with the Android browser with private browsing mode also have ad-blockers, VPNs, and other privacy features.
5 Best Android Web Browser With Private Browsing Mode
So, in this article, we are going to share some of the best Android web browsers with private browsing mode. So, let's check out the best web browser with a private browsing mode in 2020.
1. Epic Privacy Browser
Well, it's one of the best and top-rated Android web browsers available on the Google Play Store. The great thing about the Epic Privacy Browser is that it's based on Chromium and it's designed to protect your privacy online. It has an always-on Private/Incognito browsing mode, which doesn't save your browsing history and eliminates ads from the webpages. It also has a built-in VPN to unblock geo-restricted sites.
2. Brave Private Browser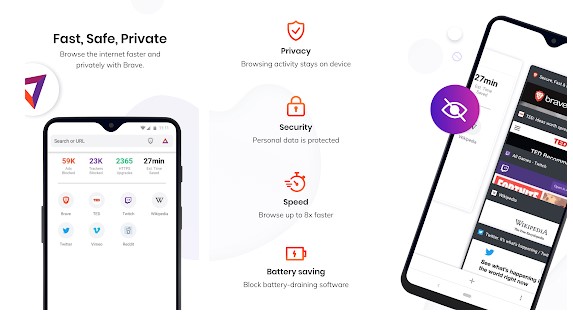 Well, if you are searching for a fast, free, and lightweight privacy-focused browser for your Android, then Brave Private Browser might be the best pick for you. Guess what? It is a private web browser app that has a built-in ad blocker, pop-up blocker, and web tracker blocker. The private browsing mode of Brave Private Browser doesn't save any history, and it offers personalized private search options.
3. DuckDuckGo Privacy Browser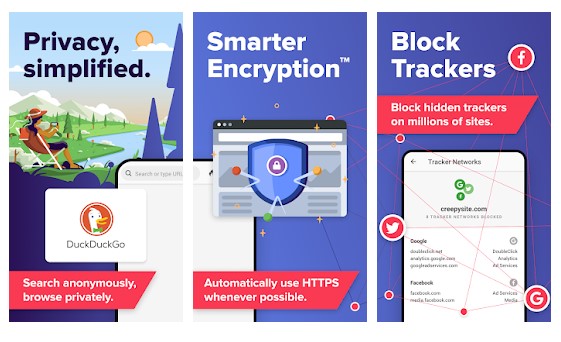 This is one of the unique web browsers on the list which provides enough privacy-focused features to control your personal information as you search and browse the web. It has a private browsing mode that blocks hidden third-party trackers from the web. Not only that, but the web browser also force sites to use an encrypted connection wherever available.
4. Aloha Browser Turbo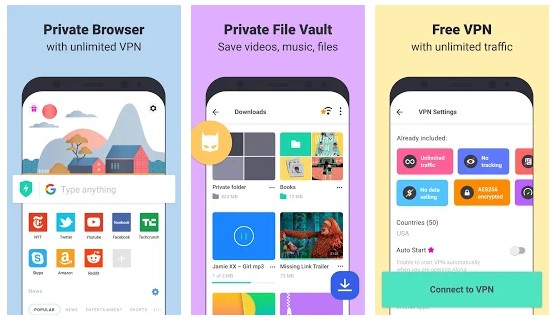 Well, if you are searching for a fast, free, full-featured private web browser for your Android device, then you need to give Aloha Browser Turbo a try. Guess what? The web browser for Android has a built-in VPN, Adblocker, web tracker, etc. The web browser even allows you to lock private tabs with fingerprints or passcode. Apart from that, there's a private vault, download manager, media player, and VR player included with the web browser.
5. Opera browser
It is another top-rated Android web browser on the list which has a private browsing mode. You can use the private browsing mode to go incognito anywhere on the internet without leaving a trace behind. Some other features of the Opera browser include free VPN, Adblocker, a personalized news feed, Night mode, screen dimmer, etc.
So, these are the five best Android web browsers with a private browsing mode. I hope this article helped you! Share it with your friends also.