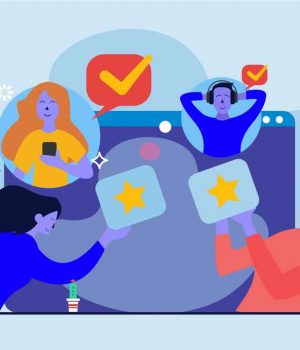 Businesses worldwide have constantly been shifting to digitalization and process automation. Corporations heavily invest inefficient business solutions to streamline processes, whether administration, sales, marketing, or finance.
When we talk about automation, it is simply impossible for any corporation to excel unless it gets the best out of its senior management — company board. As the board is responsible for steering the organization towards its goals and objectives, it is necessary to equip them with everything that can help them ensure good governance.
Virtual board portal software is one of those business tools that have been helping boards for years now. Although board portals have made their way to the business arena, their true potential is yet to be discovered by many organizations that haven't used this technology yet.
So, here is a complete guide to:
What is virtual boardroom software?

What can it do for the company's board?

Who uses board portals?
What is board portal software?
Board portal software, also known as board management software, is a cloud-based, virtual platform and data repository where board officials and senior company management can collaborate, upload, share, and access board material or company documents.
In short, virtual boardrooms are:
Secure online data storage facilities where boards can store company records and board materials.

Virtual platforms that allow the board members to collaborate remotely. 
What makes board software different from other similar solutions is its impeccable security. Board portals are hosted by certified vendors that comply with international security standards such as ISO 27001, SOC2, FINRA, etc.
What are the advantages of using board portal software?
Board portals can help boards in plenty of ways, but here are some of the most important benefits of board portals.
Efficient board document management
As mentioned earlier, virtual board portals are online data repositories where board members can access, upload, share, and edit board material, depending on their access level. Board members need easy access to board materials to work on their assigned tasks; virtual boardrooms ensure 24/7 remote access to everything a board member needs.
Furthermore, it is easy to organize board material based on the categories, and robust search features allow the members to search a file by keywords, file type, groups, and data range.
Streamlined board meetings
Board management software is very effective in streamlining board meetings (probably the most important part of corporate governance). Different boardroom features automate every step in the meetings. Here is how:
Digital meeting agenda.

Digital built-in meeting agenda templates can be used to create meeting agenda, get it signed by the president, and disperse it to all participants. Also, the board secretary can make the meeting agenda from scratch and use it as a template for future use.

Meeting minutes.

Board portals make it easy to prepare, compile, and circulate meeting minutes. This process is usually time-consuming as minutes are approved by the board president and then dispersed to all the participants. However, board portal software makes the process a lot quicker and easier. Not to mention, board management can use built-in meeting minutes templates or make their own.

Voting tools.

Virtual boardrooms have voting tools making the voting process a lot easier and transparent. Any board member can start a motion, and other members can cast votes anonymously. Moreover, the e-signature feature allows the members to sign any document electronically.
Apart from that, other notable meeting management features include board book creation, attendance tracking, calendar setting, shared annotations, laser pointer, audio and video conferencing, etc. 
Seamless collaboration
Traditionally, board members collaborated mainly at board meetings or through emails (which is no longer a secure communication channel). But, with virtual boardrooms, it has become much easier for the board members to ensure maximum collaboration.
Board portals are accessible 24/7/365, and this allows board members to access board material, communicate with other members, initiate group discussions, hold emergency board meetings, add notes to the documents, work on shared documents, etc. The best part is boardroom management can give access to investors and stakeholders and keep them updated about everything they need to know.
Data security
Unparalleled data security is one of the best things about virtual board portals. Virtual boardroom software has multiple security layers that protect board material from different security threats.
For example, the two-step verification restricts any unauthorized entry, while data can be shared in encrypted form (256-bit encryption).
Apart from that, board management can limit the access of any board member and restrict any document from being edited, downloaded, or printed. The remote purging feature purges all the notes and documents if a user loses their device.
Cost-effectiveness
A business solution is simply useless if it is not cost-effective. It is safe to say that the biggest plus of using boardrooms is their cost-effectiveness.
First of all, virtual boardrooms minimize paper costs. Research says that, on average, a company uses 100,000 papers per month, not to mention the printing and stationery cost. You can also minimize meeting expenses when you shift to online board meetings.
Most importantly, seamless collaboration, increased data security, better board document management, and streamlined board meetings are extremely helpful in better board governance, which is the ultimate objective of any organization board.
Want to explore more benefits of virtual boardroom software? Discover at board-room.org
Who uses board portal software?
Board portals are mainly designed for high-level company officials, such as:
General counsel and corporate secretaries

Executive and directors of the company

IT and information security teams
Final words
Board portals are designed for one core purpose — good corporate governance. They automate board document management, streamline meetings, provide remote access to board materials, keep board data completely secure, ensure maximum collaboration, and help save financial resources. 
What else can you ask from a business solution?
Follow Techiemag for more!