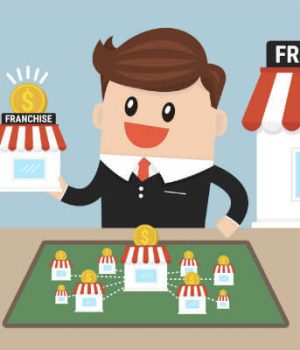 Chances are, your business has already used at least one Google application or service in the past: Gmail, the most popular email client in the world; Google Docs, Slides, and Sheets, popular alternatives to Microsoft 365 apps; and Google Meet video conferencing solution, just to name a few.
The majority of these Google applications are designed for businesses that fall under the Google Workspace brand and are available for free, and they are very reliable with robust sets of features.
So why bother upgrading your small business to the premium Google Workspace Business or Enterprise editions?
The short answer is that the premium editions of Google Workspace offer more features and capabilities than the free version, not only in functionality and productivity but also in terms of data security.
8 Reasons to Upgrade to Google Workspace Business
You can leverage Google Workspace Business to make your teams more productive with transparent collaboration so they can achieve the same results with fewer resources. Below are the top 8 reasons to upgrade to Google Workspace Business right away:
1. More Google Drive Storage Space
Data is increasingly becoming the most valuable commodity, and as such, data storage is now an essential need for any business. 
With that being said, the free version of Google Drive only offers a 15 GB of storage space, which is shared across Gmail, Google Drive, Photos, and other applications, a relatively limited size by today's standard.
With Google Workspace Business, you can upgrade this storage space as you see fit and even get unlimited storage when needed.
Besides more storage space, Google Workspace Business will also provide the ability to easily and effectively perform authentication management to employees. Each user can be assigned their own Drive account where they can store private files that can't be accessed by their colleagues, and management can easily set up Team Drive to store files and resources that can be accessed by different team members with access control applied.
The Team Drive manager can quickly give and revoke access to team members as they see fit, as opposed to needing to manually grant access and assign permissions for each user in regular (free) Google Workspace.
2. Personalized and Branded Email Address
Another key benefit of investing in Google Workspace Business is the fact that you can use personalized, branded Gmail addresses with your organization's domain name. This is on top of the reliability and robust set of features that come standard with Gmail, providing the same user experience your employees are already familiar with. 
Management also gets extra features to control and secure the business's email address: they can easily add or remove email addresses (and users) as needed and can assign up to 30 alias accounts for each user, besides other business-focused features.
3. Integration with Popular Third-Party Applications
With Google Workspace Business, you can integrate your Google Apps with other third-party apps or custom applications, including popular CRM solutions like SalesForce and more than 4,000 third-party apps available in the Google Workspace marketplace.
4. Advanced Communication and Collaboration Capabilities
Google Workspace Business offers advanced communication and collaboration features (that are unique to the Business editions).
For instance, users can co-edit the same Google Doc, Sheet, or Slide simultaneously in real-time, which can be very useful in remote or hybrid work situations.
There's also Team Calendar with advanced features to allow team members to easily schedule meetings, as well as unlimited Google Meet sessions.
Plus, you'll also Google Currents, which allows management to create an internal social network to streamline communication and collaborations across the whole organization.
5. One-Stop Control via Admin Console
With Google Workspace Business, you'll also get the Admin Console feature that provides businesses with a centralized dashboard to manage their data, users, and applications from a single location.
Admin Console allows management to easily add and remove employees and groups, manage devices, create roles, apply permission controls, and perform crucial configurations, among other things.
With Admin Console, businesses can customize the user experience as they see fit while also maintaining control and data security.
6. Google Sites Website Builder
Google Sites is an intuitive, drag-and-drop style website builder, complete with Google Drive/Docs sharing and collaboration features so your team can effectively collaborate to create high-quality and functional websites without any coding or programming experience.
You can use Google Sites' built-in templates and easily arrange your website's content in an intuitive drag-and-drop approach.
7. Secure and Searchable Data in Google Vault
Google Vault offers a secure way to store important data forever, complete with a universal search functionality allowing you to easily find what you're looking for in your data.
With Google Vault, you can also easily track your employees' activities when using Google Workspace apps and check their content views, exports, and even searches.
8. Google's AI-based Insights and Reporting
At the moment, Google is one of the leading players when it comes to AI-powered analytics and insight, and Google Workspace Business leverages these AI applications to streamline workflows, automate tasks, and provide advanced data-based insights to help your team make better-informed decisions.
With these AI advantages, your organization can run faster by leveraging machine learning and automation.
Maximize your Google Workspace Experience with Pythian
As you can see, Google Workspace Business offers so many different benefits to help improve your company's productivity while also providing a consistent experience for your employees across different devices.
Looking to upgrade to Google Workspace Business but don't know where to start? Partner with a Google Workspace enterprise IT consultant, like Pythian, to get personalized training, enhanced customer support, and unique cloud solutions.
Leverage the capabilities of Google Workspace with Pythian to make the most of your Google Workspace investment and improve your team's productivity.
Follow Techiemag for more!