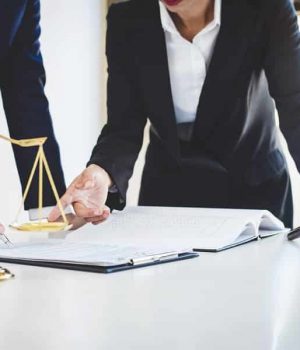 One of the silver linings of the pandemic is that it forced many industries that had been dragging their feet on innovation, like the real estate industry, to pivot quickly and embrace technology as a means of survival.
While the general public has just now gotten a taste of proptech and some of the improvements it creates in real estate transactions, it's not necessarily new. Companies like Axess Law were providing virtual real estate legal services and leaving the costs of office space out of their fees while allowing their clients to complete their legal paperwork on their own time, long before the pandemic. 
And now that more consumers are open to using technology to complete real estate transactions, it's reasonable to expect to see some of the proptech below start becoming more mainstream.
Virtual and Augmented Reality
Thanks to COVID-19, homebuyers at one point had no choice but to tour homes virtually. The use of virtual reality (VR) and augmented reality (AR) in the home buying process makes viewing several homes a lot more cost-efficient – and comfortable!   
VR and AR tech also provides you with the ability to see what a space would look like with different furniture, flooring, and other home improvements a lot more accurately than your imagination can.
Of course, most buyers will want to physically inspect a property with the assistance of a professional home inspector, but in the meantime, you've saved yourself several Saturdays of driving out to properties you are ultimately not interested in.
Blockchain
Blockchain provides safe, secure, and transparent cryptocurrency transactions more efficiently and securely than traditional financial transactions. Thousands of computers can be used to verify encrypted transactions and ensure the security and integrity of financial records. There is also the possibility of storing property information in the blockchain, which makes it more secure, accessible, and easier to update.
Big Data
When big data is applied to real estate, it leverages both historical and real-time data to track patterns, trends, prices, demographics, etc., aggregates the data, and provides insights by allowing users to customize tables and dashboards, and projects potential future property values across several markets. And with predictive analytics, buyers can receive push notifications on properties with the potential to be their dream homes as they become available that they might have otherwise missed out on.
Artificial Intelligence (AI)
In traditional real estate services, many agents spend their time inefficiently on repetitive, low-priority tasks that prevent them from optimizing their time and skill on more productive tasks. 
Real estate AI solutions include robots performing guided virtual tours to automating repetitive tasks, like answering customer questions in chatboxes, responding to emails and sorting through potential leads. Speaking of which, now that the real estate agent has more time to find and target quality leads, predictive analytics and big data also make it easier for them to sift through vast amounts of data and separate the wheat from the chaff.
Follow Techiemag for more!