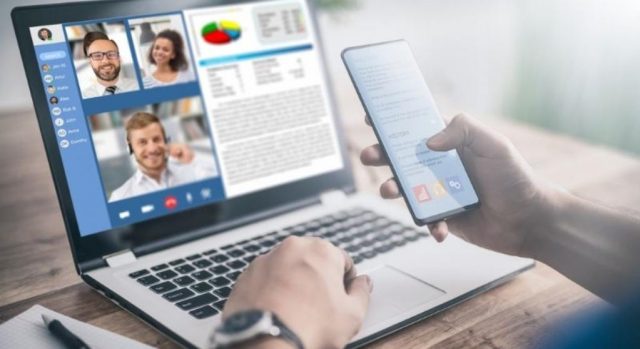 For firms that invest in learning and development (L&D) employee programs, delivering a development roadmap to their employees allows workers to learn and improve. There are numerous employee learning and development software packages available that approach training, learning, and development difficulties from diverse angles. Some might suit your institution better than others.
Here Are the Top 7 Learning & Development Tools
iSpring Suite
iSpring Suite is a course-creation tool built for e-learning across different platforms. It provides tools for instructors to produce material such as video tutorials, interactive evaluations, quizzes, as well as screencasts that are suitable for any learning management system. Users can quickly convert current PowerPoint presentations into online courses. The Max version of iSpring Suite additionally contains an online team engaged in the building area along with a content repository with over 89,000 materials for course creation.
Adobe Captivate Prime
Adobe Captivate Prime is a course-building program that allows educators of all levels to easily produce professional eLearning content. Quick Start Project layouts, PowerPoint converting utilities, VR walkthroughs, as well as application simulators are all included in this package.
TalentLMS
TalentLMS is a powerful learning management system that enables savvy, established organizations to flourish through effective training. Roughly 70,000 teams have utilized this tool to instruct their employees. Its user-friendly platform enables instructors to swiftly design new courses that are suited to the specific need of any team. Its content-friendly curriculum administration tools facilitate key eLearning content standards such as SCORM and CMI5.
Valamis
Valamis is a comprehensive learning solution that includes its own learning management system (LMS), learning experience platform (LXP), and learning record store (LRS) that has been shown to increase customer engagement. They provide scalable solutions that can be beneficial to a wide range of industries, including huge corporations and also the public sector. Its solution includes standard data monitoring and analysis to guarantee that users benefit the most out of employee training and that any competence deficiencies are filled. Valamis LXP is also very secure, as it is constructed in accordance with numerous major security rules and accessibility requirements to protect consumer data.
LearnUpon
LearnUpon is a learning management system used by several forward-thinking firms present in the industry. This technology enables instructors to create and deliver programs to coach team members across multiple sectors. Users of this LMS would not be disappointed if they anticipate engaging experiences along with effective support because LearnUpon's approach is people-focused and customer-driven.
Articulate Storyline 360 
The Articulate Storyline 360-course authoring tool assists teachers in creating courses that are optimized for display on all devices. Storyline 360 provides screencasting plus software simulation capabilities to help you create better courses, as well as learner evaluation tools to help you get the most out of each course. Articulate 360 also includes a library of content and useful training tutorials, along with a number of other creative tools like PowerPoint conversion and screencast recording. Articulate solutions are strong options for businesses wishing to develop high-quality L&D content since they are consistently listed among some of the best eLearning programs.
Lessonly
Lessonly is a learning management system that claims that its training approach produces results 62 percent faster and has a 124 percent ROI. Lessonly provides drag-and-drop content production tools as well as bespoke quizzes. Its facilitation software focuses on providing employees with unique practice tools to help them excel swiftly and effectively. Because this system offers an open API, firms can grant bespoke roles and permissions to L&D members of the team. Lessonly Services assists educators in developing classes, converting existing content, and analyzing results.
Conclusion
There are numerous tools in the employee learning and development market today, such as the ones stated above, that businesses should consider when implementing a learning and development plan.
Follow TechStrange for more Technology, Business and Digital Marketing News.