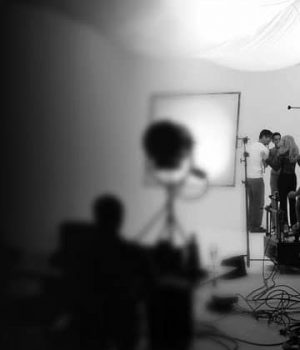 People are constantly discovering new ways to make money through the internet. One of these ways is VOD. But what does VOD stand for? VOD means video on demand and it's quickly becoming one of the most popular methods for video creators to reach an audience, expand their client base, and become profitable quickly. 
Typically, when starting a business based on monetizing video on demand, there are three different formats to choose from. The key is figuring out which one best fits your business and the types of videos you will be selling. Let's explore each one in further detail. 
What is Subscription Video on Demand?
Subscription video on demand, or SVOD, involves the customer paying for access to a library of video content. The fee is based on the length of time they have access to the videos. Usually, the customer pays a monthly or yearly fee, which then entitles them to browse and watch anything they choose. 
Some sites are created with different subscriber tiers. With this method, customers choose from a range of fees, where the lowest fee grants access to a limited amount of content, but as the fees go up, so do the amount of videos available to the customer. Paying the highest fee allows the viewer to watch anything on the site. 
The SVOD method works well with creators who provide a lot of content for their audience. Monthly or yearly membership fees are reliable income and as your community of viewers grows, so do your profits. It's a format often used by creators who produce instructional videos for cooking, teaching, workouts, and more. If you have an expertise in a certain area and want to start an online business, this could be the option for you. Keep in mind, it does require you to publish content regularly, but as the number of videos grows, your library expands as well, giving your customers more to choose from and making your site more attractive to them. 
What is Transactional Video on Demand?
Transactional video on demand, or TVOD, allows customers to pay a fee to watch an individual movie or event. It's also known as pay per view. Viewers can pause, rewind, or fast forward videos, giving them control of how they watch a program. It's popular with people who already know what they want to watch, rather than browsing through a bunch of titles. 
With TVOD, customers often have the option to buy or rent a video. For a higher fee, they can download the video and watch it anytime. For a lower fee, they have a limited time to watch the content before they lose access to it. 
Temporary video on demand lends itself to popular virtual events like boxing matches, concerts, films, and seminars. Another advantage of a TVOD site is once these events are streamed and the audience has paid for them, the owner can still put the video of the event in a library where viewers can pay for access to it anytime in the future. It gives them another revenue stream for the same event. 
What is Advertising Based Video on Demand?
Video on demand with advertising, or AVOD, is popular with customers who don't want to pay for access to content and don't mind watching advertisements. Owners have many options when it comes to how they want to advertise. They can place ads before, during, or after their videos play. They can place a banner ad that runs for a certain length of time over their video, so that the feed isn't interrupted. Product placement is another possibility. Owners can create videos and have the product used or mentioned within. Advertisers will pay a set fee to have their products shown or pay owners a percentage of every product sold that was featured in their video. 
Because AVOD is free to customers, it is often the choice for site owners who want to maximize their exposure. Depending on the number of ads they sell, they can increase their profits quickly. If customers get tired of having to watch commercials during their videos, owners can provide an ad-free version for a fee. 
Advertisers are attracted to video creators who deal in the unique subject matter because it allows them to target a very specific audience. If you are creating videos that are popular with a specialized group, this could be the method you choose. 
The Demand for VOD
The number of online video content businesses is rising. As content becomes more specialized, television and cable networks are losing more and more viewers to the internet because people want to have control over what they watch. It's not just networking either. First-time VOD producers are making profits from subscribers and advertisers and finding it to be a viable business opportunity.  
Follow Techiemag for more!