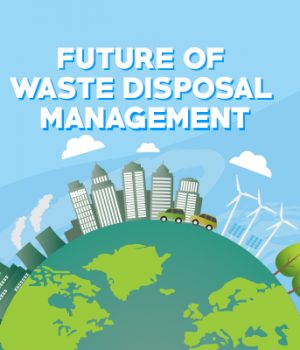 The current biggest challenge around the world is the future of rubbish clearance. Smelly and bulky waste is being generated around the world in huge quantities that are unimaginable. Some developed countries like the U.S and Sweden have somehow found ways to recycle and dispose of most of it and even turn them into manure.
However, countries like China and India are facing an increase in population and lack the technology and resources to process the waste generated. In 2010 China imported 28 million tons of paper waste, 7.4 million tons of waste plastic, and about 50 million tons of waste steel. Away Today Inner West rubbish removal state that this is still happening and in the future, the world will need a waste management system that will be efficient in many ways including energy, volume of treated waste, and use of robots in place of people who are prone to be exposed to disease-causing emissions.
More effective waste disposal methods
One of these methods is increasing the number of things that can be recycled. Some companies across the globe like Waste Management Inc have laid down measures to process construction debris and florescent bulbs that no one has attempted to recycle. The company is even planning to use future technologies like plasma gasification, a process of converting organic matter to synthetic gas.
E-waste management using the electronic waste shredder
This machine is capable of recycling about 30000 pounds of e-waste per hour. Electronics Recyclers International is the company behind this advanced technology. This company is continued to do great things towards the future of waste management and research. When the company progresses in the future we might have a solution to the increase in e-waste that is produced in quantities of 90 million tons per year globally. Waste management is a large sector that includes many waste collection services including furniture disposal, house clearance, and general rubbish removal. 
Biodegradable plastic is very efficient however there is no way that has been found that ensures that these plastics will decompose when disposed of in the environment. There needs to be proper technology to process this material. Also, a potential technology to see in the near future is plastic that can degrade in just 3 hours.
There is plastic that reacts to light due to photo triggers mixed with plastic material. This is a discovery by scientists from the University of North Dakota. If this technology is implemented, the problem of plastic waste management will be solved and save the environment from pollution.
Automated waste segregation machine
Texas Instruments Company has developed an automatic rubbish removal prototype that uses robotic technology that detects various types of waste and how they need to be separated. Waste separation is a crucial stage in waste management that needs to be fast and efficient. Due to the rapid development of technology, there will be a waste separation machine in the future which will fasten the waste separation process in factories.
Pneumatic Refuse Collection System
This machine enables faster transportation of waste material via pneumatic tubes which are positioned underground. The refuse enters the system and is transported to a collection point where it is stored in containers and awaits transportation and disposal. This project was adopted and abandoned by Montreal but is currently in consideration in Carmel, Indiana. If this project is successful we will have an underground tunnel connection in the whole world.
The energy in wastewater is more than what is used to process it. Energy production from wastewater is a profitable and effective method of energy production and this is achieved through the concept of water-energy nexus. The advantages of this method include less pollution, cleaner water, more energy production, and many more.
In conclusion, the future of wastewater will focus on the explained areas above since all of them have one final goal of achieving maximum efficiency in production, minimal resource input, and replacing people with machines to do the hard and risky work.
Clearabee is the leading rubbish removal London company using man and van methods. We have branches across the UK and over 100 vehicles for garbage removal and disposal. We operate in an environmentally friendly manner by practicing proper garbage disposal and have also planted over 19000 trees since 2008. There are also skip hire services.
Follow Techiemag for more!