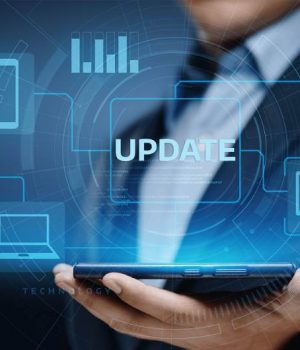 Technology has revolutionized nearly every aspect of modern life – how people communicate, how they work, what they do for fun, etc. In most cases, things are far easier than they once were. Chatting with a friend is seamless and quick. Work is more productive and remote-friendly. And leisure time is more engaging. 
These positive qualities of modern technology – the speed, convenience, and engagement –find applications in unlikely places. Take grocery shopping, for instance. Once a low-tech, time-consuming and inefficient affair, grocery shopping is undergoing a massive change thanks to technological innovation. 
Below, let's zero in on a few tech advancements elevating the grocery shopping experience. For consumers, consider this a reminder of what's available. And for grocery purveyors, consider this inspiration for what's possible. 
On-Demand Delivery Apps
Mobile apps have been a game-changer for both consumers and grocery business owners. On the consumer end, customers can now handily access on-demand grocery delivery – localized on their handheld devices. 
On the business side of the equation, grocery owners can now leverage a suite of powerful tools and technologies to attract, retain, serve and delight customers. 
The two sections below cover a couple of the innovative approaches app development companies employ. For a more in-depth exploration of what's possible, visit this link: one of the stellar Toronto app development companies working on applying innovations to the grocery experience. 
AI-Powered Customer Service
Artificial intelligence and grocery shopping might seem like an unconventional fit – one is tech-forward, while the other is decidedly low-tech. But AI has several benefits for grocery consumers and merchants:
Chatbots

use AI to simulate human speech, filling the role traditionally held by helpful CS employees. Chatbots can field queries, make recommendations, manage customer problems and more. 

AI-powered product discovery

leverages consumer data to help shoppers find what they're looking for — no more wandering aimlessly through the (physical

or

digital) aisles. 

Voice-based ordering

enables customers to shop without lifting a finger. It's a convenience feature for many, but it also makes your grocery app more accessible. 
Those are just a few of the ways grocery stores have used AI in their mobile apps. You can consult with an app developer for custom AI-driven solutions that fit your business. 
Immersive Navigation
Immersive technologies like augmented reality and virtual reality enable customers to tour your grocery store aisles and interact with products. It may also aid grocery stores interested in joining the metaverse – the fully immersive expression of the internet that some futurists think will be here any day now. 
Predictive Analytics for Sustainability and Food Waste 
Finally, technology can play a vital role in inventory management. Some grocery stores have already piloted a predictive analytics program to reduce food waste, especially perishable items like meat and produce. Predictive analytics draws data from traditional and non-traditional variables to paint an accurate forecast of how much inventory to order. 
You have to give it to technology – it can take something mundane and overlooked like grocery shopping, and turn it into an immersive, efficient and customer-centric experience. 
Follow Techiemag for more!