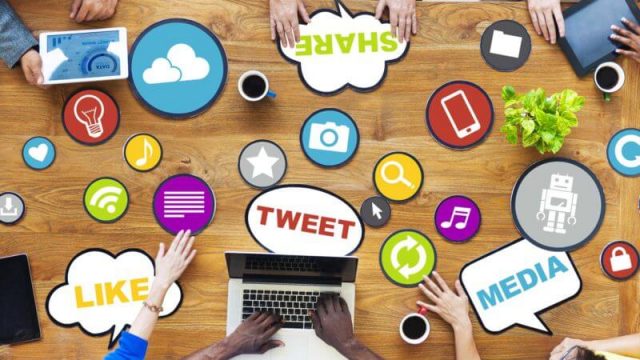 The future of influencer marketing promises to be a lucrative one, so it makes sense to jump on this growing trend. 
Unfortunately, a DIY attempt at this niche marketing technique may not yield the results you're expecting. If your team doesn't have experience managing influencers, they may not have the skills or knowledge to run a successful campaign.
Does that mean you have to give up on tapping into influencer marketing potential? Not at all. You can outsource this task to an experienced influencer marketing company. 
After all, you only have so many marketing dollars on the table. You can't afford to waste time as your team moves past the initial growing pains of learning influencer marketing strategies. 
3 Benefits of Influencer Marketing
If that wasn't enough to convince you, here are 3 other reasons why you should try an influencer marketing agency over a DIY campaign.
1. Agencies Find Niche Instagrammers for Your Brand
Perhaps the hardest part of starting an influencer marketing campaign is finding the right influencers. If this is your first attempt at the process, you don't have any connections you can fall back on to streamline the experience. 
You have to start from the ground up — first scrolling through social media to find the right kind of influencers for your brand, then sending endless cold emails to see if they're willing to work with your brand. 
By partnering with an influencer marketing company, you get to skip this step entirely. As an agency, they already have an enormous roster of Instagrammers and TikTokers available at a click of a button. Each one has already been vetted to ensure they create quality content that boosts engagement. 
You'll be assigned a manager who picks the right people for your campaign, basing their expert opinion on experience and industry tools. 
2. Agencies Liaise with Influencers 
Making initial contact isn't the only thing an agency will do for you. Some agencies offer fully managed campaigns, which means they'll do everything to maintain a good working relationship with your Instagrammer. That includes negotiating reasonable rates and communicating your goals and content briefs. They'll even monitor content as it goes live and send payments to your influencer once they publish their endorsement post. 
All of this oversight saves your team a tremendous amount of time. You won't get stuck in endless email chains discussing costs or content. Instead, you can focus on the work that needs to get done, trusting your agency is working in your best interest.
3. Agencies Provide Measurable Analytics
Reporting is an important step in any marketing campaign — influencer or more traditional strategies. 
You want to see your campaign's reach and engagements to understand your return on investment. It lets you know whether your campaign was an effective use of your budget or if it was a waste of your money. 
An agency packages key performance indicators (KPIs) in easy wrap reports, so you know exactly how your campaign performed across all social media platforms. These data-driven insights can help you make future budget decisions regarding your next influencer marketing campaign.
Bottom Line:
An influencer marketing company saves you time and effort in finding influencers and building strong relationships with these content creators. But more importantly, you can rely on their specialized skills to build a strong campaign that will deliver results. 
 Follow Techiemag for more!