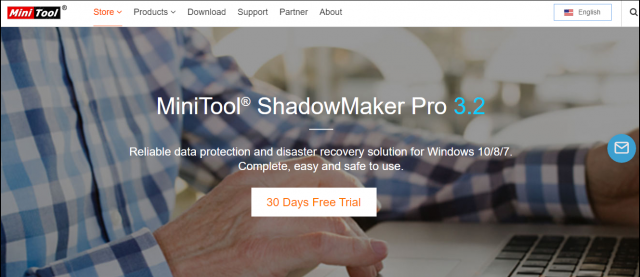 Data loss is a problem that every one of us has faced at least once in our lifetime. Our system contains huge data including important files, documents, photos, videos, contacts, etc. But we can't totally rely on our system as it is always at a risk of data loss. You can lose data anytime without any prior information.
So, for the same we should always be prepared and the best thing is to keep backup of your whole system and its data regularly. So, you can recover it in case of data damage.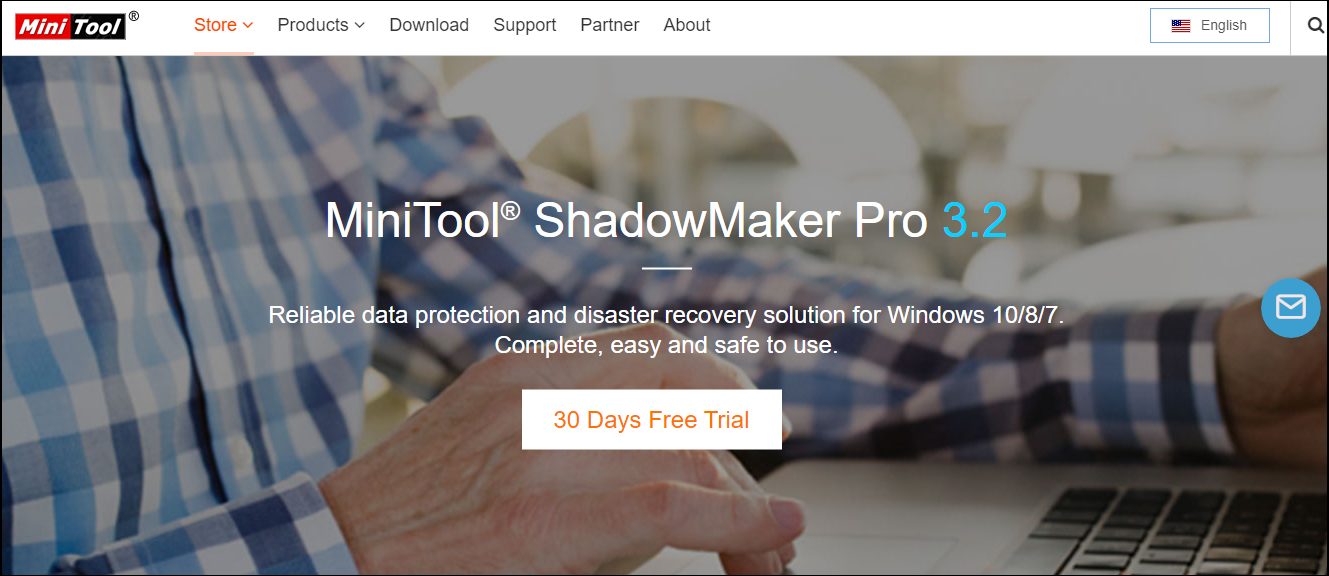 Now, you can easily create a backup as we have a wonderful tool available on the web i.e. MiniTool Shadow Maker. This powerful tool is perfect for creating data backup, restoring data, and even quick data recovery. Well, not only your data but this tool is able to create system backup and disk/partition backup too. So, let's get to know MiniTool Shadow Maker a little deeper.
Below are some of the best features of MiniTool Shadow Maker that make it a must-have backup solution for your computer to keep your data, software and settings safe. Let's have a look at them.
Easy To Use
The best thing I liked about this data backup tool for Windows is that its very easy to use. You would love its interface as it is quite clean and simple. You won't find any difficulty while operating this tool as it is pretty easy to use. Also, it works faster than most other similar software.
Backup Your Computer
This is one of the main features of this tool. MiniTool Shadow Maker lets you backup your whole computer without any hassle. If offers you several types of data backup to fulfill all your requirements for backing up your computer's data. MiniTool Shadow Maker is the a reliable data protection and disaster recovery solution for Windows 10/8/7. Below are some data backup types it offers you.
File/Folder Sync
With the help of the File/folder sync feature, you can sync any of your files and folders to the different locations in order to keep them safe. Do it within just a few clicks.
File/Folder Backup
If you want to keep your files safe and secure then with this feature of MiniTool Shadow Maker you can create a backup of your files/folders quickly so that you can restore them whenever needed. If you somehow lose your data, you would still be able to restore the files/folders with just one click.
System Backup
You should also keep system backup as your operating system is always at the risk of virus attack, data damage, system crash, etc. MiniTool Shadow Maker allows you to create and keep the system backup which would be highly beneficial in the case of a system crash.
Disk/Partition Backup
You can also create the disk/partition backup with this amazing data backup tool. If you have some very important files in a partition then it is wise to create an image of that disk partition. You can do the same with the help of MiniTool Shadow Maker.
Disk Clone
Clone your disk with this tool. MiniTool Shadow Maker helps you copy basic disk and dynamic disk within only a few clicks.
Quick Disaster Recovery
In case you ever face any data loss then this wonderful data backup tool lets you do the quick recovery of your data and bring the files, disk, system, etc. to their previous state in no time.
What's more? It doesn't matter what was the cause of your data loss, this tool will surely bring your data back to normal. Whether you face blue screen error, hard drive failure, system crash, ransomware attack, human error, or natural disaster, you can always recover your data with MiniTool Shadow Maker.
Customize Backup Schedule
There are some additional features of MiniTool Shadow Maker too and customizing the backup schedule is one of them. You can customize your backup schedule easily with this tool. It lets you set up the backup daily, weekly, monthly, or when any user signs-in/out of the operating system.
Change Backup Scheme
Changing the backup scheme is also possible with MiniTool Shadow Maker. It allows you to generate a full backup, incremental backup, or a differential backup whatever you want to. This also helps in managing the disk space.
Change Data Encryption Method
You get two data encryption methods with MiniTool Shadow Maker. This data backup tool not only enables you to password protect your files but can also provide two data encryption methods for the safety of your files.
Universal Restore
With the universal restore feature of MiniTool Shadow Maker, you can do a successful boot when trying to restore a Windows system image to a computer with a dissimilar processor, motherboard, or chipset.
How To Backup Disk/partition Using MiniTool Shadow Maker
Now, here is a quick guide to backup your disk/partition with the help of MiniTool Shadow Maker.
First, you have to visit the official website of MiniTool Shadow Maker and download the software on your system.
After that, launch the software and click on the Backup option at the top menu bar.

Click on the source option and select the partition that you want to backup. In the destination option you need to select where you want to store your backup.

In the bottom, you can schedule the backup and also select the scheme whether you want a full, incremental, or differential backup.

Click on the backup now or select to backup later. If you choose to backup now, it would confirm it again and start backing up the data.

This way you can easily create a backup of your data or system using MiniTool Shadow Maker.
Pricing
Pro (1 license/1 PC, Lifetime) – $29
Pro Ultimate (1 license/3 PCs, Lifetime) – $79
Business Standard (1 license/1 PC/server, Lifetime) – $129
Business Deluxe (1 license/10 PCs/servers, Lifetime) – $399
Final Words
MiniTool Shadow Maker is a professional tool to create a backup of your systems and restore it whenever you need it. It is a great and reliable tool in case of data loss as you can do the quick data recovery with this superb tool. The software offers you flexible data backup schemes so that you can backup your data on your terms at very reasonable prices. So, overall its a great product and worth every penny as it is packed with efficient features.