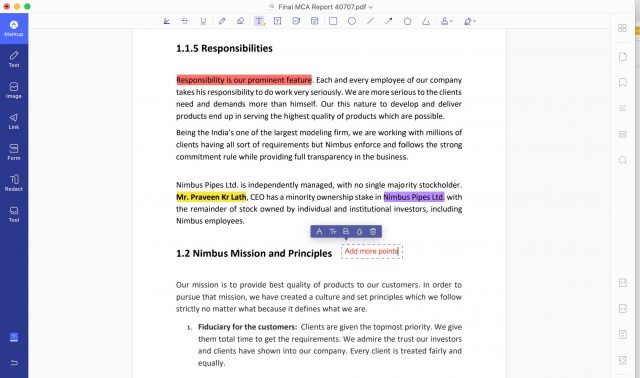 PDF is the most important document format used in corporate culture. PDFs are valuable and efficient for many reasons. PDF files retain their elements to their exact locations. They can be easily attached in emails, transported or password protected. Most of the official authorization is also done these days using PDF files. You can create forms in the PDF document and digitally sign them.
With so much efficiency, there often arrives the need to alter the PDF files. Today, we will learn about the quick ways to compress a PDF file and Annotate it. With the help of PDFelement 7, you can compress a PDF and Annotate a PDF without much effort.
Steps to Annotate a PDF
To make any kind of changes to a PDF file, we need an efficient PDF processing tool. Fortunately, PDFelement is one such software that is not only powerful but also very easy to use. You can quickly get your work done with just a few clicks.
Step 1: Download PDFelement from the website or Mac Store. Install it on your system.
Step 2: Import the file that you would like to annotate into the software.
Step 3: Navigate to 'Markup' from the left panel and select highlight or comment. The software lets you add highlights in different colors. You can also remove the existing highlight if needed. Add comments to the PDF wherever necessary to provide inputs.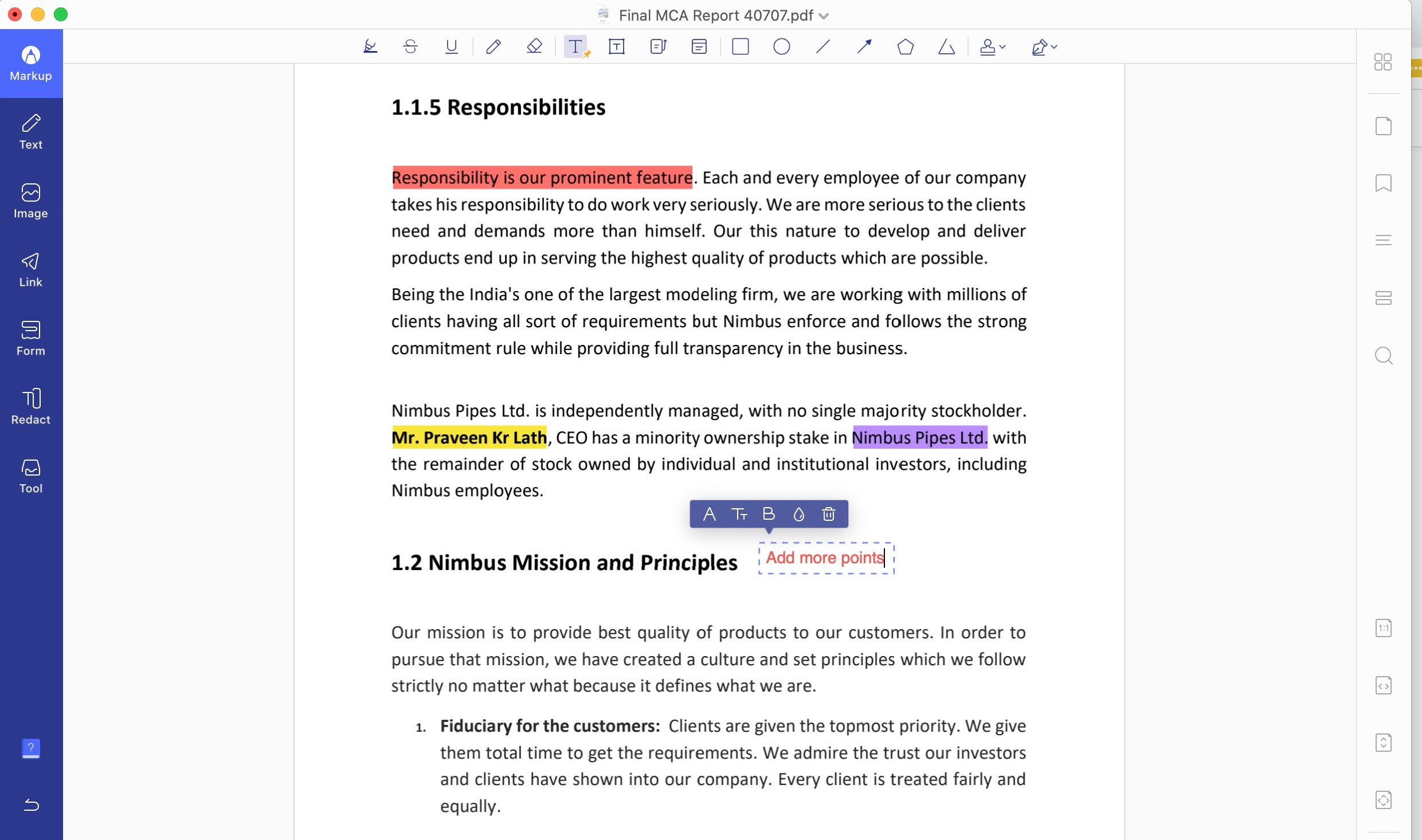 Once you are done adding comments, save the file.
Steps to Compress a PDF
Compressing a PDF only requires 3 basic steps. The software allows you some flexibility in compressing a software.
Step 1: Download and install PDFelement if you haven't already done so. Import the PDF file.
Step 2: Go to Files > Save as Other > Optimized PDF.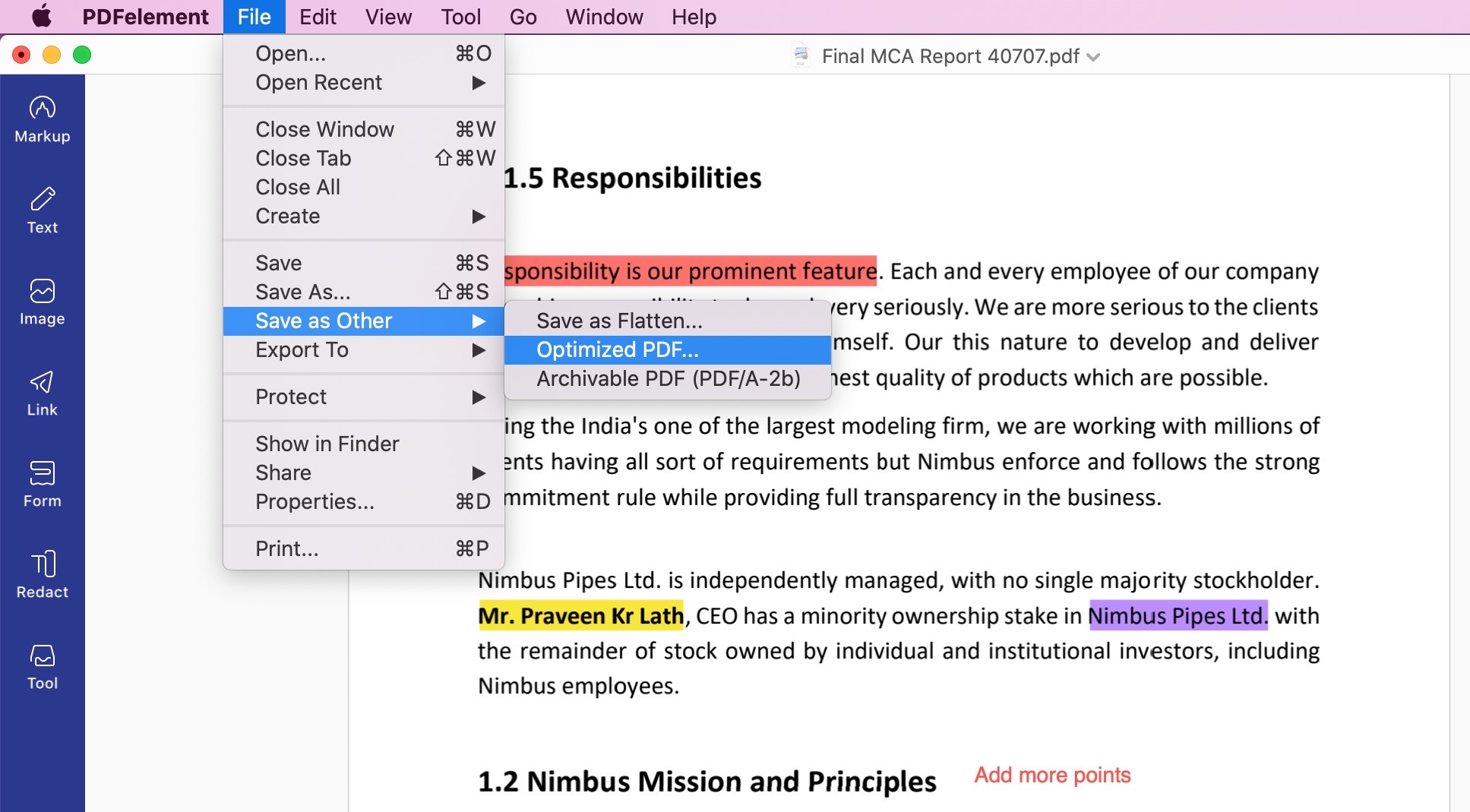 Step 3: The PDF optimizer will optimize your PDF and reduce its size. You can also choose the quality of the PDF for any further optimization. Save the optimized PDF file.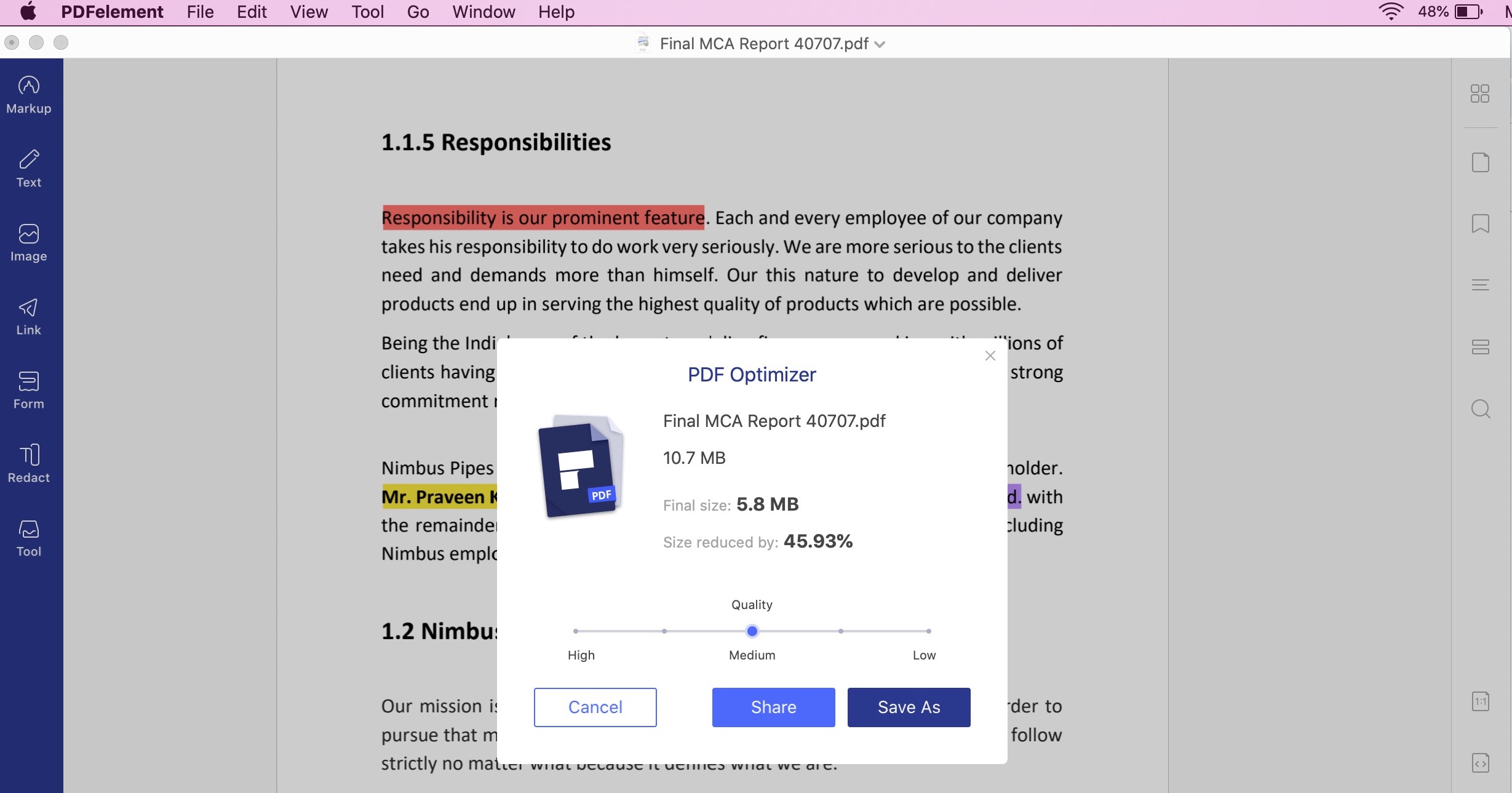 Key features of PDFelement For Mac
We used PDFelement to annotate and compress PDF files on Mac. However, you should know that PDFelement is one of the most popular PDF processing tool and is equipped with advanced features. Let us go through some of the noteworthy features of PDFelement software.
Powerful Editing & Conversion tools
PDFelement provides you full control of your PDF files. You can edit your PDF files in any way you please. Add/remove a section of text or image, add styling, hyperlinks, easily.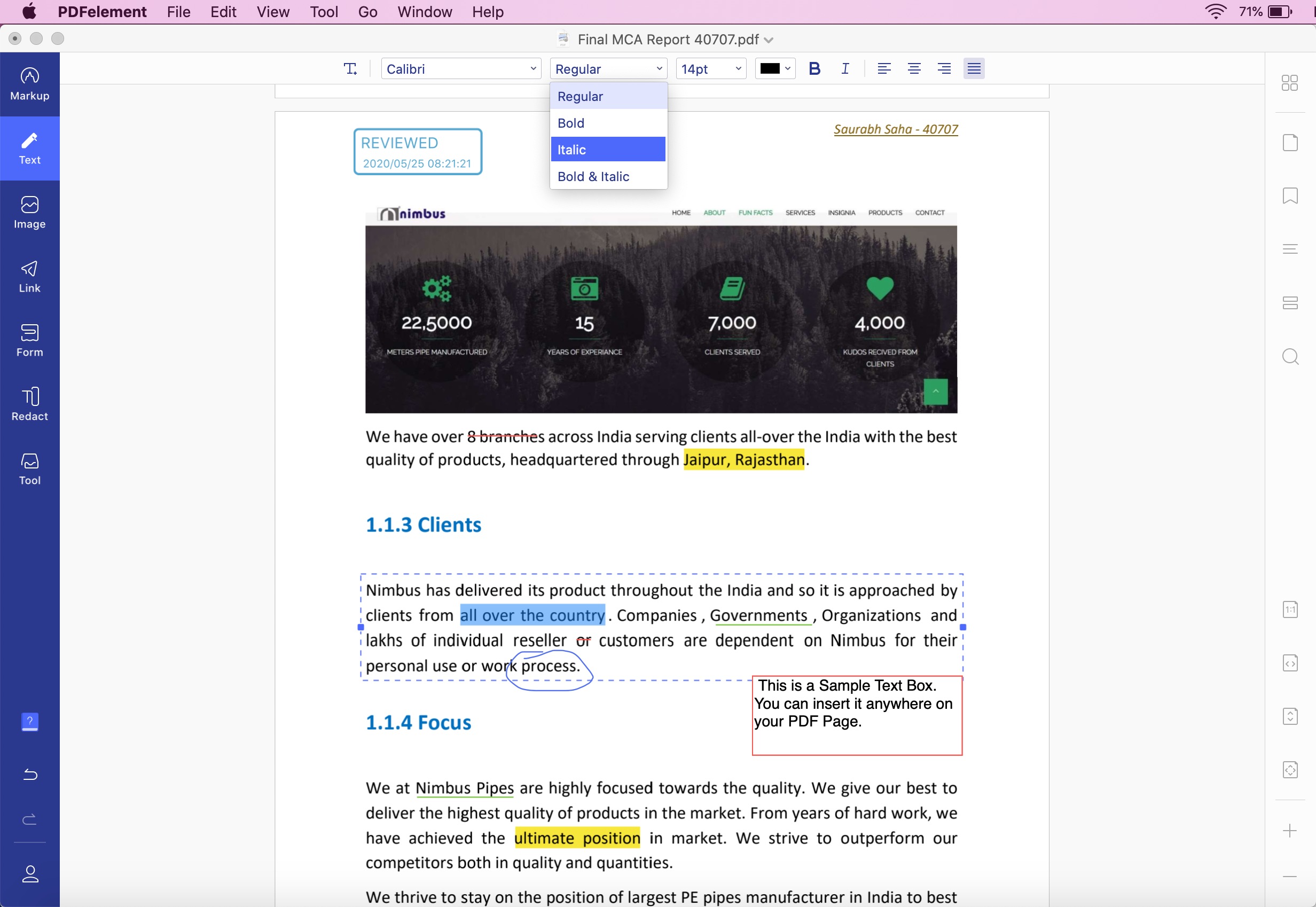 Review & Sign
Review the documents before signing them. You can add comments for insights and improvements. Once you are satisfied, sign the document or you can send the file to the respective party for signing. You can add annotations as explained in the previous section.
Create forms & Collect data
PDFs are extensively used to collect data via editable forms. PDFelement helps you create forms by adding input fields with just one-click form creation. Data collected through these forms can be used for charting, analysis, etc.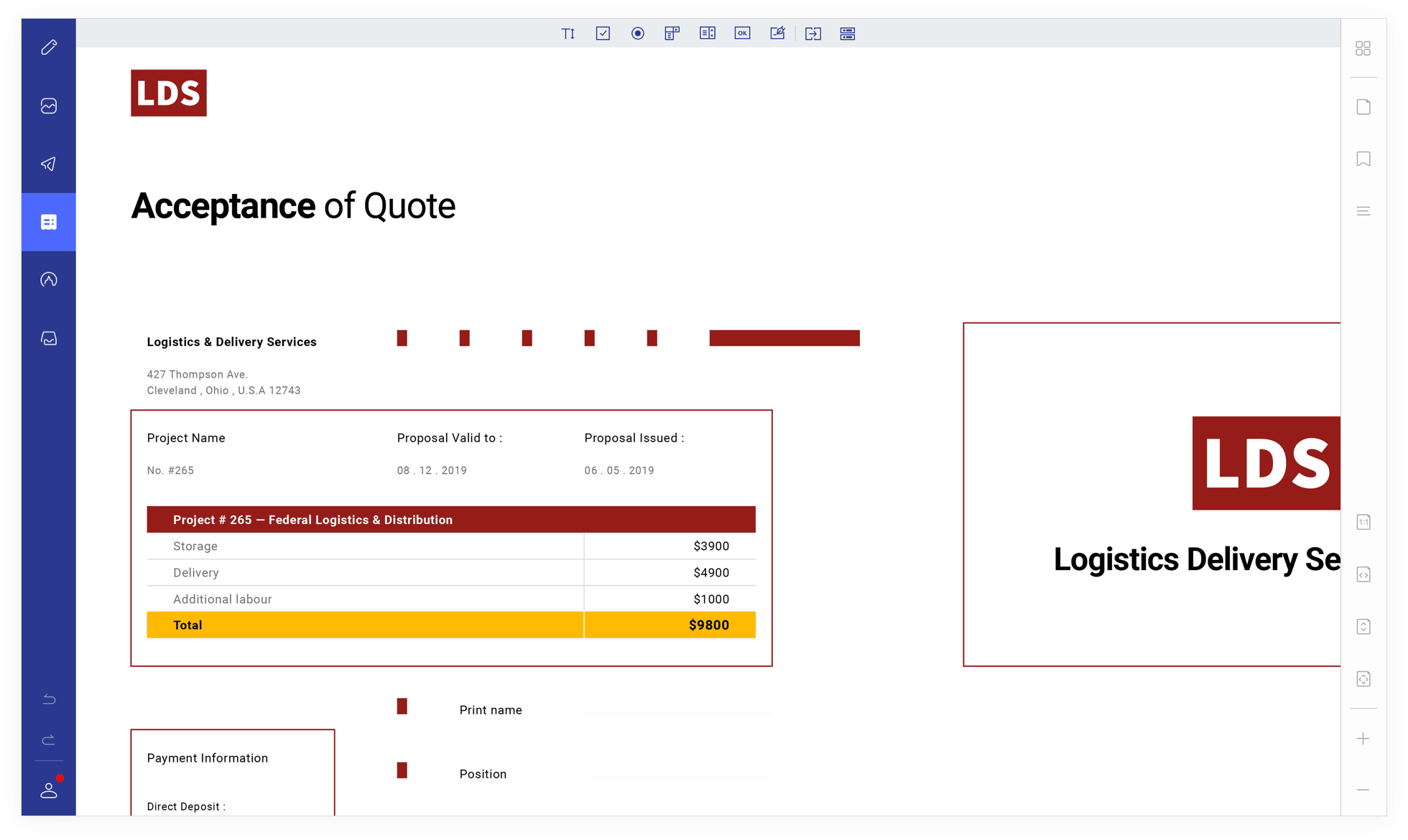 Protect documents
Protect your confidential documents with a strong password. Only the authorized people with the correct password will be able to open your PDF files. You can also add a watermark to your PDF files to represent copyright and ownership.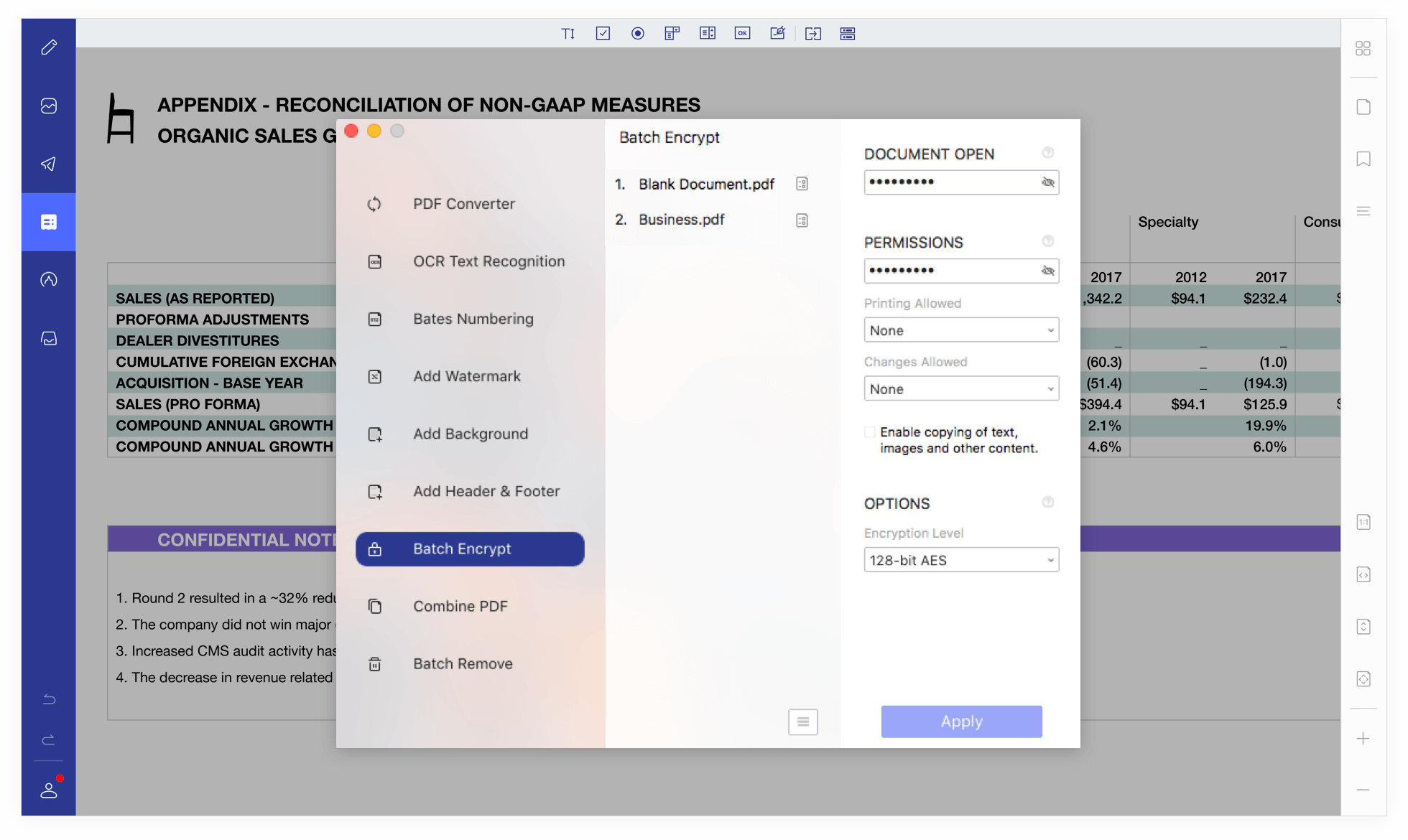 Convert with OCR
OCR conversion is an algorithm that allows you to extract text from the images. So, with the help of this feature, you can convert scanned images and PDFs to editable and convertible text formats while retaining the formatting, tables, and alignment.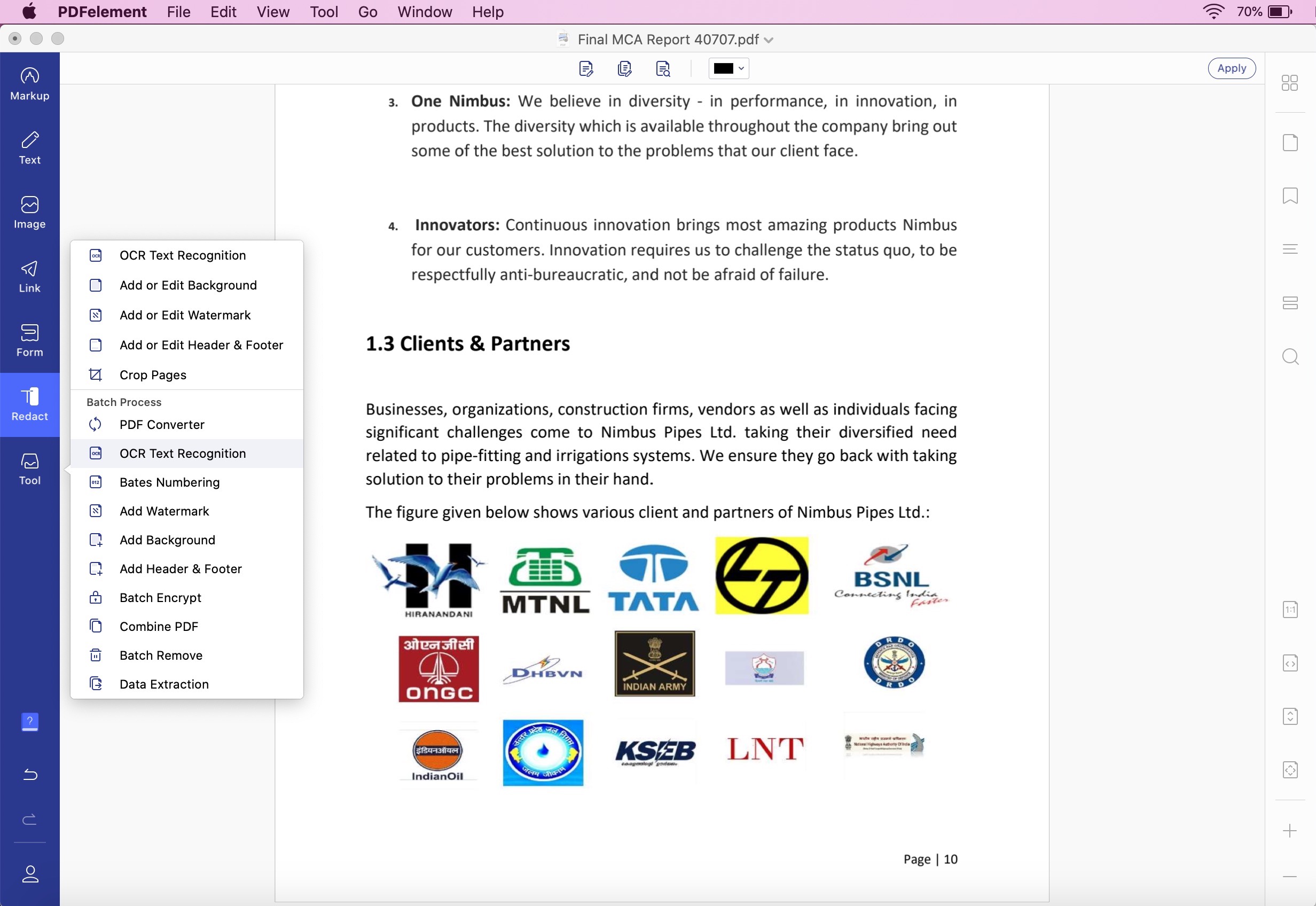 Conclusion
We frequently need to process PDF files so it's very helpful and handy to have a professional PDF processing tool at your disposal. PDFelement is the ideal PDF processing tool for every professional. It is packed with efficient features and you can do almost anything on your PDF files. The software enables you to edit a PDF file, compress it, annotate it, add watermark, password protect, create forms, add a signature, merge, etc with just a few simple clicks. So, try the software for free and see if the software is able to fulfill your requirements.