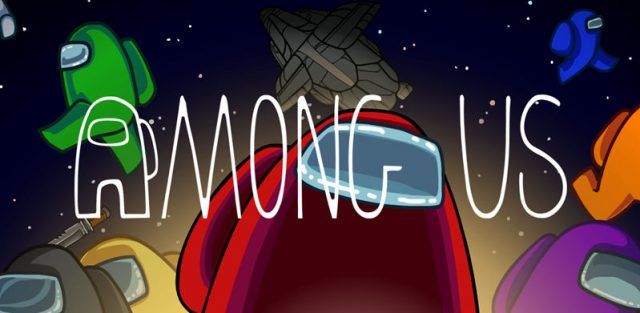 Among us is a very popular game that has taken the app-market by storm. Amassing millions of downloads across several platforms. The impressive new game provided a new dynamic to the "play-with-friends" genre. Many people decided to play among us to fill the void brought by the COVID-lockdown in most countries.
The game has an excellent simplistic 2D design and is very easy to play – one of the main reasons it grew in popularity so quickly. In the game, you can play with up to a maximum of 10 people and a minimum of 3. One or two of these players is known as an imposter. The imposter's job is to move around the map and act like they're doing tasks and blend in with the other crewmates. However, they have to sabotage the players' tasks and kill them.
The imposter has a very straightforward goal: kill all crewmates and survive being voted out of the group. The interactive part about this game and why friends and family enjoy playing it with one another is that people can vote on who they think is the imposter and have a certain amount of time to debate about it before they are forced to make a decision. Everyone has to defend themselves when this happens and answer the questions that other players might have to clear suspicion.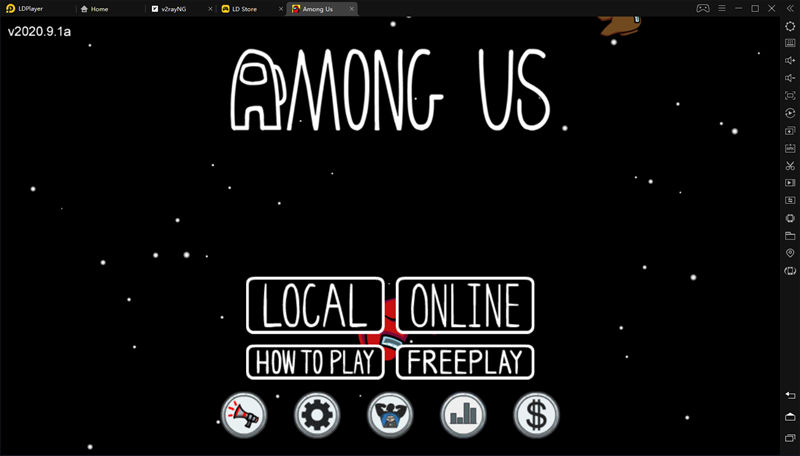 The constant discussion, fun tasks, and fast-paced attitude of the game make it fun and enjoyable to play with friends and family. It's not all that easy to survive as the imposter as you need to cover up all your tracks and make sure no one suspects that you're the imposter. Doing this ensures that you win the game. If you're a crewmate, you might have figured out by now how to win the game: vote out the imposter or quickly finish your tasks before the imposter kills everyone.
You can make use of your communication and detective skills to win the game. You need to watch out for each and everything other players do if you want to win the game consistently and come out on top amongst your friends and family.
Why you'd need an emulator?
The among us PC version has to be bought if you want to play with your friends. However, the play store version is entirely free and can be downloaded and played by anyone. This is why many people might consider using an emulator to play Among us on PC with their friends. Some good options that people might consider are Bluestacks and LDPlayer.
Bluestacks is a famous emulator that can give high performances and up to 240 FPS on your PCs. The only catch is that this performance is only possible on high-end and really good PCs, which is why this may not be the best option out there for many people. However, this isn't something to worry about since we have the perfect alternative for you to enjoy among us on your PC.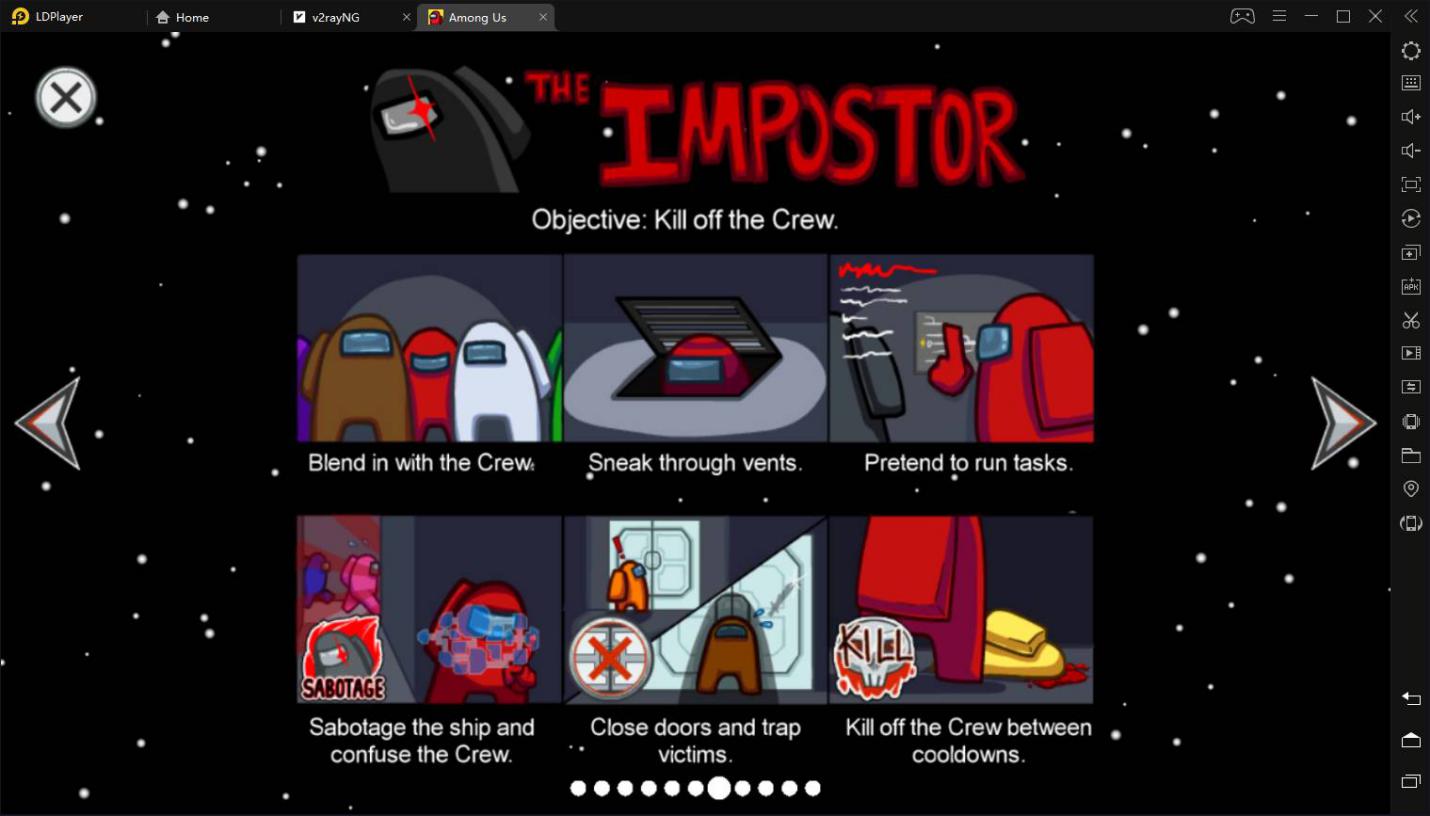 Why choose LDPlayer?
If you want to enjoy a smooth gaming experience, you should opt for LDPlayer to truly enjoy the game. This emulator stands out for several reasons and will make sure that you have a smooth experience running the game on your PC. The most significant advantage this has compared to Bluestacks is that LDPlayer can provide you with high performances on high-end PCs and lower-end PCs. This means you don't have to worry about your machine's specs to enjoy among us with friends and family.
Another cool thing is that you can run the game at 240 FPS and make the most out of your gaming experience. If you want to share your gameplay with other friends and family, you can also use the built-in screen-recording function. Unlike many other emulators, there's no need to download another application to do these things. LDPlayer truly is a one-stop solution to your needs on an emulator as it gets every job done very effectively and efficiently. It's definitely one of the best Android Emulators.
Due to the optimization features in LDPlayer, it is a perfect alternative for Bluestacks and allows you to enjoy every aspect f your game with ease.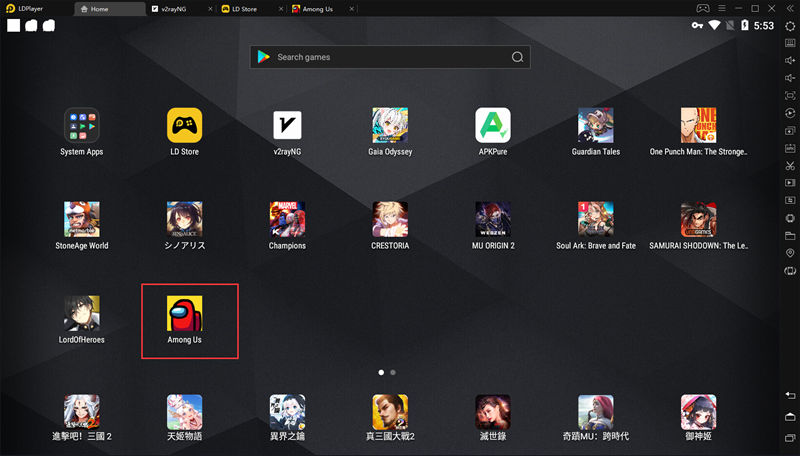 Conclusion:
The growing popularity among us and its engaging gameplay are why many people want to enjoy the game with their friends and family. It's a fantastic game to play to interact and have fun with other people and always be on the edge of your seat.
To play the game smoothly and hassle-free and get the most out of your among-us experience LDPlayer is the best emulator alternative you can use to get the highest performances. The intuitive and simple design means that whether you're a newcomer or a veteran with emulators – you're sure to have a wonderful experience using LDPlayer.
Check out techiemag.net