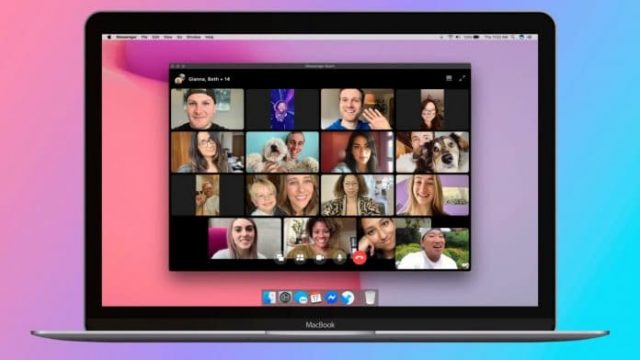 The virtual data room software market was valued at $1.83 billion in 2021, and it may hit the $3.5 billion figure by 2026.  The VDR industry has grown immensely in such a short amount of time, especially during the Covid-19 lockdowns.  However, even in the post-Covid era, the business world is still sticking, or rather, rapidly shifting to digital platforms like virtual data rooms.
That's because virtual data room software has provided a reliable solution for the biggest challenge faced by businesses all around the world today — data security.  Not only this, online data room software has helped the global business fraternity in managing complex things — from secure storage to communication and deal management.   
Although an electronic data room is a widespread technology, still many of us have little or no knowledge about it. In this article, you will be able to learn about virtual data rooms, VDR market trends and tools, and the benefits of this technology.
What is online data room software?
In simple terms, online or virtual data room software is essentially a digital document repository where professionals, traders, businesses, companies, enterprises, nonprofit organizations, and government agencies store or manage their important or sensitive documents.
In broader terms, virtual data rooms are a combination of multiple technologies for three major purposes:
Data storage

Online collaboration

Virtual business deal-making
Virtual data rooms are primarily used as data storage platforms on a temporary or permanent basis.  Many organizations use this technology as their permanent database where they can manage any type of corporate documents.
Secondly, online data room software is a great platform for digital collaboration. It boasts an array of different features for seamless data sharing and online communication.  Data room users can share, edit, annotate, alter, or overwrite VDR documents in real time. Commonly used communication tools include chat messengers, audio or video calling/conferencing, Q&A modules, document comments, live polls, etc.
Lastly, but most importantly, data room software is one of the safest online deal rooms in the world right now.  In fact, data rooms were previously known for mediating mergers and acquisitions, which is why M&As are still among the biggest virtual data room use cases. But nowadays, VDRs are employed for all major business deal types — from fundraising, strategic partnerships, joint ventures to due diligence and real estate trades.
To read more virtual data room providers, head over to www.datarooms.org On this platform, independent experts review the virtual data room market, find the best solutions, and compare them.
What type of technology is a virtual data room?
Virtual data rooms are cloud-based solutions. Certified data room vendors host VDRs and offer different types of deployment methods. For example, some vendors just offer web-based or cloud deployment, while many other vendors support Windows, Mac, Linux, Android (mobile and tablets), iOS (mobile and tablets), and on-premise deployment.
As cloud-based solutions, virtual data rooms are easily accessible from recognized devices. Many modern-day vendors offer offline access to your data rooms, so you can easily download your documents and access them in offline mode.
Some of the best virtual data room providers offering various deployment options and offline access include iDeals, Firmex, DealRoom, Merrill, Digify, Ansarada, Caplinked, Google Workspace, Box, ForData, and many others.
Virtual data room market trends
Virtual data room market growth is based on three important factors:
Cyber security

Use of artificial intelligence (AI)

Remote access
1. Cybersecurity
Even in 2022, cybersecurity remains to be a constant headache for the global business arena. Hackers continue to damage businesses' reputations, and the companies pay heavy penalties to settle data breach claims.
However, the use of virtual data rooms helps businesses in minimizing the ratio of cyber threats. Data rooms were mostly employed in North America (mostly the US and Canada) to facilitate highly data-sensitive transactions like mergers and acquisitions. Apart from that, many organizations use VDRs for capital raising, board communications, safe data storage and sharing, and online dealmaking.
Different data room providers offer numerous security features for data room protection. Some of the most notable security features include two-step verification, document shredding, document access control, remote device purging, digital watermarks, access restrictions, NDAs, access revocation, fence view mode, and audit logs.
2. Use of AI for data management
Many high-end virtual data rooms employ AI for different processes. For example, in due diligence, VDRs provide a detailed analysis and future projections based on the current data, which helps buyers make better decisions. Some data rooms offer AI-controlled chatbots to answer the queries during the Q&A sessions.
Apart from that, AI helps sellers (in M&As) analyze buyers' behavior during the transaction. They can assess which documents are mostly opened, what type of data a buyer usually examines or studies, or how much time a buyer spends in the data room.
3. Remote access
Remote data access is what makes virtual data rooms a great asset for any organization. Employees, owners, stakeholders, investors, auditors, or advisers can easily access the company data room from anywhere.
The best part is that many VDRs are accessible without an internet connection. Most importantly, remote access means users can open, view, or share documents online, thus minimizing the need for paper printing documents which leads to reduction in administrative expenses.
In a nutshell, virtual data rooms can offer multiple benefits, including:
Safe data storage and sharing

Faster and secure online collaboration

Fast dealmaking

Better data organization and management

Cost reduction

Remote access
Rounding it up
If you take the security of your data seriously, data room investment is a must. And oftentimes the more you invest, the better your data rooms are. That said, you can use virtual data rooms the way you want. You can enjoy basic data room features or subscribe for advanced ones whenever needed. The most important thing is that virtual data rooms provide you with unparalleled data security, and you should prioritize the right security features during your data room selection.
Follow Techiemag for more!