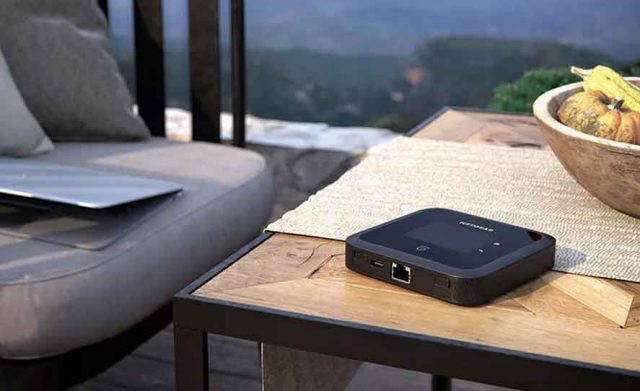 Since we all have different needs when it comes to the internet connection, fibre optic has a wide range of broadband packages to select from. Some offer more speed than others, some are cheaper or more expensive than others, and some will come with extra TV channels. Therefore, the decision entirely depends on what you want.
In order to pick the right fibre optic broadband package, you might want to consider your priorities first. Think of what you value the most. Is it speed or price? Do you want a deal that only includes an internet connection or a TV package as well? Here, we'll take you through some of the different fibre broadband packages to help you choose one that meets your specific needs.
BT broadband 
BT is popular broadband known for offering a wide range of connections, including the old-fashioned copper telephone lines, superfast and ultrafast broadband, as well as full-fibre connection. If you're a football lover, you can also pay for its TV services. The package comes with several fibre options: fibre essential, fibre 1, fibre 2, fibre 100, and fibre 250. Each of these packages varies in their download and upload speed.
Therefore, if you're looking for a cable that is not prone to breakage, fibre is loaded with options. It is UK's most reliable technology and offers up to 900mbps. Besides, with as little as £28.99 / month, you can enjoy BT fibre 1 with an average speed of 50mbps.
EE broadband 
The standard speeds for this type are up to 17mbps, but if you need more than that, you can take a look at fibre optic deals. Since there are two fibre options, you can go with one up to 38 Mbps or the 76 Mbps alternative. If you go with fibre, you'll enjoy upload speeds of up to 25mbps. Moreover, if you want to connect multiple devices, download, and stream at an excellent speed, EE fibre is a superfast broadband package that offers 36mbps at £25.
However, EE Fibre Plus is ideal for more than five family homes as it offers 67mbps. For online gamers, EE Fibre Max 1 provides higher speeds of 145mbps along with HD quality content. If you still want more speeds, you can connect at your fingertips by opting for EE Fibre Max 2, which provides 300mbps.
Sky broadband 
Sky is great broadband because all its deals provide you with unlimited internet usage. By this, we mean unmetered usage, unlimited uploads and downloads, and no traffic management. Besides, you'll get a free sky hub router from each package along with a Wi-Fi guarantee, but with an extra £5 extra per month.
If you're only looking for an internet connection, you can select Sky's broadband-only packages, which have up to 145mbps speeds. You can also bundle together broadband and phone contract services with £28.99 as the lowest price.
Virgin Media 
Not only does Virgin Media offer superfast fibre broadband but also several TV channel packages and Hub 3.0. So, it comes in handy. It offers the fastest broadband services in the UK than Sky and BT as you can connect to anything you want at speeds of up to 300mbps. The broadband comes in two options, which include Virgin Media Big Bundle and Virgin Media Bigger Bundle.
While the two include weekend calls and Virgin TV V6 box, their speeds and TV channels on offer are slightly different. Virgin Media Big bundle offers an average speed of 54mbps at £33.00 / month with 112+ TV channels. On the contrary, Virgin Media bigger bundle gives the subscriber an average speed of 362mbps at £49.00 / month with 210+ TV channels.
TalkTalk broadband 
With TalkTalk broadband, you can choose from two different speeds of fibre optic connection. The first option is faster fibre 38 Mbps, which is more cost-effective, and the second one is faster fibre with a speed boost (76mbps). You can also go for this broadband's ultrafast G.fast Fibre, which provides much higher speeds with 140mbps at £40 per month and 300mbps at £50/month.
Depending on the TalkTalk deal you choose, you'll benefit from 12-month contracts, access to phone and TV broadband, a customizable TV package, and a 30-day grace period. Some of these deals include TalkTalk Fibre 35, TalkTalk Fibre 65, and TalkTalk Fast Broadband. Therefore, there is a deal for everyone despite their needs.
NOW broadband
NOW broadband allows you to choose from three incredible packages; Fab Fibre, Brilliant broadband, and Super Fibre. They all fall under the 12-month contracts bracket and come with line rental for the same price. From the three options, Brilliant broadband is the slowest with 11mbps average speed. It is perfect for those who do occasional streaming and surfing the web only.
Fab Fibre follows 36mbps average speed, making it ideal for frequent video streamers and online gamers as they need continuous access to high-speed internet service.  Lastly, super fibre is the fastest option available, with an average speed of 63mbps, recommended to users who download, stream and game simultaneously.
Origin broadband 
While Origin does not provide on-demand or any live television services, their offers are quite solid with competitive prices. For instance, origin fibre broadband costs only £19.99 per month with an average speed of 11mbps. Origin superfast broadband goes for £23.99/ month with 9mbps speeds for upload and 36mbps for download. And origin fibre max, which is the fastest offer, 17mbps for uploads and 67mbps for downloads at £27.99 per month —a very competitive price.
Others
In case none of the above packages appeals to you, the list doesn't end there. You can try John Lewis, Plusnet, SSE, Hyperoptic, Gigaclear, Vodafone, or post office as they offer considerable high speeds as well.
Conclusion 
As discussed above, there are many fibre broadband packages available, but it all depends on your personal preferences and specific needs. For instance, if speed is your biggest concern than price, go for Virgin Media, the fastest broadband provider available with over 500mpbs. However, if you love watching sports and movies, you might want to consider investing in bundle deals.
Follow Techiemag for more Latest Technology Business News.