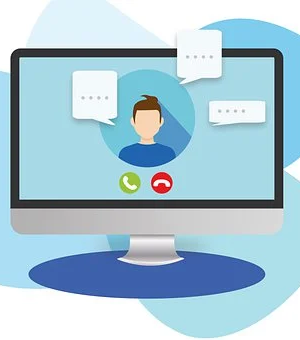 College is known as a busy time. And if you happen to have a part or full-time job, kids, internship, and many other responsibilities on the list, chances are you may find yourself unable to accomplish some nursing essay writing tasks, get ready for the tests, and deal with the other homework assignments that require both time and effort. Sometimes unexpected things happen and simply don't let you handle those tough deadlines for a college paper. If undergrads haven't lacked in their work during the academic semester in college, there are some effective ways to ask a college professor for a class project extension.
Talk to Your Instructor
If you know you're going to be late with your assignment, it's best to approach your professor and tell them about your situation. It is important to have a tête-à-tête conversation, not via email or messenger. Speaking to your instructor in real face time will prove that you're serious about getting the desired grades and that you will do all the homework required to get the project done. They will know that you do respect them. Just make sure to give an honest explanation of why you can't submit a college project within the deadline.
Don't Forget about the Evidence
Anyone can say they had a fever. However, if you fail to provide your doctor's note, how would your instructor know that you're not lying? Regardless of the reasons that you may talk about, ensure that each has some solid evidence. Help yourself by providing some proof, such as a letter from your mom or dad talking about the family emergency, syllabi from your other college classes, and other documents that will serve as a piece of solid evidence to explain why you might be late with the task. Keep in mind that your photos from the bubble party you enjoyed last Saturday won't work.  
Show What You Have Already Accomplished
In order to increase your chances to get a project extension, ensure to provide your instructor with the part of the work that you have already done. This strategy helps a lot. Approach your professor and say something like, "Look, here's what I have already accomplished…" that will actually mean "Yes, I have made an effort!" In other words, you aren't coming to them hoping for a miracle. Instead, you are coming to your instructor with something to offer. Now s/he knows that you didn't just forget about the project and prioritize something else in your life. You have thought a lot about your work and did your best to make a substantial start.
Ask for an Extension as Early as Possible
If you think you can ask for an extension on your college project 72 hours (3 days) before the due date, you better think twice. Your message will sound as if you started your work too late, and now you're panicking.  
The reality is that college tutors are very much less likely to give project extensions 3 days before the deadline. For that reason, it is important to accomplish your work at least 7 days before the due date (preferably 14 days). Thus, you will still have a chance to submit your piece in time even if something unexpected happens in your life. It's no doubt that you're too busy with your family and job commitments. Nevertheless, it is still important to find time to begin your work early to avoid asking for a paper extension.
Let Your Instructor Know about the Extended Deadline You Expect
Make sure to suggest a time frame if you want your deadline to be extended. Let your professor know how much time you think you need to get the job done. Taking into account how busy professors usually are, they will likely approve the deadline that you may happen to ask for. Besides, if you suggest a particular timeframe, you will show that you have actually thought about what to do. In other words, there are two categories of students in this situation:
"I have a problem – can you find the best solution for it?"
or
"I have a problem – I have come up with some solutions, what do you think?"
The point here is that college and university instructors are impressed when undergrads have exerted some effort to cope with the problem. Show that you are proactive!
When it comes to the timeframe, make sure to ask for a college project extension of between two and seven days:
If you ask for a

2-day extension

, you basically say, "I have worked hard on my project in advance. However, after checking the document several times I think it requires some edits. May I have two more days to edit my piece and submit the finest quality paper?"

If you approach your professor for a

7-day extension

, you should try that only if you deal with some big issues. If you're there with that kind of a request, you basically confess that you didn't do much planning. Tell your professor what your issue or problem is. Are you ill? Is it some kind of a family emergency? Explain what it is that doesn't let you cope with the work on time and ask for a reasonable timeframe (7 days will do).
Be Ready to Face the Consequences
First of all, be prepared that your professor may not provide you with an extension. Chances are you may simply fail and will have to pull an all-nighter in order to write the paper on time. Even if you don't like the quality of your work, it's better than submitting zero. However, if you feel that you do deserve a college project extension even despite the fact that it has been denied, ensure to approach the reps of a higher authority to manage the situation.
There are loads of stressful things that college and university students have to deal with. However, asking for an extension shouldn't be on the list. Make sure to follow the recommendations given above, look for professional nursing assignment help services to buy quality papers, talk to a qualified writer to get tips on how to write your project fast, manage your time wisely, and honestly let your instructor know why you can't hand in your work within the deadline.
Follow Techiemag for more!