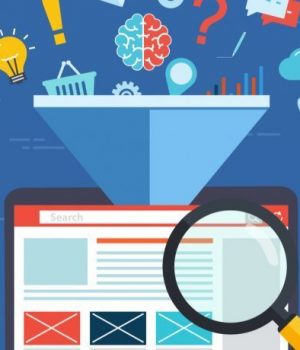 A lead is any individual interested in a company's product or service. In the same way, lead generation attracts customers and makes them interested in buying products or services, boosting sales. Typical lead generation strategies include online content, coupons, blogging, live events, email marketing, and job applications.
Lead generation is a critical aspect of any business. It helps companies identify the right buyers and focus their attention on target specific markets. This saves money and time, while also increasing sales.
What's more, lead generation allows businesses to collect important customer data through registration forms. A company can build a community of interested customers through lead generation, promoting loyalty.
Lastly, lead generation increases a company's awareness. Companies that use an effective strategy increase their reach, making their brand known. More customers identify with a company brand, boosting sales.
5 Effective Tools to Generate More Leads
Is lead generation an essential aspect of any business? Yes, it is. Companies should implement effective lead generation strategies to boost their sales. With this information in mind, lead generation tools are an excellent way for firms seeking to boost sales. Below is a list of some of the popular platforms you can utilize.
TexAu
TexAu is a tool designed for improved lead generation using enhanced sales and marketing techniques. You can focus on what matters with the platform as it scales up your business leads generation journey. TexAu offers lightning-fast speed, allowing you to quickly get information from social media platforms like LinkedIn, Twitter, Instagram, and Facebook. 
TexAu performs tasks like sending connection requests, messages, and cross-platform drip campaigns. It has a smooth UI that makes it easy to work with the platform. Finally, TexAu has over a thousand third-party integrations you can utilize to make your work easier. That is not the best part. You can opt to make your experience smoother using TexAu proxy servers.
Instazood
Instazood is a household name in the world of lead generation. Why? It works on one of the biggest social media platforms: Instagram. In simple terms, it is an Instagram bot that helps gain real followers.
Instazood is quite popular since it is easy to work with. All you have to do is navigate to the dashboard and select your target from where you can access their stories and DM. The bot will then comment, follow, like, and post pictures. 
With Instazood, you can attract and retain clients depending on your service. The platform allows you to interact and engage with new potential buyers from Instagram, boosting your company's reach. You can also use proxies to ensure Instagram does not ban you for automation. Wondering how this works? You can use this website info and find out how Instazood proxies can help you.
HubSpot
HubSpot is a B2B and B2C lead generation software that provides CRM, customer support, and inbound marketing solutions. You can manage and track LinkedIn, Facebook, Google, and Instagram ads from a single dashboard with the platform. 
In addition, HubSpot helps with social media ads, marketing automation, generating leads, blogging, managing business analytics, and many more. Another advantage to HubSpot is that it helps you develop new leads to manage social media and perform ad tracking. You can also communicate with customers via live chat, monitor possible threats, and get user-friendly content.
Unbounce
Much like HubSpot, Unbounce helps you get more customers, sales, and other leads to your page. You can customize, build and optimize pages to warm your conversations, making customers feel welcome. 
Customization is at the core of Unbounce, meaning you can drag and drop using pre-built templates or create your own sales page. You can also create "Sticky Bars and Popups" to attract guests.
Intercom
Intercom utilizes the power of chatbots in lead generation. With the platform, you can engage potential leads in conversation. Finally, its Chatbots are interactive and welcome visitors using personalized messages.
Intercom has a wide range of integrations you can use to convert website visitors into potential leads. All you have to do is navigate to the Intercom App store and find the right app you can use to boost your lead generation strategy even further. Chili Piper, an app available in the store, is one example. It enables you to automatically route leads to the right people, guaranteeing a seamless experience.
Final Thoughts
Lead generation is essential in business as it helps companies expand their reach by attracting new customers. Using the tools laid out above, your enterprise stands at a better chance of keeping up with others in the highly competitive business landscape. In all truth, digitization is the way forward for business-minded individuals seeking to fulfill the needs of the modern-day customer.
Follow Techiemag for more!