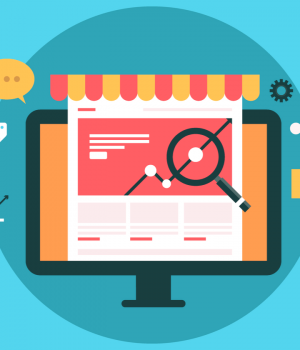 As the holiday season approaches, eCommerce business owners ramp up their marketing efforts to ensure a successful sales period. To help you get started, here's a pre-holiday marketing checklist of everything you can do to ensure your campaign is successful.
Research Relevant Keywords
Keywords are a great way to reach new audiences on social media and on your business blog, and they can be instrumental during the holidays when people are searching for gift ideas. Research which keywords are the most popular in your industry, and start using them in your posts. 
You can use several tools to find popular keywords, such as Ubersuggest and Ahrefs. However, for a more personalized experience, work with an eCommerce SEO agency experienced in identifying popular keywords and phrases used in your industry. You can even use keywords relevant to customers in your geographic area. For instance, if your business is based in Colorado, a Denver SEO agency can help you compile a list of keywords popular throughout Mile High City.
Find Social Media Influencers
Social media influencers can help promote your products or services during the holidays. Look for influencers with a large following in your target market and reach out to them to see if they're interested in working with you. You can use a tool like BuzzSumo to find influencers in your industry.
Monitor Your Competitors
It's always a good idea to keep an eye on your competitors, but it's essential during the holiday season. Study their marketing campaigns and see what they're doing that you could do better. This will give you some great ideas for current and future campaign.
Optimize Your Website for Conversions
Ensure your website is optimized for conversions so you can turn visitors into customers. There are a few key pages you should focus on, such as your product pages, checkout page, and thank you page. These pages should function well, look great on mobile devices, load quickly, and provide a seamless user experience. 
Create a Holiday-Themed Landing Page
A holiday-themed landing page is a smart way to promote your products or services during the holidays. This can be a separate page on your website specifically designed for the holidays or a pop-up on your homepage. Include festive images and copy, and make it easy for visitors to find what they're looking for.
Run a Holiday-Themed Social Media Campaign
Plan a holiday-themed social media campaign to inform your target audience about your new products or services to add to their wish lists. To make your campaign holiday-themed, you can use festive graphics and hashtags, and run giveaways or contests.
Offer Holiday Discounts
Discounts attract new and existing customers during the holidays. You can provide a discount on your products or services, or you can offer free shipping. Whatever you do, ensure your discount is attractive and easy to find.
Create Holiday-Themed Blog Posts
The holidays are when people want to connect with their loved ones, enjoy great food and drink together, and show their appreciation. Blog posts are an excellent way for eCommerce businesses to connect with their audience through engaging content that reflects the spirit of the season. Use relevant images or video clips in your posts to make them feel more festive.
Plan a Post-Holiday Follow-Up
Once the holidays are over, don't forget to follow up with your customers. You can send them a thank-you email or offer them a discount on their next purchase. This will help build customer loyalty and keep them coming back for more.
By following these tips, you'll be well on your way to launching a successful holiday marketing campaign.
Follow Techiemag for more!