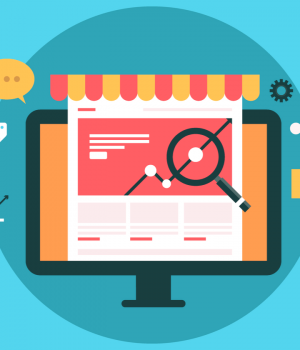 Search Engine Optimisation (SEO) is one of the most crucial elements of your digital strategy. Well-optimized websites gain visits over time, resulting in more leads and revenue. Users will be unable to visit your site if SEO is not implemented, and your efforts will be in vain.
But if you know anything about SEO, you'd agree that it is a complex and ever-evolving practice. New trends and developments keep emerging, making it important for marketers and businesses to stay updated. 
In this article, we'll try and shed light on some key tips from the best SEO agencies in India that can help you optimize your website and help it go from unnoticed to the top of the ranks! 
An Accessible and Secure Website
The first element in this list is having a suitable URL that Google bots can easily crawl. 
In other words, Google should be able to visit the URL and evaluate the page content to identify the page's topic. To help the bots, you will need the following: 
A website created with a well-coded website builder. 

A robots.txt file 

A sitemap with a list of all your pages. 
Although HTTPS is not a deciding factor in whether a website gets indexed, Google has frequently stated that it is a "light-weight ranking feature" and that "having HTTPS is wonderful for search."
Optimised Content
As you know, Google's search algorithm is heavily reliant on keywords. These are the terms and phrases that people use when seeking information on the web. They are also the words and phrases that characterise the subjects covered on your website. 
Ideally, those should correspond. That is why it is critical to include keywords in your text.
According to the experts from SEO agencies in India, duplicate content is a bad SEO ranking issue to be mindful of. Fresh, unique material is always preferable for SEO. And, if you have material that is similar, use canonical URLs to inform Google which one should be listed as the most authoritative.
Excellent Page Speed
Page speed has long been recognised as a key SEO ranking element. Google aims to improve its users' web experiences, and fast-loading web pages will help.
Google announced a search engine algorithm update focused on mobile page performance, which began affecting websites in July 2018. Your site may be penalised if it does not load quickly on mobile devices. 
Experts from the best SEO agencies in India recommend that you start using Google Search Console (if you haven't already). This tool includes a section dedicated to providing insights into the performance and speed of your site.
Mobile First
While we're on the subject of mobiles, mobile-friendliness is another important SEO ranking criterion. 
Google has changed how it ranks search results because more people use mobile devices to access the internet than desktop computers.
If experts from the best SEO agencies in India are to be believed, Google's mobile-first index is now a reality, which means that it draws its rankings first from mobile-optimized sites. You risk being under-indexed if your site isn't mobile-friendly.
The SEO ranking elements discussed in this article will assist you in laying the groundwork for a solid search engine ranking. But, of course, these tips just touch the surface of SEO, and a much deeper understanding of this subject is required to leverage the power of search engine optimisation. This is where the best SEO agencies in India, such as AdLift, steps in. 
AdLift is one of the most well-known SEO agencies in India. The team of experts at AdLift is well-versed with the latest developments in the domain and offer personalised solutions to help your website get noticed on Google.
Visit their website to know more about their offerings. 
Follow Techiemag for more!