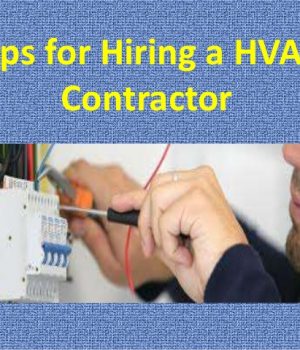 Are you someone who is currently looking for an honest contractor but aren't sure where and how to begin? When it comes to renovating or improving your home, you have to make sure that you find just the right person who will do the job for you. As the scorching heat of summer approaches, the demand for air conditioners will be high, but you have nothing to worry about as after reading this article, you will learn about all the tips and tricks to know when hiring an HVAC contractor.
1.Know where to begin
Before you start calling on different agencies and companies to hire, take some time out, and research your model and the maintenance history. Take a few tips from various websites regarding the type and its warranty guidelines. You could also take a step and write down notes on what you are looking for and how it can be managed with as little money as possible.
Different companies charge different prices depending on your AC's quality, so it is best to take out the model's manual and read it thoroughly to understand what needs to be repaired.
2.Thoroughly do a background search
After you have done the research and have chosen a contractor, it is time to further learn about the company's history. Checking their license and all their certifications is crucial so that you know what you're getting into. Usually, huge companies have their logos and history on their websites, so make sure to look for it all.
Moreover, you should know that the cost of services and installing units for your AC is expensive, so make sure that you have chosen the company with workers' compensation.
3.Get an estimate
Now before diving into starting the work, you must allow your contractor to come into our house and inspect it carefully so that they can give you an estimate of all the work that will be needed.
Remember that a good and experienced contractor, such as GreenSavers, will focus on inspecting your duct system to ensure there aren't any leaks, insulation, and airflow problems so that there isn't any further problem.
4.Double-check
If you are experiencing any difficulty and things aren't looking right for you, then it is your right to get a second opinion from another company. The goal here is to be self-satisfied before investing and relying on any company, so don't be afraid to get an opinion from other companies.
5.Follow your instinct
Lastly, make sure that you know where you're going before hiring the contractor. Ask all types of questions that you might have regarding the process and the service charges.
To be professional in these matters, you should always go by your gut after having all the answers to your questions.
Hopefully, you have learned about some of the tips and tricks to use when hiring a contractor for your home. Hiring and looking for different companies may be difficult, but with the right effort and knowledge, you can easily hire one.
If you like the article then check techiemag.net for more informative articles.