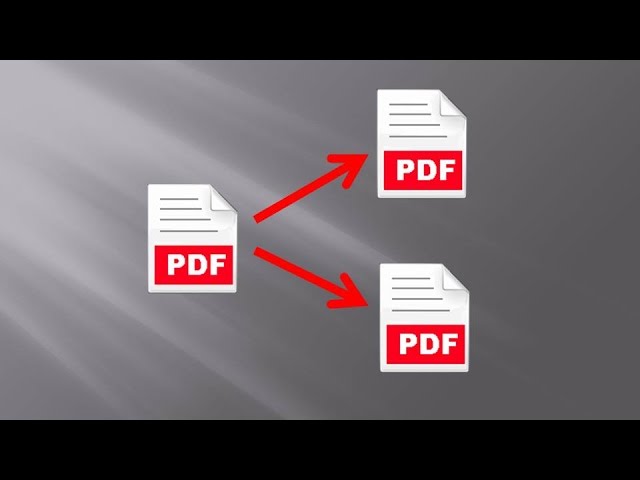 A PDF with too many pages can pose some issues. For one, you might not read it in its entirety because it's just too long. Second, you might encounter some problems sharing it with someone because the file size is just too large.
One of the solutions to these issues is to split the pages of your PDF. For example, you can separate the essential parts of the file to make it easier for you to read. You can also do that if you want to lessen the size of the file so that there will be no delays or errors when sharing it.
There's an online tool that allows you to split the pages of your PDF file. I'm talking about the PDFBear Split PDF tool, and here's a guide on how to use it.
Pros of Using PDFBear Split PDF Tool
On the web, there's a myriad of tools for separating PDF pages. But a lot of people still go for PDFBear when they want to split PDF. Here are some of the advantages of using the PDFBear Split PDF tool.
Split PDF pages with ease. The best thing about the PDFBear Split PDF tool is that it's very easy to use. Doing the task won't require you to click a hundred clicks or type in some actions. You can guarantee that it will be completed just within a short span of time, depending on how many PDF pages you want to split.
A very accessible tool. Since it's a web-based tool, you only need an internet connection and a gadget to use PDFBear. You can access this online tool with any device, anytime and anywhere. This level of accessibility is one of the things that make PDFBear the go-to online tool for splitting PDF pages.
Efficient and accurate. When you're splitting PDF pages using PDFBear, you have an overview of the whole file displayed on the screen. This feature provides you with efficiency and accuracy that no other tool has.
Your PDF is secure with PDFBear. Some online tools today pose some security risks when you use them. But, with PDFBear.com, you can guarantee that your uploaded files are secure. You can remove the uploaded file from the site manually, or it will be automatically deleted after 1 hour of using the tool.
Steps You Need to Follow When Using PDFBear
Now that you know the pros of using this amazing web-based tool, surely you want to try it now to see how it works. For that, here's the step-by-step process of using the PDFBear Split PDF tool.
Visit the official website of PDFBear (https://pdfbear.com/). Then, look for the Split PDF tool among the list of tools on the site's homepage. Click the Split PDF icon to start using it.
You'll be welcomed in a new page after you've clicked the Split PDF icon. Here you can see a "Select Files…" button. Click "Select Files…" to choose the PDF you want to put on the website for editing.
Now that the PDF file is now uploaded on the site, you have to select the pages that you want to split by clicking the thumbnails on the screen.
After selecting the pages, click Split to start separating the selected pages from the other parts of the file. Then, click on the link of the newly edited PDF to download it on your phone, laptop, or computer.
Takeaway
Yes, the PDFBear Split PDF tool is the most preferred online software to separate the pages of your PDF file. It's because this tool is very user-friendly, accurate, and secure. If you want to know how this web-based software works, just read the guide above for that purpose.