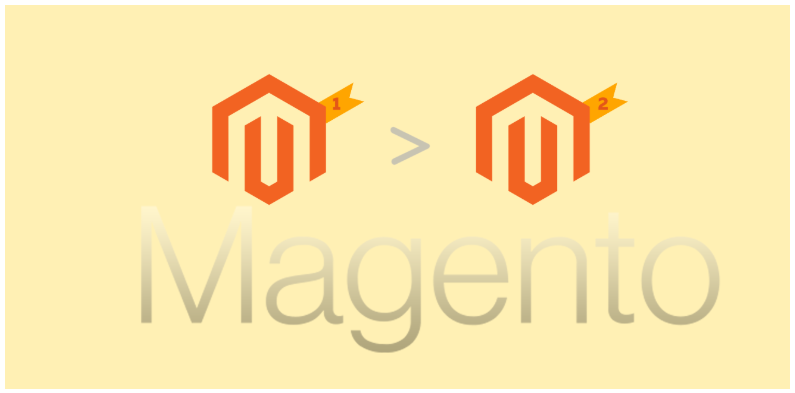 Have you built your e-commerce with Magento 1, the most successful online store platform on the market? Of course, switching to Magento has given you countless benefits, but the world of sales is evolving, and you need to be ready to change with it.
Magento has already launched its new Magento 2 platform. This new version of Magento is full of novelties, it allows you to create a dynamic, responsive, and extremely secure e-commerce. When delivering Magento migration services, we have identified the most common questions, and today we will answer them for you.
That's why you should also upgrade to Magento 2
We know you probably think that you don't need it or that the cost is not justified by the new features that characterize Magento 2. This is a widely discussed issue because Magento 2 is a standalone e-commerce platform that has introduced many new features, including design with Adobe and cloud technologies.
Let us explain why you should migrate and what are the considerations before this step.
What is Magento 2?
Magento 2 is the latest version of the Magento 1 e-commerce building platform. Even though it was released several years ago, developers continue to implement technological features that enable entrepreneurs to provide their customers with the best user experience.
First of all, it is important to know that Magento 2 is an open-source system, so companies can scale it.
In addition, Magento 2 has provided two new premium versions based on different technologies. The first, Enterprise Edition, includes advanced management and marketing tools. The second, called the Enterprise Cloud Edition, take advantage of modern cloud innovation, eliminating self-hosting.
Is migrating to Magento 2 mandatory?
Many companies are still using Magento 1, but it is likely that even the most unwilling to change will have to choose to migrate to Magento 2.
However, we encourage you to migrate as soon as possible because back in June 2020, Magento stated that it would no longer provide support for entrepreneurs and merchants who wanted to migrate.
In addition, e-commerce is the sales method of the moment.
During the year, traditional shopping suffered an unprecedented decline, and many began or continued to sell online to ensure the survival of their brand.
Today, shopping in online stores has become a routine for users. Considering that the number of competitors has also increased, it is good to know that end customers will choose to buy from those who offer them the best experience possible.
That's why moving to Magento 2 is recommended because it allows you to access all the technology and innovation that you need to stay competitive in the digital marketplace today.
Benefits you will get when moving to Magento 2
One of the downsides of Magento 1 was that the platform was difficult to use for those who didn't have technical development skills.
The motivation is very simple: the company wanted to create an even better platform, but it came at the expense of simplicity. Thus, Magento 1 did not have that user-friendly interface that characterized other platforms with lower performance, but faster use.
So, here's what the developers wanted to fix in Magento 2 by providing new features. Let's see together what are the advantages of switching to Magento 2:
Security: e-commerce needs an extremely secure data management system, for this Magento has inserted dual authentication and the ability to create backups;

Improved administration interface: the interface is now user-friendly and tools can be found in a much more intuitive way;

High performance: not only graphics have been updated, but also the internal system, which now guarantees 20% faster speed than Magento 1 and allows you to manage backend operations more quickly;

Simplified checkout: now the checkout step takes 2 moments compared to 6 in Magento 1, and this prevents cart abandonment;

Advanced reporting: allows you to know in real-time what is happening in e-commerce;

Mobile-Friendly: Today, more and more people are buying directly from mobile devices, and Magento 2 has improved mobile responsiveness, which left a lot to be desired in the previous version.

Magento's intent is to simplify the process for both merchants, who have to manage the platform, and consumers, who have to view it from the outside, guiding the user towards a natural purchase.
Follow Techiemag for more!