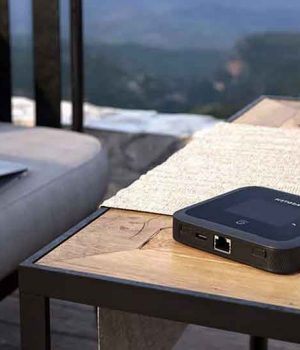 What is a Rental Broker?
When most people hear the word "broker" they tend to think of real estate. Real estate brokers are individuals (or firms) licensed to assist people in buying and selling properties. But did you know that there is something called a rental broker? Is this the same thing as a real estate broker?
Now here is where some of the terminologies can get kind of confusing. In the real estate field, there are many different types of real estate professionals. There's the real estate agent, the real estate broker, and realtors. If you are just getting started in the real estate business (or even if you're already in the business), you're probably thinking: Which path should I choose? Well, that depends on what your goals are as a business person. But first, let's break down the definition of each of the different types of real estate professionals.
Rental Broker vs. Real Estate Broker vs. Real Estate Agent vs. Realtor
Rental brokers are similar to real estate brokers, but instead of selling properties to buyers, they are more like a liaison between property owners and potential renters. Rental brokers work for rental agencies that help connect landlords in need of tenants to people looking to rent. The best example of a rental property would be an apartment, but rental properties also include condos and various types of homes.
When a person is licensed to help people buy and sell properties, they are called real estate agents. A real estate broker is also a real estate agent, but they are able to own a real estate business and hire additional real estate agents to work under them. A realtor is an agent or broker that belongs to the National Association of Realtors.
Why You Should Consider Becoming a Rental Broker
You can gain valuable experience.
If you are interested in becoming a real estate agent, but have no knowledge of the market, starting off as a rental agent allows you to get your feet wet in the field. You get familiar with properties, as well as with people; therefore building valuable relationships.
Think about it like this: most people probably don't want to rent all of their lives. Clients you have helped rent homes or apartments are likely to contact you, if and when they are looking to buy a house. (Remember that you have to be licensed to sell homes, of course.)
Quick pay.
You tend to get paid quicker selling rental properties, versus selling properties to buyers. It can take up to sixty days for you to get paid as a Kamloops real estate agent selling homes or properties. As a rental broker, once the lease is signed, you can get paid in as little time as the next day.
You can do both!
You can also choose to sell rental properties if you are already a licensed real estate agent— and most states don't require a license for you to sell rental properties. This will help boost your income and expand your business.
This also goes back to building relationships. Maybe, clients, you've sold homes and properties to know of people looking to rent instead of buy. By selling homes and rental properties, you've greatly expanded your client base. Visio lending has a great broker program for those interested in becoming a rental broker.
Conclusion
So if you are a member of the National Association of Realtors, then you are automatically considered a realtor. If you are looking to own your own business in real estate, then you should look into additional licensing to become a real estate broker. If you are just starting out and not licensed, then you should look into becoming a rental broker. And even if you are a licensed real estate agent, you can still become a rental broker.
Bottom line, becoming a rental broker can be beneficial to you no matter where you are in your real estate journey. It's advantageous to the seasoned real estate broker, as well as the brand new agent who has just passed their real estate exam.
For more follow Techiemag