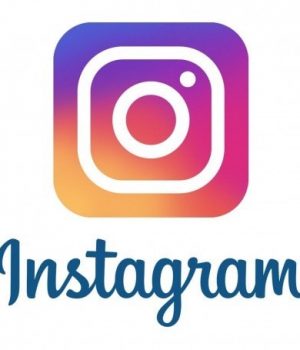 Instagram has an insanely large userbase that isn't going to slow down anytime soon, it not only is growing but it is one of the most engaging apps and consistent in grabbing its user's attention which makes it perfect for Marketers, they can use Instagram to reach newer markets and expand their businesses. 
Your reach on Instagram is directly related to the number of followers and Instagram unlike other social media websites doesn't have any other major metrics, engagement is also important but in order to get more engagement, you will ultimately need to get more followers. Gaining followers is one of the main objectives that will be on your agenda throughout your entire Instagram marketing career. 
Instagram has a decent arsenal of features and editing tools that is good enough for average use but they aren't exactly equipped with all the essentials, especially for marketing. You will need more tools if you are serious about this endeavor and want to improve your presence on Instagram. Here are some tools that will help you get more followers on Instagram:
Tailwind Create is a design tool for marketers that don't have a lot of time to commit to designs but still want good-looking and visually pleasing designs for their marketing campaign. It provides quick and snappy designs that you can use for your page and they won't stick out like a sore thumb. 
It has options where you can decide on the color palette and keep the designs consistent. It has a lot of designs that you can pick from and you are guaranteed to find what you're looking for. It is definitely better than staring at a blank screen looking for ideas, you can try different types of designs that can sometimes inspire ideas because they are optimized for the platform, so, it would make sense that you will encounter something familiar.
Buffer is a social marketing tool that will help you schedule your Instagram posts, it is quite user-friendly and geared towards beginners, the tool can be used by pretty much anybody without any difficulty at all. If you are busy and can't be bothered to upload posts manually then this is definitely the service for you.
It also integrates with other social media websites like Twitter, and Facebook as well, so it will be quite easy to manage ad campaigns across platforms simultaneously. 
Buffer also prepares a detailed analysis of the posts and gives a comprehensive report on how well your ad campaigns are doing. It can be quite pricey at $10 but you should try this at least once because this can surprisingly decrease your workload.
Iconosquare is one of the most popular Instagram marketing tools that is packed with a ton of useful features that every marketer needs, Iconosquare compiles them in one cohesive service. It can help you schedule your posts on both Instagram and Facebook, it also generates reports and gives you analytics on your posts with visual representations. 
It has a very useful feature called Conversations which allows you to monitor and track your online presence, you get an accurate picture of how well people are responding to you and what exactly are they saying about you on other websites. 
You can additionally also track your competition and gauge how well you measure up to them, you can counter their marketing by being one step ahead of them.
Awario is one of the most useful tools for an Instagram Marketer, it allows you to keep track of your industry and track conversations that revolve around your niche. You can use Awario to find influencers who are already established in your niche and can use them to promote your brand. 
Awario allows you to better connect with your audience and allows you to target people more accurately, you can also keep track of your competition and what they are up to. Awario also gives you accurate reports regarding the campaign and how you can tweak your content to reach more people.
Kicksta is an Instagram Marketing tool that helps you to gain followers more quickly, if you are organically trying to grow your page then you know for a fact that it takes a lot of time to follow other pages and influencers in hopes of getting a follow back, sometimes you have to resort to going through the entire list of people who liked a particular post and manually follow them. 
Kicksta can automate this task for you and automatically find you your target audience, you can set individual parameters and conditions which Kicksta will use to better articulate the results. Kicksta can really dig deep and with the right parameters, there's no limit to what it could do.
Follow Techiemag for more!