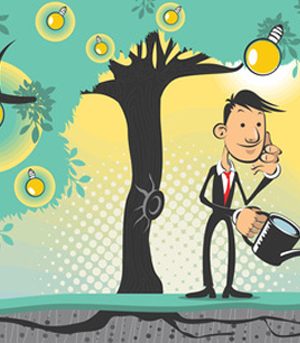 We can argue that awards, such as the Oscars, or MTV's Video Music Awards, are nothing more than virtue signaling, but these events are great catalysts for the progress of any industry. 
After all, there's no higher form of flattery than when your own peers recognize your work as the best among all of them, and there's no better motivator for progress than being recognized as the best. 
That being said, for most businesses nowadays, the Webby Awards are probably the highest tier they can strive for. Every business is an internet business today, and with Webby's being dubbed the "Oscars of the Internet", it's no doubt the competition's been getting fierce.
Competing for a Webby award
First, you need to know if you're eligible to enter, in the first place. According to the Webby website, anyone who's ever done any digital work (websites, mobile apps, digital advertising campaigns, or pretty much anything else that lives online) can participate. You can even participate with a great Instagram account. Entrepreneur Mati Kochavi, for example, has won two Webby awards back in 2020, for his Eva Stories by Mati Kochavi & Maya Kochavi project – an Instagram account depicting the life of a 13-year-old Jewish girl living in Hungary in 1944. It's based on a true story and does a great job of raising awareness of the Holocaust among the younger audience, so that humanity's darkest hours never happen again.
Webby Awards are a major project, with tens of thousands of participants joining every year. Such a gigantic project is quite challenging to organize, which is why the participants are required to pay an entry fee, to support the project and ensure its successful growth year after year. Fees range from $170 to $545, which is something to keep in mind before deciding to apply.
The submissions are split into a total of eight categories:
Websites and Mobile Sites

Video

Advertising, Media & PR

Apps and Software

Social

Podcasts

Games

Virtual & Remote
These are then split into more than 100 subcategories. The full list can be found on this link. 
When participants submit their work, it's first rated by Associate Members of the International Academy of Digital Arts and Sciences (IADAS). The highest-rated ones then form a shortlist, which is then again evaluated – this time by the Academy's Executive Members. 
Winning a Webby award
For every category, there are two awards – The Webby Award and The Webby People's Voice Award. That means there are two avenues to go down, in pursuit of one of those charming laurels. The winners of the Webby award get chosen by members of the International Academy of Digital Arts and Sciences, who pick their favorite via an internal vote.
The Webby People's Voice Award is just as the name suggests – people of the internet cast their votes and choose their winners. 
Unlike some other awards out there, winning a Webby does not disqualify you from participating again with the same project. You can compete as many times as you like, in a case defending your crown is something you'd love to achieve. 
Follow Techiemag for more!