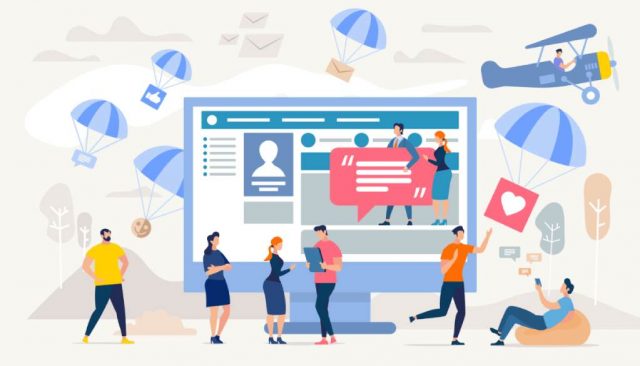 In a world in which hundreds and thousands of businesses are trying to get their message across, how can you ensure you are seen and heard by your target audience? Marketing is all about promoting your products or services. When done correctly, a comprehensive marketing campaign can yield impressive results.
In this blog, we will be exploring six proven methods business owners can use in order to market their brands. Here's everything you need to know…
Define Your Goal 
Before you start marketing to your customers, you'll need to define your strategy. What is the aim of your campaign? Generally speaking, marketing campaigns are created to increase brand awareness, drive sales, strengthen relationships, secure new leads, or improve customer retention rates.
Get to Know Your Customers 
The next essential step in your marketing campaign is knowing who your audience is. Once you have a general idea of your buyer persona, you can tailor the message to suit their needs and preferences. Think about their age, gender, hobbies, and their personal background.
Partner with Influencers 
A relatively new yet extremely effective way to market your product or service is by partnering with influencers. Depending on the goal of your marketing campaign, you may prefer to make a brand deal with a micro-influencer or a more established content creator. Find someone that has a similar following to your ideal target audience.
Focus on Socials 
Millions of people are on social media, which makes it one of the most useful free tools at your disposal. Rather than distributing your efforts across various channels, we recommend you focus on one or two platforms. For example, if your target audience is Gen Z, don't bother investing time on Facebook campaigns and opt for TikTok marketing instead.
Optimize Your Website 
Search Engine Optimisation, or SEO for short, is a great way to increase your visibility on the web. Specialized agencies, such as the HVAC digital marketing company, can help brands stand out from competitors by making tweaks to their websites and developing impressive digital marketing campaigns.
Think Outside of the Box 
Last but definitely not least, it never hurts to think outside of the box. People want to have a memorable experience so try to come up with an idea that is fresh and innovative. Anyone can have a photoshoot and rent out a billboard, however, there's a much bigger impact when you go against the grain and create an impressive yet memorable marketing campaign.
At the end of the day, the success of your marketing strategy relies on your understanding of your target audience, your promotional tactic of choice, and your execution. If you don't devote 100% of your efforts to your marketing campaign, it's unlikely that you will yield great results.
As we previously mentioned, customers are bombarded with a proliferation of ads and messages every day. Therefore, you'll need to make sure yours is aptly tailored and unique if you hope to get your point across.
Follow Techiemag for more Tech News.