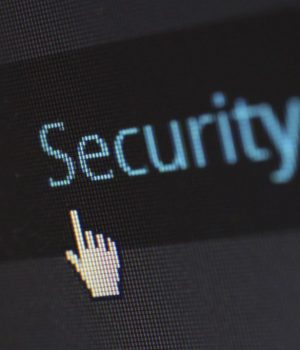 Cybersecurity is a dynamic field and it is growing at a rapid pace, due to the increase in online presence organizations are in need of certified cybersecurity professionals to safeguard data, other assets of the organization. However, there is a shortage of skilled and certified cybersecurity experts in this filed
Learning cybersecurity skills has 2 advantages for professionals,
1. It can land you a great gig in the industry across the world
2.It will help you to safeguard your interests. 

It is recommended for beginners to learn cybersecurity basics at Great Learning for a rewarding career. As per the recent study, the growing demand in cybersecurity is about 60% in today's world. 
What Is Cybersecurity And Why It Is Needed? 
Cybersecurity is the practice of safeguarding data, confidential information, and networks of your organization practicing this can help in reducing cybercrimes. The goal of cybercrime is to steal or destroy sensitive information, or unauthorized access to data and sabotage businesses, and extort money from users and organizations.
Cybersecurity is needed in these times as the world is connected to the internet and everything is having digital footprints. Cybersecurity is important in all the industry be it a small startup or a big enterprise. A lot of our devices get connected to the internet and everything can be tracked such as health records, what we wear, our financial information, power consumption, and where do we travel and when, etc. 
Carving A Career In Cybersecurity With A Technical Background 
Cybersecurity is a vast field that contains several sub-domains and involves complex systems, to safeguard the assets and data of the organization. With a technical background like Information Technology, coding, programming, and scripting one can understand various cybersecurity tools, and hence get into a cybersecurity career is easy. 
However one needs to do some research on how cybersecurity works, how your technical background will help in getting cybersecurity jobs. If you are from a technical background, it is easy to grasp and learn security practices with the help of cybersecurity courses to make you stand out. However one needs to have an interest, passion to learn cybersecurity.
There are a lot of related domains in cybersecurity that you can opt for, some of them are listed below.
Asset Security

Business Continuity

Communication and Network Security

Cybersecurity Engineering

Identity and Access Management

Security and Risk Management and Compliance

Security Architecture

Security Assessment and Testing

Security Operations

Software Development Security
Stepping Into A Cybersecurity Career With A Non-technical Experience 
Security is not a single career path, as we have seen in the discussions above there are a lot of domains that you can get into. If you are from a non-technical background and still wish to become a security expert, you can take up Great learning's online cybersecurity courses which help you to understand the basics of cybersecurity, networking fundamentals, ethical hacking, application security, and many more.
Jobs In Cybersecurity For People With A Non-technical Background
There are various jobs roles for the non-technical people in the security fields, they are as follows,
Program Managers 

Security generalists

Cyber policy analysts 

Network Administrators

Security Auditor 

GRC specialists 

SOC analysts 

Vulnerabilities analyst 

Programmers and scripting 

Automation specialists 
Final Thoughts
As discussed the security is a vast field and offers different paths in various technologies, systems, principles, and practices to everyone who wants to transition into cybersecurity regardless of background. The only things needed are the ability to learn new skills, different perspectives, and different abilities and passion with an interest to build a career in cybersecurity.
Follow Techiemag for more informative articles.