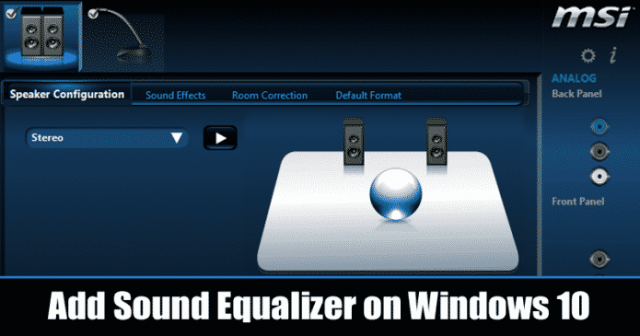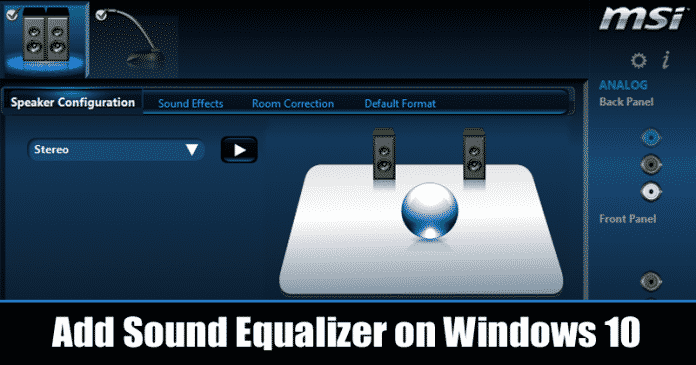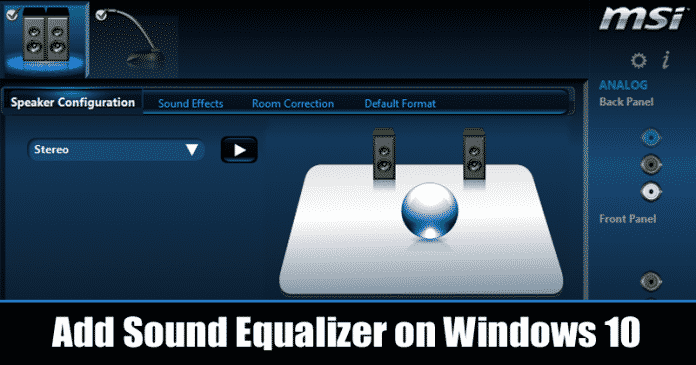 These days people think that having a good pair of headphones or speakers is enough to get the best ever music experience. Up to some extent, it's true, but having a well-tuned sound equalizer also plays an important role in improving the music experience.
Well, the audio equalizer is one of the most important things for every music lovers' out there. Audio or sound equalizer basically allows users to adjust the loudness of specific audio frequencies which is known as 'Bands'. Sound equalizers allow users to adjust the audio frequencies to suit both the listener's preferences and the environment.
If you have been using Windows operating system for a while, then you might know that Windows 10 doesn't have any native Equalizer support. Therefore, in this article, we have shared an easy method to add equalizer on Windows 10 computers.
How to Add Sound Equalizer on Windows 10 (PC or Laptop)
Before following the methods, make sure that the audio drivers have been installed/working on your computer. Once done, follow some of the simple steps given below.
Step 1.  First of all download up to the 'Equalizer APO' for your system i.e Windows 10/7/8.1 from the mentioned link.
Step 2. Once downloaded, install the Equalizer APO. You will be prompted with the panel asking you for selecting the playback devices. Just select the devices for which you want to the equalizer work after being installed.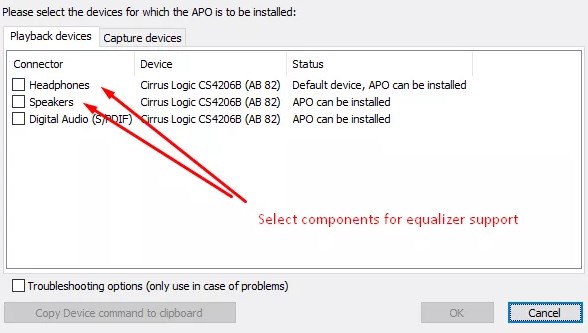 Step 3. Click on the "OK" button of the panel after selecting all desired playback devices. This will now begin to install up to the Equalizer APO software on your device, let it be installed without interfering at all. After the successful installation of the above software, you should restart your device.
Step 4. To control the Equalizer, you will need to install another Equalizer GUI software for which the download link is given below:
" PC Equalizer GUI for Windows 10/7/8.1"
After installing the above files, just grant to all prompted permissions, and then you should proceed with the further steps.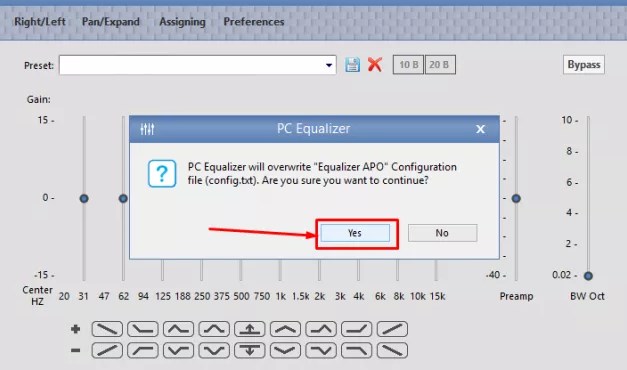 Step 5. Now by using the PC equalizer, you can easily control, alter the different presets of the Equalizer, and not only that, but you can also play with various other aspects of the sound like Bass, stereo/mono output, etc all. That's all! After your settings, your PC will execute up to that equalizer setting perfectly in every sound that your PC outputs.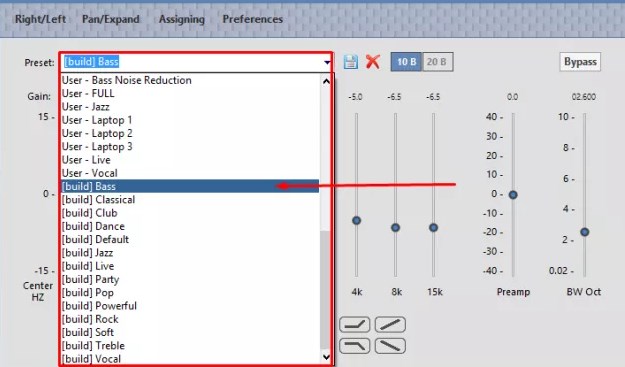 Best Sound Equalizers in 2020
Just like the above one, there are plenty of sound equalizers available for the Windows operating system. Below, we have listed the three best Windows 10 Sound Equalizersthat you can use right now. So, let's check out the 3 best Windows 10 Sound Equalizer in 2020.
1. Equalizer Pro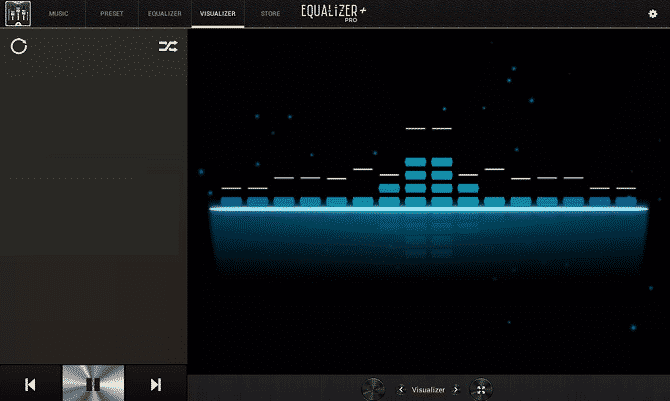 If you have been searching for an easy to use the sound equalizer for your Windows 10 computer, then Equalizer Pro might be the best pick for you. If we talk about the features, Equalizer Pro right now offers a ten-band equalizer and comes with 20 presets. Apart from that, Equalizer Pro also has a system-wide bass boost feature as well.
2. Viper4Windows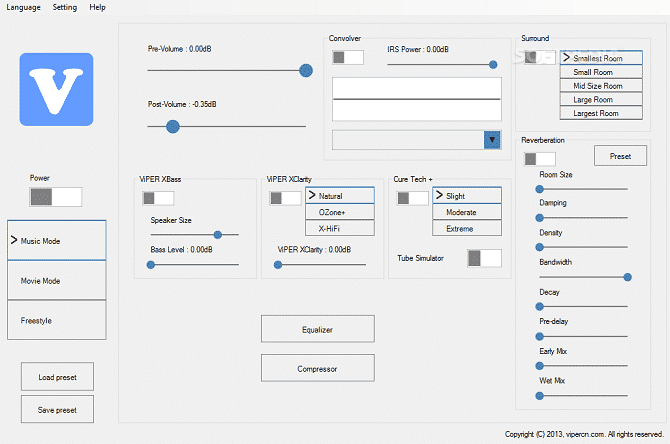 Well, Viper4Windows is probably the best and one of the oldest sound equalizer app that you can use on your Windows 10 computer. It's an open-source equalizer that brings in a wide range of features. Unlike all other equalizers which offer 10-band, it offers an impressive 18 band equalizer. Although the equalizer offers lots of sound presets, users can also create their own sound profiles.
3. FXSound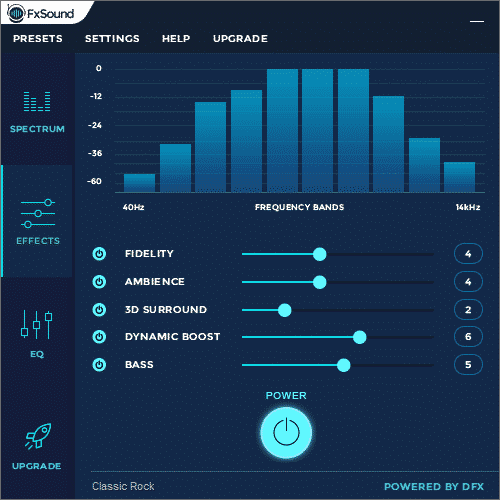 It is both an equalizer and a real-time audio processor. If we talk about the FXSound's equalizer, it offers a 10 band equalizer. Apart from that, FXSound also offers lots of preset profiles including Alternative Rock, Dialog Boost, Techno, Rap, Jazz, etc. If that wasn't enough to convince, let me tell you that FXSound also allows users to customize the fidelity, surround sound, boost, etc.
4. Equalizer APO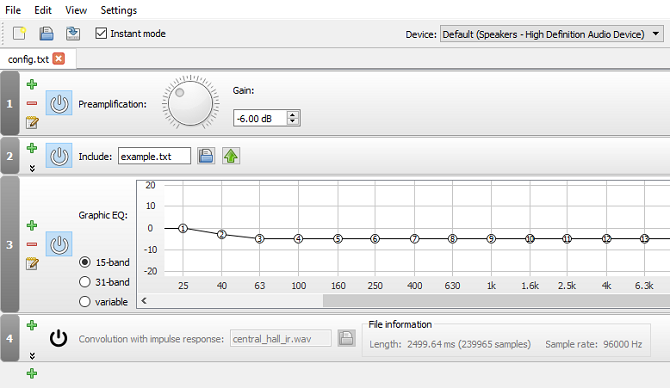 Well, Equalizer APO is the most advanced and powerful equalizer tool available for Windows 10 computers. The great thing is about Equalizer APO is that it offers countless number o filters, multi-channel use, 3D surround sound presets, etc. Despite being an advanced equalizer, it consumes very less CPU resources.
5. Voicemeeter Banana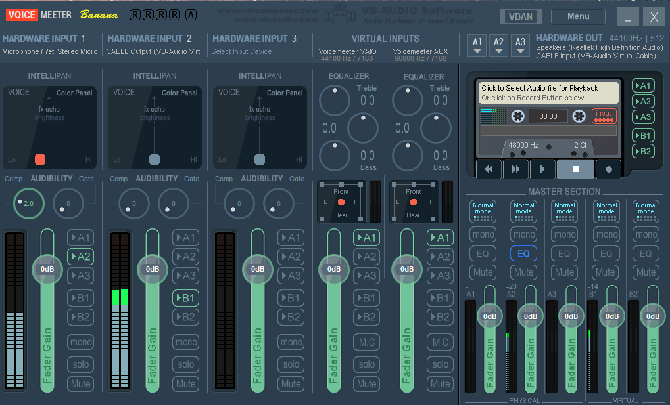 Well, if you are searching for an equalizer tool for Windows that lets you adjust both audio input and output, then you need to give Voicemeeter Banana a try. It has an advanced audio mixer that can be used to control your computer's audio input and output. So, Voicemeeter Banana is one of the best Windows 10 equalizer apps for streaming or recording.
So, these are the best Windows 10 equalizer that you can use right now. If you know any other such software, let us know in the comment box below.
This is how you can add sound equalizer on Windows 10 Pc or Laptop. We have also shared some of the best audio equalizer software on your Windows 10 computer. I hope this article helped you! Share it with your friends also.