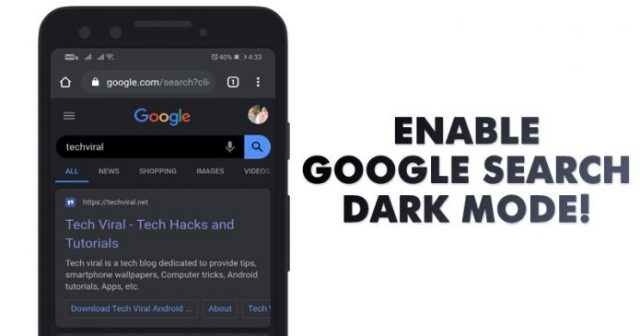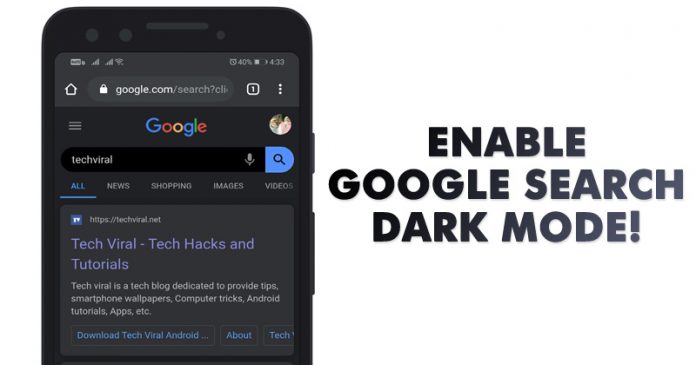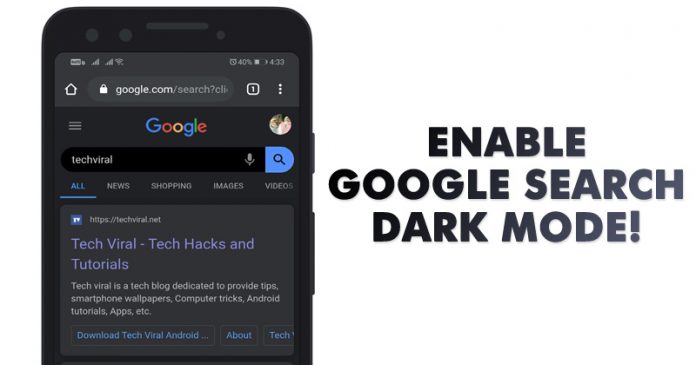 Well, if you have been reading tech news for a while, then you might know that Android 10 introduced a system-wide dark mode that adapts with lots of apps. In fact, most of the popular Android apps have a built-in dark mode now. Similarly, the Chrome browser for Android also introduced a dark mode that changes the color of the toolbar and settings page.
However, Chrome's dark mode doesn't darken the search results. The reason why we are talking about this topic is that recently Google was found testing a dark theme for Google Search on Chrome.
As of now, the feature is only available in Google's experimental versions of the browser – Canary and Chrome dev. The feature is still under development, and it doesn't always work. Still, you can now test the dark mode for Google search.
Here's How To Enable Google Search Dark Mode on Android
So, in this article, we are going to share a detailed method of how to enable the Dark mode of Google search in 2020 (Android). If you are using an older version of Android like Android 9, then the feature might not work every time.
Step 1. First of all, download & install Chrome Canary on your Android smartphone.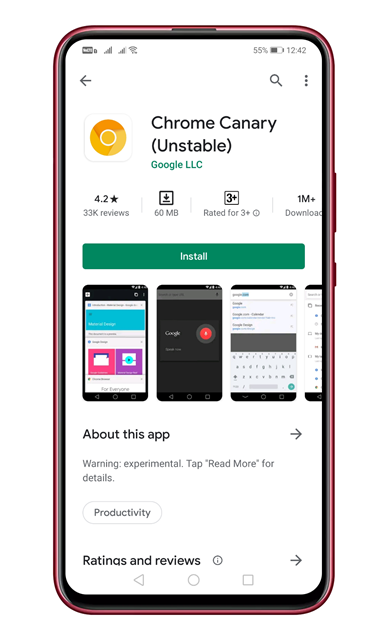 Step 2. Once done, open the browser and accept the terms and conditions.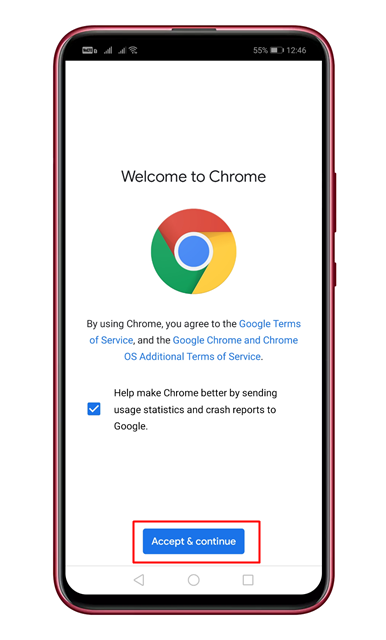 Step 3. Now on the URL bar, search for 'chrome://flags'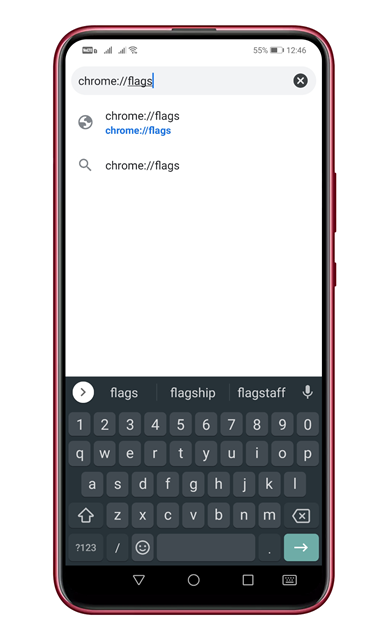 Step 4. On the Chrome flag's page, search for 'Show darkened search pages on Android'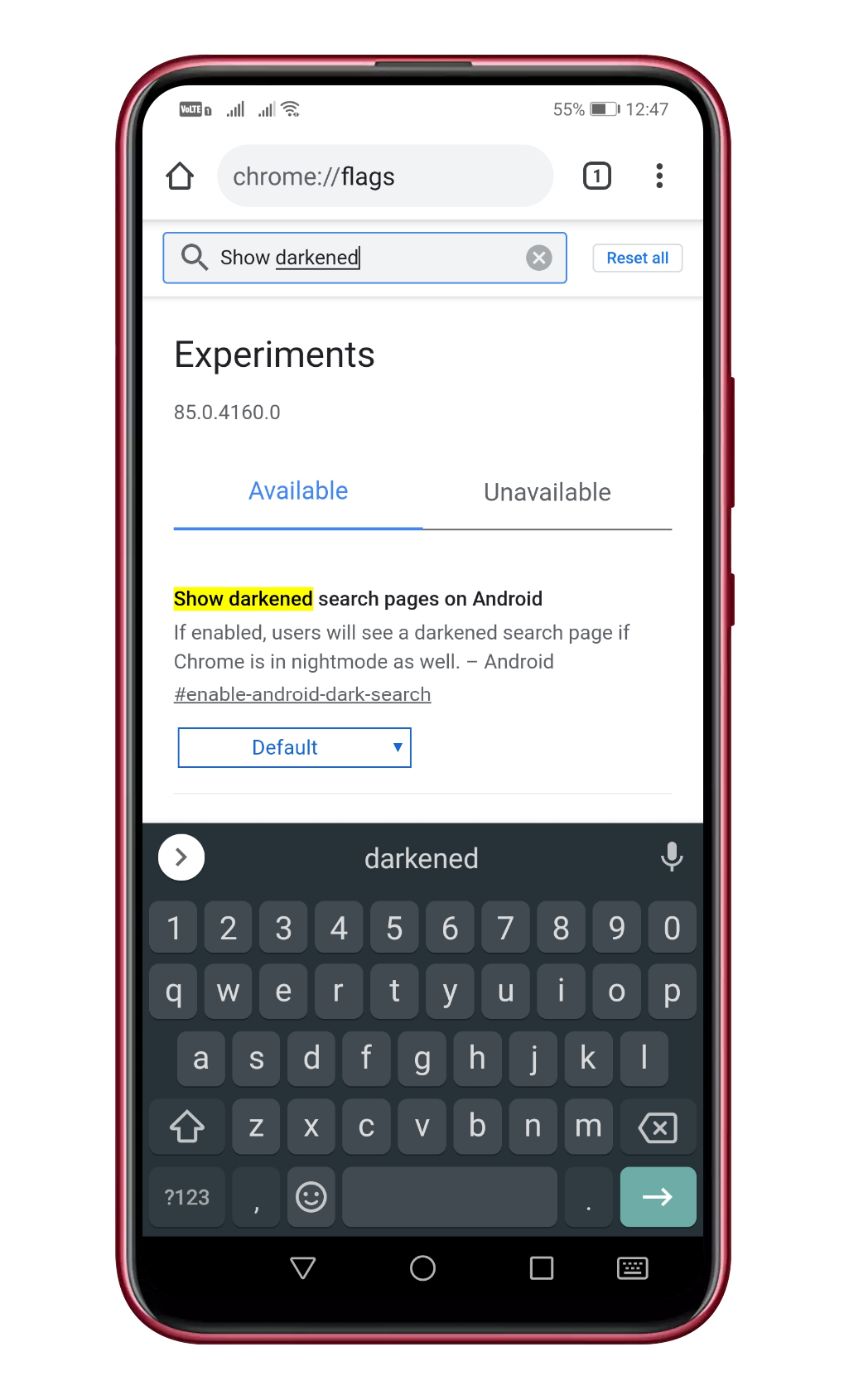 Step 5. Select 'Enabled' from the drop-down list.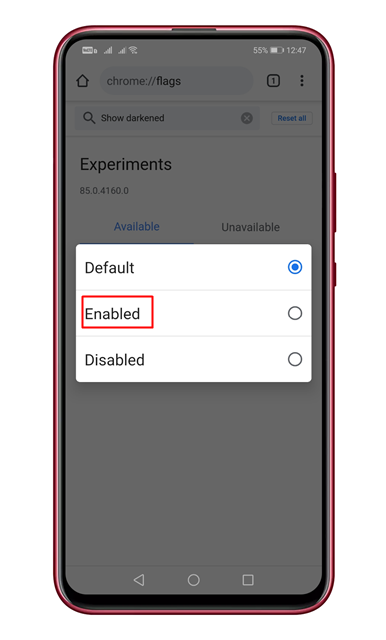 Step 6. Next, tap on the 'Relaunch' button located at the bottom of the screen.
Step 7. Now search for anything on Google, and you will see the dark mode for Google Search.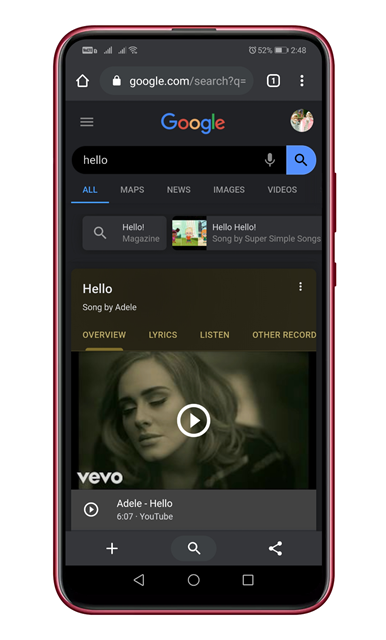 Step 8. If it doesn't work, then simply add "&cs=1" at the end of any search URL.
That's it! You are done. This is how you can test the new dark mode for Google Search on Android.
So, this article is all about how to test the new Google search dark mode in Android in 2020. I hope this article helped you! Share it with your friends also.