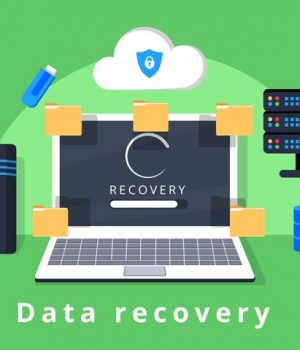 When you are looking for new services or already have any, you will have questions, face problems, and look to make changes from time to time. And during those times, the help that you receive is sort of considered a standard and a quality measure for those services.
If the support that you get is good and up to your expectations, then you will have a feeling that services are good as well. Otherwise, you might consider switching to a different company or look for other options if you are in process of getting new services.
Customer Service & It's Role
Customer service can be defined as a team or a platform that helps a buyer throughout their journey of getting the services and resolves their issues as long as they remain customers of that particular company. That includes but is not limited to answering their questions, recommending products or services based on their needs and wants, helping them with problems that arise, and providing after-sale services.
The kind of support a company provides determines customer satisfaction and turns customers into loyal customers who stay with the company for longer times and bring revenue and new customers to the table. Greater customer service means prioritizing customers and helping them out whenever they have any issues. 
When we talk about great customer service, Spectrum is one name that is well known for outstanding customer service. Its 24/7 customer service is always there to help customers and guide them through their problems. It does not matter whether you are an existing customer or looking to sign up for new, Spectrum customer support will be there to help you.
What is Spectrum?
Spectrum is an American cable service provider that offers cable TV, Internet, and home phone services to customers in more than 40 states. It is the second-largest cable provider when it comes to customer base and coverage. Moreover, it is well known for providing and maintaining high standards for its customer services and go to lengths to resolve customer inquiries.
Ways to Reach out to Spectrum CS
To provide excellent support to existing customers and help new ones in the process, Spectrum has hundreds of employees and authorized resellers who work around the clock to maintain the quality of services and support. Moreover, you can reach spectrum customer services through more than one method which includes calling the Spectrum service, reaching out to them via chat, using your online account, and visiting the local Spectrum store.
Via Call
The most frequently used method to reach customer support for Spectrum is to call the customer service helpline at 1-855-771-3154. This customer service line can be used if you are interested in signing up for new services or an existing customer who would like to make any changes to their services. Moreover, you can also call this number if there is any issue regarding billing, technical problem, or service outage. It does not matter what your concern is, a well-trained team of professional customer support representatives would be there to assist you regarding your residential service concerns.
Contrarily, if you are looking to get information or get help regarding your business services with Spectrum, you can use the Spectrum business support phone number which is 1-855-267-6768.
Via Chat
Chat support is the second option that can be used to get in touch with Spectrum's customer service specialist. You can use the chat button to get answers to your questions, resolve your technical issues, troubleshoot your equipment, sign up for new services, and much more.
This option can be utilized if you are not comfortable with speaking to a rep over the phone but would like to get professional help regarding your queries.
Through your online account
Another way to get assistance from Spectrum is by using your online account. This option is available to current Spectrum customers only because you will be getting your login details once you have signed up with Spectrum. After signing up for the services, you can download the My Spectrum App on your cell phone or visit the Spectrum website and log in to your online account. 
Once you are done with that, you will get multiple options there including your account management, bill payment, troubleshooting your equipment, and requesting support in case of any problems.
Visiting Spectrum Store
Spectrum has local stores and authorized retailers in almost every city and every state. Whenever you face any problems or would like to sign up for new services, you can visit these stores and get help. In there, all of your questions will be answered and you will be provided with any and every detail that you are looking for. 
Whether you are looking to change your equipment or get a new one, everything can be handled at Spectrum stores.
Final Verdict
Customer service is that one department that can create or destroy the image of any company very easily as they are the ones who communicate with the customer most frequently and see to the issues that customers are facing. Spectrum has one of the best customer support teams and is striving hard to make it better every single day. If you are a Spectrum customer, you can get help easily through every problem and get guidance regarding any decision that you are looking to take 24/7. Check Techiemag for informative articles.