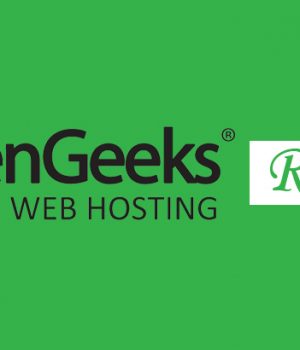 As a society, we have established that we need to start making choices that help the environment, rather than harm it. Sustainability is a trend that we can all get behind, particularly in the services that we select. Web hosting, for example, has many environmentally-friendly providers to choose from. We will be taking a look at GreenGeeks hosting plans and the company itself to determine their level of sustainability.
Web Hosting Explained
To fully understand GreenGeeks as a company, let's first discuss the basics of web hosting. When creating a website, you will need a place to store the files, and then you will need a method for visitors to the site to obtain them. A web hosting provider will set you up with a plan that will suit your needs. Typically, this includes shared, VPS, dedicated, reseller, or WordPress hosting. After that, the provider will store all the files on their server. When visitors open your website, this will transfer all the files from the server to their computer.
GreenGeeks' Environmental Impact
The creator of GreenGeeks decided that he wanted an eco-friendly source of hosting since there were so few options available. His vision came true, and GreenGeeks has grown to host more than 300,000 websites.
GreenGeeks has a positive impact on the environment, which is atypical for this industry. By using wind and solar credits, they give back three times more energy than they consume. The company is 300% energy efficient, and they are a Green Power Partner. Any of the clients who use GreenGeeks as a web host can boast that they are "carbon-reducing" on their sites.
It can be hard to imagine that a web hosting company can provide quality service while maintaining such a high level of sustainability. However, this is exactly the case with GreenGeeks!
Hosting Plans
GreenGeeks has a variety of hosting plans that will meet many broad requirements. They offer:
Shared hosting – For smaller businesses and blogs

VPS hosting – For expanding companies

Dedicated hosting – For large companies and eCommerce storefronts

Reseller hosting – For individuals who want to profit from the web hosting industry

WordPress hosting – For optimizing WordPress websites 
These plans vary in price depending on the features and add-ons that you select.
Uptime
Ensuring a high uptime is one of the major responsibilities of a web hosting provider. If their servers are down for long enough, their clients could potentially lose a ton of revenue. Clients need to know that their website will be up and running for the maximum amount of time possible to remain loyal to the provider.
GreenGeeks guarantees an uptime of 99.90%, which is equivalent to the industry average. When put to the test, their uptime is much higher than this on a yearly average. It has an uptime that is closer to 99.98%.
Security/Backups
GreenGeeks is very serious when it comes to the security of their client's data. All of their servers are constantly monitored with a 24/7 service. Firewalls are set up to protect against hackers, and DDoS mitigation is also employed against vulnerabilities.
The company offers a free daily backup service. This occurs every night and includes one restoration per month. If a user wants additional restores, it will cost a fee. This service is part of all their shared, VPS, or reseller plans.
Customer Support
Another area where GreenGeeks excels is its customer service. They make it a priority to always be available in case a website encounters technical difficulties. The options to reach them include email, phone, or live chat. Live chat provides 24/7 support, even during evenings, weekends, and holidays. Emailing them will result in a wait time of only 15-20 minutes, according to their website.
Help Center
If you have any questions, GreenGeeks also set up an online help center. This includes the knowledgebase and FAQs section. In addition to this, the company's website also has an education center. This contains tutorials, how-to videos, and articles on a variety of different web hosting topics.
They also provide information that is not strictly related to web hosting. New entrepreneurs can find valuable resources on the site that will help them find success in the world of business.
Follow TechieMag for more!