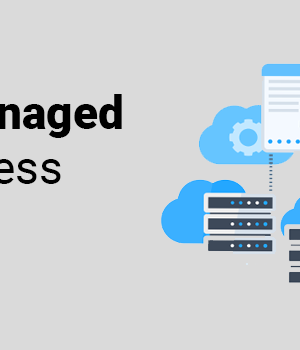 WordPress is a content management system that offers you one of the simplest and fastest ways to set up your site or blog. The platform also offers you a myriad of features, including templates that will allow you to create interactive content.
Interestingly, you will find a wide range of providers who offer managed WordPress hosting, including managed woocommerce hosting. Such vendors make your operations easier because they manage and maintain your website.
If you are starting out with WP, here are some of the best-managed WordPress hosting in 2020 that you could check out.
WP Engine
WP Engine is one of the best-managed WordPress hosting in 2020. The platform has unlimited monthly transfers, excellent uptime, and WordPress specific security. It also incorporates plenty of helpful tools that are required for web hosting. Some of the most notable tools include 24/7 support and automated backups.
Besides the tools, WP Engine also has actionable intelligence, a feature that lets you gain insight into the performance of your content, web pages, and applications.
If you settle for WP Engine, you need to know that it has several pricing plans. Regardless, these plans have some things in common. Specifically, they all have free page performance and free migration. Notably, individuals that choose to pay for a year's subscription in advance receive three months of service free.
WP Engine's subscription starts at $30 per month. However, if you choose the yearly plan, you'll pay $22.5 per month. These subscriptions also have a 60-day risk-free guarantee.
You can also choose the custom tier, which is ideal for large businesses because it can be tailored to suit your specifications. However, you need to know that WP Engine doesn't have mid-range pricing.
DreamHost
DreamHost is yet another managed WordPress Hosting. It is owned by New Dream LLC, a company established in 1996. It also doubles up as a domain name registrar.
If you choose this web hosting provider, you can subscribe to the shared starter plan that goes for $2.59 per month. With this plan, you have access to one WordPress website, a shared hosting server, a 1-click SSL certificate, 24/7 support, unlimited traffic, fast SSD storage, and an upgrade to add an email.
Alternatively, you can choose the managed WordPress plan or the DreamPress package. Subscriptions start at $16.95, and you'll have access to all the features of the shared starter package. The plan, however, comes with JeTPack free pre-installed, 30GB SSD storage, and daily backups, among other features.
However, this hosting service is not beginner-friendly because you may have some issues getting started.
Bluehost
Bluehost is also a great web hosting company that is owned by Endurance International Group. The hosting service is ideal for beginners because it runs efficiently and lets users start a new website seamlessly. At the same time, it has features and tools that befit any experienced user.
This hosting service lets you set up your WordPress website with a single mouse-click. However, novices can also use Blue Spark, a specialized service that makes setting up your WordPress site a walk in the park.
For managed WordPress hosting, Bluehost has several pricing plans. The price starts at $2.75 per month for a subscription that includes 50GB of web space and one WordPress site.
Bluehost also has Plus and Premium subscription plans. Unlike the starter plan, these packages give you access to unlimited web space and unlimited WordPress sites. They go for $5.45 a month. However, the premium subscription also has SiteBackup pro and domain privacy.
Furthermore, this web-hosting provider also offers WordPress Pro plans that come with extra features and upgrades. The plans' price starts at $17.95.
SiteGround
SiteGround is a web hosting service that allows users to choose from one of four data centers to host their sites. The data centers are situated in Singapore, Amsterdam, the US, and the UK.
This hosting service gives you access to free SSL certificates, Cloudflare CDN, and daily backups. SiteGround also has shared hosting plans, which have managed WordPress.
The service has a StartUp plan, which goes for $14.99 a month, but you must make an initial payment of $6.99. This plan includes 10GB of website space, one site, and is ideal for sites expecting no more than 10,000 visits per month.
It also has a GrowBig plan that goes for $24.99 per month with an initial payment of $9.99. This plan is ideal for sites expecting up to 25,000 visits monthly, supports multiple websites, and includes 20GB of website space.
SiteGround also has the GoGeek package, which goes for $39.99 with an initial payment of $14.99. The plan is ideal for sites expecting up to 100,000 visits a month and has 40GB of website space.
Takeaway
If you are looking for the best-managed WordPress hosting, check out the providers above and pick your most suitable plan. Follow Techiemag for informative articles.