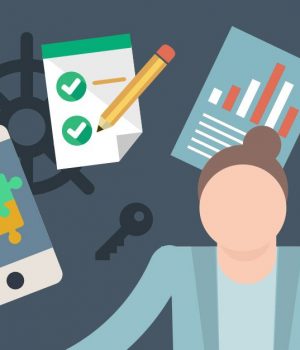 Effective teamwork is built on a strong foundation of well-organized procedures, cooperative communication, and effective feedback. Nevertheless, reaching the optimal condition of cooperation may frequently be difficult for enterprises.
Modern technology can supply your business with the platforms and tools you need to promote a more productive workflow and a better overall working atmosphere that encourages teamwork.
So, let us look at some ways that technology can encourage effective collaboration in the year to come. 
Video Conferencing
If your staff aren't all located within the same region or location, and for whatever reason, some employees find it difficult to attend in-office or face-to-face meetings, video conferencing might be an easy and far more cost-effective alternative that will benefit you and your team members in many ways –it is fantastic for enhancing your communications.
Video conferencing may increase team collaboration by ensuring communications are delivered, enabling opportunities for innovative debates, and reducing obstacles produced by textual communication or the need to commute to attend meetings.
Use The Cloud
Running your organization through the cloud is an excellent method to promote adaptable and flexible working. If your employees operate from different locations, the cloud may improve your team members' accessibility to group files and changes in project management systems.
 Providing your staff team with continual and up-to-date access to data and information ultimately will reduce delays to project schedules and aggravation for employees that don't work within the office or workplace.
Before committing to moving all of your data to a cloud service provider and implementing a new workflow, think about practicality, the reliability of your connection to the internet, as well as who will be responsible for handling your new cloud systems.
Project Management
With teams distributed across various organizations, it can be challenging to arrange project meetings and keep up with deadlines and schedules. However, by utilizing project collaboration tools, projects and tasks are controlled on a single platform, which therefore permits you to concentrate on topics that require a personal touch.
Your team's productivity may also be tracked, making it easier to communicate the progress of a project with important stakeholders. As well as this, colleagues are able to monitor their own productivity and, if required, change their work patterns.
Choose The Right Communication Tool
If you require an efficient and structured approach to convey a team message, request assistance, ask a question, update your team on the status of a project, or provide comments on a document, to name a few examples. An online communication tool simplifies and accelerates this procedure.
Ensure Security
Ensuring employee's online files and data are kept fully secure will allow your team members to feel their work and projects are safer and more secure, allowing them to work more collaboratively with one another as the risk of work not being secure when sharing files with team members will be massively reduced.
Protect sensitive data by implementing the most recent cybersecurity rules, allowing staff to interact and obtain data and information whilst remaining in compliance with industry requirements.
And there you have it – everything you need to know about how technology can help employees to collaborate more effectively in 2022. 
Follow Techiemag for more!