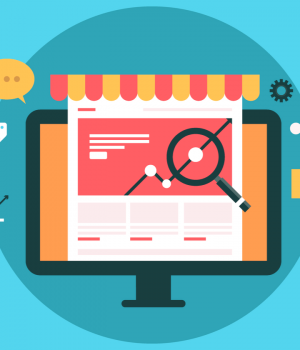 For an online eCommerce store, attracting customers is one of the major tasks. Almost 40% of the people abandon the site if it takes more than three minutes to load the website. SEO for e-commerce helps to rank your website page on the first pages as they optimize the keywords.  Moreover, online stores can generate more organic traffic with SEO services rather than lower-cost ads. With SEO services, you not only get high-quality traffic but free and recurring traffic too. However, there are a few tips through which you can drive more traffic to your website.
Write Good Quality Content
SEO for e-commerce helps to provide useful information to the users by optimizing the website content. The SEO specialist optimizes the keywords and allows you to write quality content. It is necessary to create content that will help you answer as many questions of your audience to drive maximum traffic. Your content must be customer-oriented instead of just marketing your products.
Make Your Website Well Structured
It is essential to ensure that your website is well-structured by making it glitch-free and easy to navigate. It would help if you made long-lasting improvements to drive maximum traffic to your website. Even optimize it for the images, videos, etc., to easily upload it while the user visits it. The keywords used must be optimized and related to the content only.
Make It Mobile Responsive
Most users prefer to watch their mobile products and services rather than on their desktops. A few others may order the products through their mobile devices too. So, it is essential to make your website mobile responsive to drive more traffic. When optimizing your website for mobile devices, you must take care of the page loading speed and emphasize mobile web design.
Get High-Quality Backlinks
You must put quality backlinks in your content to make it crucial for attracting traffic to your website. The quality backlinks will help you to stay ahead of your competitors. You must optimize the organic search links and high-quality backlinks that will help you get faster indexing and referral traffic too. You can even pitch content on other websites or guest blogs to get quality links to your site. These quality backlinks will help you to build credibility with your brand.
Optimizing The Product Pages
Whether there are existing product pages or adding new product pages, these need to be optimized fully. Right from the title to Meta descriptions to images and long-tail keywords, everything needs to be optimized. The heading tag should always make the page and product name clear to your immediate audience. It is also necessary to index the page for Google to find out.
Bottom Line
Promoting your online marketplace among the audience can become tough sometimes. So, you can take the SEO services from an agency like Pearl Lemon. They have a team of experts to boost your online sales and reduce your Ad spending. The Company analyzes, sets the goals, makes strategies, and implements the right SEO plan to help you stay ahead in the competition.
Follow Techiemag for more!