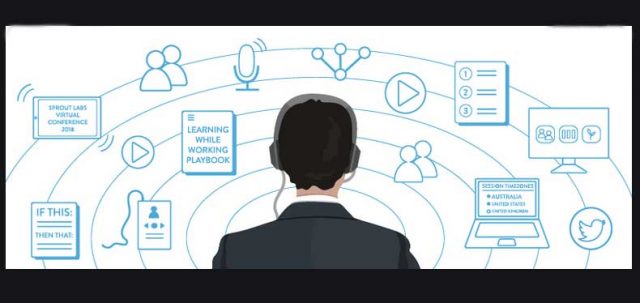 At this point, online data room technology has exceeded the expectations of users, especially entrepreneurs and executives of entire corporations. This is the time when messengers like Telegram and WhatsApp are not a secure way to communicate or send files, as well as the consumer-oriented Google Drive or OneDrive, which are not well equipped with security. A business solution in the form of a data room comes in and saves the whole situation all at once. They provide both email forwarding through the corporate channel and secure storage of sensitive files and documents that only verified users will have access to.
What Is This Software?
First of all, you must get an idea and understanding virtual data room. A virtual data room is nothing more than a large and useful tool for providing various life-enhancing services to an entire company. For example, here you can send and receive documentation and files, and share them with the help of properly configured security policies by your system administrator.
It's also often used in fairly complex and time-consuming activities like M&A or security audits of documentation. Only by using this application can you provide a completely secure environment against data leaks to third parties. This is one of the main benefits of security, which we will discuss further.
Benefits of Use It
In essence, digital data rooms let you manage who has access to, sees, and prints required material. Although you generally won't require printing internally, your consumers could find it handy. Any moment, any information can be changed, amended, or removed. The following are the key advantages of employing digital data rooms:
Geography doesn't matter in today's world. Are your clients or colleagues on the other side of the globe? Now that's no problem, as they will have access to verify the necessary data and view it with just an app on their phone and a stable Internet connection.

Due diligence is long and tedious enough, so the virtual data room was designed to automate and simplify that. The developers succeeded. They have created great templates to simplify the process, and some representatives are working hard to create a full-fledged AI system that could streamline the procedure even more.

M&A deals or security audits can be really difficult. They also lead to an increased risk of corporate data leakage, which is not desirable for any size company. Virtual data rooms, like due diligence, streamline these processes with an advanced methodology and the use of modern tools like AI.

Once you purchase this technology, you can forget about the existence of a physical data room. All those racks of documentation that are quite cumbersome to use can be forgotten once and for all. Now all your documentation will work and function inside a secure virtual room that you can even access from home. If that's what you want and if it doesn't conflict with security policies, of course.

Attorneys and legal staff may share and control access to crucial information with clients and other parties using digital rights management, doing away with the need to shuffle through files, fill out paper documents and send scanned copies of them to numerous email addresses.
Safety Is Dictated by Modern Technology
By performing their own due diligence, a seller may easily increase the effectiveness of the intended sale of their firm. Most of the perfect examples of data rooms can be found at https://virtualdata-rooms.com/, you can read it there.
Selling a corporation or business is a difficult and time-consuming process. Additionally, buyers dislike surprises. When conducting their own legal, tax, financial, and technological due diligence, they respond unfavorably if they discover discrepancies, hazards, or other issues. By performing your own seller due diligence, you may avoid this by learning about all of these problems, resolving them, and accelerating and ensuring the transaction.
Your Transactions will be quicker
The majority of purchasers consent to accept the seller's due diligence rather than the accounting reports of the auditor. Additionally, seller due diligence can be completed quicker and for less money than an audit.
As a result, transactions may be concluded more quickly and with less uncertainty over what the buyer would discover after conducting an independent legal and accounting inquiry.
You will increase your income
By conducting due diligence on the business and the business that will be sold, creating virtual data room solutions, and overseeing the business's paperwork, the seller can get a better selling price. Before discussions with potential buyers to buy or acquire an interest in the firm begin, he may optimize its worth by emphasizing its assets and pointing out concerns that can be mitigated.
The seller may rectify any issues with the financial statements thanks to due diligence. Additionally, it reassures potential purchasers that there won't be any "Skeleton in the cupboard" later on.
Security Assurances
There are excellent security assurances for using documents in the data room. Varied participants in the operation have different access privileges to the papers, and they must register in the virtual data rooms by inputting their password.
Some users of the data room software will, for example, only be permitted to read documents online; they will not be permitted to print or download them, or they will only be permitted to download them with a watermark. Because the program handles everything, the person who makes the documents available for viewing won't need to physically monitor the movement of the documents.
The documents cannot be lost since they will never really leave the room. Additionally, even after a number of years, it will be simple to recover data from the data room and to verify during due diligence who viewed what papers and when.
Afterword
Using a dataroom software is now a prerequisite for entering the modern era of technology. You simply do not have the moral authority to use physical data rooms when there are currently more interesting and stronger cybersecurity offerings. Most consumers who have bought subscriptions to these kinds of services have only realized the importance at the moment of use. Try it and you won't find an equivalent ever again.
Follow Techiemag for more!