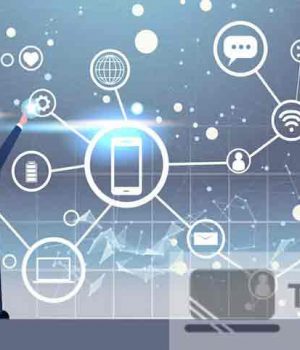 When it comes to medical care, doctors and nurses need all the help they can get. While our healthcare professionals worldwide can offer better care than was ever possible before in the history of medicine, there's always room for more. 
Responding to Unique Challenges and Increased Demand
As the COVID-19 pandemic demonstrated, the next dangerous problem is always just around the corner, so we have to join together to remain ready for the unknown. The medical industry is also facing a greater demand from patients than ever experienced before. Unique challenges like these call for unique solutions. 
Technology can Help
One of the best ways to ensure that you're ready for the unexpected is to remain at the cutting edge in technological innovation. With more demand on doctors than ever before, artificial intelligence systems are being implemented inventively to help reduce the burden and allow more patients to receive the care they require. 
AI Answering Services
While answering the phones might not seem like a complicated task compared to performing open-heart surgery, patients need to know that they can get accurate information from artificial intelligence systems and doctors need the assurance that their patients are getting the help they need. 
A medical answering system can be explicitly programmed to cater to a wide variety of healthcare professionals, such as
Dentists

Chiropractors 

Physician

Mental Health Practitioners 

OBGYNs
Such systems are adept at searching through an astounding amount of information to provide patients with valuable insights. When a situation is urgent, the AI can respond in three seconds to transfer the call to a medical professional. 
Monitoring Sensors
Artificial intelligence is also used to inform patient monitoring in sensors that can detect conditions like epileptic seizures, hypoglycemia, and atrial fibrillation. While artificial intelligence systems are limited to a particular range of uses, they are especially adept at sorting through an enormous amount of data and matching data sets to perform predictive tasks reliably.   
Early Diagnosis 
In some cases, individuals can access an early diagnosis of difficult-to-detect conditions. AI is rapidly gaining praise in the medical community in situations where it can be programmed to partake in the 4P model of medicine, which includes:
Predictive

Preventive

Personalized

Participatory
In many situations, patients can advocate for their own treatment by participating in interactions with artificial intelligence systems. 
Smart Phones 
In instances where artificial intelligence systems are available via smartphones, an enormous number of patients gain access to these valuable resources. As in any of these cases, the artificial intelligence system may have limitations, but the technology is pushing the limits of those limitations further than ever before, which serves to take an enormous burden away from doctors to allow them to accomplish more each day. 
If you're a medical professional looking to take your first step towards working with artificial intelligence systems, consider the benefit you stand to gain by starting with a medical answering system.
Follow Techiemag for more!