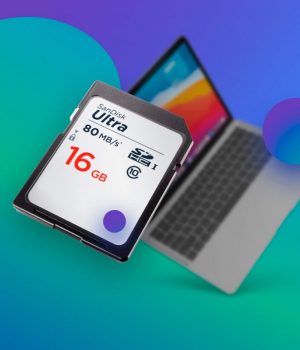 If your Macbook Touchpad is not working properly, there are several things you can try. Some of the steps include restarting the system, checking for updates, and disabling force-click. Other steps include uninstalling new apps and disabling force-click. Follow the instructions on the screen and try again. In most cases, these steps should solve the problem.
Resetting NVRAM
If the touchpad of your Macbook is not working, the most likely culprit is your MacBook's system management controller (SMC). This chip controls low-level settings, battery status, temperature, and ambient light sensors, as well as keyboard and trackpad functionality. However, the SMC does not exist in all models. In this case, resetting NVRAM may fix the problem.
Performing a simple NVRAM reset is a quick and easy way to fix a non-functioning trackpad. Firstly, you should update your Mac's operating system. The system will check for updates, so simply click the Update Now button. Once the update has finished, restart your MacBook and the trackpad should work again. You can repeat this process as needed.
If you are unable to resolve the problem yourself, you can get help from a MacBook repair service provider. The next option is to reset the SMC. To do this, plug your Mac into the charging adapter, then hold down the power button and Shift and Option keys at the same time. After that, release the keys. The SMC is a small chip that stores the system settings such as the screen brightness, sound volume, and mouse functions. Resetting this chip may not be a permanent solution, but it will be a temporary solution until you can replace the hardware.
Checking for updates
If your Macbook's touchpad is not working, you may have to check for updates. It may help to install a new version of macOS, which will also clean up your computer. You can update all of your software, or you can just install specific updates. You should reboot your computer after you install any updates. If your trackpad still does not work, it may be time to get a new trackpad.
It is very easy to check for updates. It is also recommended that you restart your computer after installing an update, as this will fix many issues with your trackpad. Many software issues are fixed with an updated MacOS, so it's worth updating your computer as soon as you notice any changes. Once you're done installing an update, follow the on-screen instructions to restart your computer.
Disabling force click
Force Click can interfere with a trackpad, but fortunately, it's easy to disable it. Force Click allows you to press harder on the trackpad to activate features like variable speed media controls. It is also known to cause trackpad issues, so it's a good idea to disable it to diagnose the problem. You can find the Force Click option in the Point & Click tab.
Another common cause of touchpad malfunctions in MacBooks is when the mouse detects a trackpad. You can fix this issue by going to System Preferences and ensuring that the checkbox "Ignore built-in trackpad when the mouse is detected" is unchecked. Disconnecting your mouse from your Macbook will also fix this problem.
Uninstalling new apps
If your trackpad has stopped responding, try uninstalling and reinstalling applications. This method may fix the problem, but it's not a guaranteed fix. If your trackpad hasn't been responsive for a while, it's possible that you deleted an app that had a conflict with your trackpad. To uninstall a particular app, use Launchpad or the Finder to locate it and click uninstall.
First, check whether your operating system is frozen. This may indicate that a recent update may have broken the touchpad. Also, check if you have any external devices that can disable the touchpad. Disabling the touchpad may solve this problem. If this is not the case, uninstall the latest version of the application. If the problem persists, try tweaking the accessibility settings.
Depending on your operating system, you may need to perform a hard disk erase. This procedure may remove all applications from your computer but ensure that all data is backed up. Alternatively, you can run an incremental recovery. To do an incremental recovery, hold down the command and R keys until you see the Apple logo. When the Finder appears, type the password and then press enter.
Follow Techiemag for more!