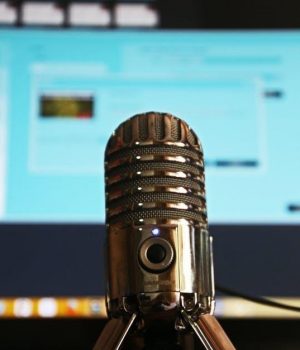 Did you know that over 50 million songs are on Spotify?
Regardless of where you got your MP3 files, you might want to edit them. It's especially when you're using it for video content and the like. But if you have the insufficient technical knowledge, you won't know what to do.
Don't feel discouraged yet.
With this guide to editing MP3 files, you'll learn all there is to know about the subject. That way, you can edit music to suit your purposes. Read on and find out more:
1. Editing MP3 Files Using a Windows Media Player Plugin
If you're a PC user, it's unlikely for you not to encounter Windows Media Player. For beginners, its user interface looks complex, but it remains a great platform for playing both music and video files. Its organizational features make it an attractive video player.
One secret very few people know about is that Windows Media Player also boasts a great file editor. All you need is to install a plugin — SolveigMM WMP Trimmer. It's lightweight and it's free to download and use.
The best part is that this plugin integrates with your Windows Media Player seamlessly. This boosts your application, making it a robust file editing software.
To start, install the SolveigMM plugin and launch Windows Media Player. On the main toolbar, click on the Tools menu and select the SolveigMM WMP Trimmer Home Edition option. You'll see the plugin at the bottom of the application's home window.
Once you're there, click the folder icon. This allows you to import your desired MP3 file. Drag the trimmer timeline since it sets the starting point for your MP3 file.
An alternative is to input both the start and end time manually. Once you're satisfied, click the orange Trim button to start cutting the audio.
2. Use a Third-Party Software
Lots of free and open-source audio editors exist in the market. Out of all this, Audacity is one of the best. That's why in this guide, we'll use this application as an example, but know that most audio editor applications have similar features for MP3 file editing.
Download Audacity
To start your editing process, go to the Audacity website's download page and pick the operating system you're using. Download the latest version and wait for it. After it finishes, double-click it and follow the instructions on the screen to install the audio editor.
Open the Application and Import Your File
After opening Audacity, go to the File menu and select the Import option. Here, you'll pick Audio, which opens a window that lets you select the file you wish to edit. Once found, double-click it since this allows you to import it.
It also makes a new region within Audacity's timeline. You can use the space bar to either start or stop the audio's playback. An alternative method is to use the transport controls in the application's top-left corner.
Pick Audio File Portions
To do this, click and drag your mouse on a certain region of the audio's timeline. Make sure to listen to the playback and determine whether it's the part you want. Once selected, you can edit this audio portion.
If you want this particular audio region deleted, go to the toolbar and click on the scissors icon. This method is great for deleting song portions, making the audio length shorter, and other purposes.
Use Various Editing Options
Once you got the audio parts you like, you can edit them to suit your audio needs. Go to the Edit menu since it allows you to see most of the editing functions. These include:
Split Delete

Join

Duplicate

Silence Audio
Once you're comfortable with the basics, experiment with other functions. The toolbar has a wealth of editing tasks used for improving audio. Whenever you have time, try out these functions and see how they can improve your audio-editing skills.
An example is using the Trim button. Use this to keep the region you selected and delete the rest of the audio. It's useful if you're only aiming to get a snippet of a certain MP3 file.
The Silence button is a less extreme alternative to trimming. Here, you only disable the audio of the selected area without cutting it completely. It's a good function if you're unsure whether to get rid of that part of the audio.
Add Effects
After getting the parts of the audio you like, it's time to add various effects. Do this by going to the Effect menu and clicking on it. This menu gives you lots of options for audio effects, like changing the pitch and speed.
This is an important tool to have, especially if you're aspiring to become a world-class DJ. If you aim to become Calvin Harris and earn over $200,000 per night, you must know how these effects work. A solid foundation will make the succeeding steps more manageable.
Export Your Music
Once you're satisfied with all the changes you made while you edit MP3 files, click the File menu. After that, choose either Export or Export Selection to bring your edited audio outside Audacity.
You might ask, what's the difference between the two?
The former exports the entirety of the audio file as displayed by the Audacity timeline. Meanwhile, the latter only exports the audio you selected. These options are useful, but it depends on the type of editing you're doing.
Also, another thing to consider is that the free edition of Audacity only allows .wav files for exported files. It means you must buy the full version of the software to get the most out of it.
If you're a Mac user, read our guide on how to trim videos and MP3 files. Here is the link for the MP3 cutter article.
Start Editing MP3 Today!
Here are the steps on how to edit MP3 files. Use them to edit your audio files to perfection. Now you can use MP3 files for all your video editing needs, school projects, and work presentations!
But why stop here? If you found this guide for editing MP3 helpful, read our other posts to learn more valuable skills and tips to manage other file types, right here!
Follow TechieMag for more.