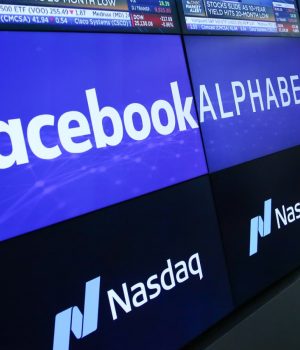 The year 2020 had some down moments for the stock market worldwide. Many investors watched their BNTX stock carefully. Despite the pandemic crippling the global economy, technology stocks, and biological products, surprisingly, were outperforming the overall stock market. Some other tech stocks that were heavily invested in included: AT&T, Microsoft, Cisco, Google, and Salesforce. These companies had a successful year, but the three significant-tech stocks that came out winning were Zoom, Tesla, and Amazon.
Tesla
Tesla's stock has increased by over 695% in 2020 and has a market cap of $630 billion. Musk's investors have backed his products, development narrative, self-based technologies, and recent announcements about the use of self-driving technology in manufacturing.
Amazon
To date, Amazon shareholders have been pleased with a 73.5% total return on their investment. This grew almost five times as much as the S&P 500 did during the same amount of time.
Zoom
Over the last year, the video conference-specialist stock has risen by 817%. Zoom's profits have been driven down to 425% as of their average return. A great time to buy zoom?
Apple
After the recent jump in Apple's share price, the most prominent publicly traded company globally is now worth about $2.2 trillion; thus, it's one of the most profitable companies and brings in $57.4 billion annual net profit year.
For a business this large, a price-to-earnings ratio of 40 would be expensive, but, in part, that's justified by the company's risk profile. Despite Apple's long-term move away from the iPhone, Nikkei Asia claims that the company is planning to increase iPhone output by almost 30% in the first half of 2021.
With Apple excluding companies that employ an index approach, Berkshire Hathaway (BRK.B, BRKA) owns approximately 5% of the outstanding shares.
Squarespace
Squarespace has announced intentions of going public but has not revealed if it will be via an IPO or direct listing yet. It is estimated to be worth over $300 million.
Airbnb
One of the hardest-hit tech firms by COVID-19 is Airbnb. As the pandemic hit, the company's business was affected, and its attempt to go public this year seemed to be doomed.
However, with the vaccines in circulation and an increment of travelers, things seem to be looking up for the tech firm.
At its trading premiere, the firm's share price more than doubled from the $68 price at launch the night before to $146.
Coinbase
Founded in 2012 and registered to go public in December of that year. The company applied for an S-1 to go public with a particular listing on NASDAQ on February 25.
According to CNN Business, the cryptocurrency exchange Coinbase's Initial Public Offering (IPO) is the newest example of a financial bubble or an essential landmark in the current overhaul of the global financial sector.
Waterdrop
Waterdrop, a China-based company supported by Tencent, hopes to crack the challenging medical insurance industry by integrating charity with the corporation. It registered its F-1 type with the SEC on April 16.
Match Group (MTCH)
Investing in MTCH is a great way to gain market leadership in online dating. Currently, early signs suggest it might be different as Bumble comes public. Regardless of what MTCH is planning, the market as a total remains hot and will stay that way for some time.
Are there technology stocks that can be acquired 70 times their annual earnings? Yes. It's more than just a long-term investment in the future of people in today's modern era. They are excellent buys on pullbacks, but for the long-term as well.
Alibaba Group
Other than Amazon, Alibaba would be the most extensive tech portfolio for investors to purchase in 2021. Unlike Amazon, which has a forward P/E of 70, the stock is trading at a valuation of more than 20, and it is expected to rise more rapidly than the US.
In the previous five years, BA grew revenue by an annualized 25.8% plus 46.2%. BA has development opportunities for the far future as China's middle class grows.
Facebook
It goes without saying that the number of its users grows by the day, and so is its investment portfolio. One of the most outstanding companies in technology to own that entered the Best 200 Tech Stocks for 2013 has made the best 200 Stocks of the Decade index for a good reason.
At least 3.21 billion users use Facebook platforms, such as Facebook Messenger, Instagram, and WhatsApp every month. Regulation is the main problem up to and beyond 2021, but in the long run, FB would be better off if it were required to spin off Instagram and WhatsApp rather than to keep them.
Follow Techiemag for more!