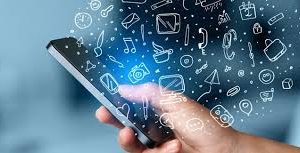 Instagram, Facebook, WhatsApp, Youtube, Rumble, and many social media platforms are built on people's desire to share photographs and videos.
The quality of these images and videos has improved significantly as people have become more familiar with shooting and post-production techniques to make their images stand out.
Cell phones with built-in high-definition cameras and video technology have made technology accessible and affordable to almost anyone. The video and photo revolution is here to stay.
People have realized that their images need to be of high quality, great composition, awesome subject matter, and relevant in the quest for more likes.
The next level for photos and videos will be achieved by adding soundscapes to your projects. Yes, adding music to emphasize the mood you are trying to convey.
Don't be left behind – give your pictures and videos an advantage by adding music.
Let's see how you can easily add photo to audio.
Step 1 – Decide What Mood or Emotion Your Image or Video Must Convey
There is an opportunity here to really emphasize the emotion of your image or video.
Don't bypass this opportunity by not considering what mood you strive to achieve.
Just adding any music to your image will not necessarily heighten the effect of the image and may even detract from the potency of the image.
Make a shortlist of descriptions of the possible mood.
Do you want the image to be:
Edgy

Romantic

Epic

Funny

Serious

Peaceful

Violent
The possible list is endless – just give it some thought and then choose music that amplifies the mood. This is intensely personal so be true to yourself and just do it!
Step 2 – Choose the Software You Will Use
Now it is time to choose which software you want to use. 
Do not panic. 
You don't need to spend a single dime on this. 
No need to rush out and buy expensive audio production and video editing software. 
Nor do you need to buy a high-end laptop capable of running the next expedition to Mars. 
Simply access the service for free through your web browser. You can do this from your desktop, laptop, tablet, or phone.
When comparing service providers favor those who provide the following:
Simplicity and ease of use

An array of different templates you can use to adjust image formats for Instagram, Facebook, etc

An extensive library of royalty-free images

An extensive library of royalty-free music 

The ability to upload your own music

Track length adjustment

Built-in graphic editing features

Access to a library of pre-designed templates

Video and photo functionality
Step 3 – Add the Audio to Your Photo or Video
This is the fun part.
Be creative and remember your goal – to make your image or video stand out from the crowd by using music to cushion the mood. 
Once you are satisfied with your final product, download it and publish it.
A quick word on royalties – if you decide to use popular music, you need to check on the royalties you will need to pay. This is not free and can be pretty expensive. It is easier to use royalty-free music.
A Final Word
So there you have it.
Adding music to your pictures and videos is not as tricky as you thought it was.
Nor does it carry a cost – other than your time.
Go on, give it a bash and propel your visuals to a new level.
Follow Techiemag for more!